Software Avast Free Antivirus 2015 is considered one of the most powerful anti-virus software, protecting computer data most effectively today. With many advanced features, Avast Free Antivirus 2015 always ensures your computer system is protected 24 / 24h against all attacks from outside the internet.
Related posts
(Giveaway) 1 year license Avast Pro Antivirus 2015, professional antivirus from June 16 – June 19
(Giveaway) Register 3-month license of Kaspersky Antivirus 2015, professional antivirus since 23/6
(Giveaway) Using 3 months of free Kaspersky Antivirus 2015 license, effective virus removal from 28/12
How to use Avast Free Antivirus Vietnamese language?
(Giveaway) Register 1 year license of AVG AntiVirus 2016, antivirus, computer protection from 30/5
Avast Free Antivirus 2015 support virus removal, data protection. The program automatically detects unauthorized intrusions from outside of viruses as well as thousands of other spyware and malware, helps the computer be protected 24 hours, for important data. Your privacy will be kept safe
Some of you wonder why Avast Free needs free license? Please answer with Avast policy if you do not have a license purchase Avast Free Antivirus 2015 swill just be Free 30 days a form of Trail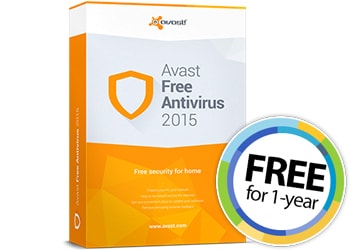 Copyright 1 year avast free antivirus 2015 – Effective virus removal, spyware
Antivirus software Avast Free Antivirus 2015 offers many different scanning modes, finding and detecting viruses including "Quick Scan" (Quick Scan), "Full System Scan" (Scan the entire system), " Removable Media Scan "and" Select folder to scan ". Scanning takes place in a short time, after scanning is complete, users can perform virus removal and remove any threats found.
In addition to the anti-virus feature on the computer, Avast Free Antivirus 2015 also supports users to detect and remove viruses and prevent threats on email boxes, web addresses and on all downloaded applications. computer from the internet
$ 34.99 is the amount that users need to spend to own a Giveaway Code Avast Free Antivirus 2015. Register information today 10/3/2015, you will have hands free GiveCode Avast Free Antivirus 2015. If you have not registered yet Sign, you can download and install many other free anti-virus software on ElectrodealPro including Avira Free AntiVirus, AVG AntiVirus Free, 360 Total Security …
How to register copyright Avast Free Antivirus 2015
Attention

Subscription period for Avast Free Antivirus 2015 license can end at any time
Step 1: Download Avast Free
Step 2: You guys come in Here Register information Giveaway Code
At the browser interface, you fill out the information and choose REGISTER FOR FREE LICENSE KEY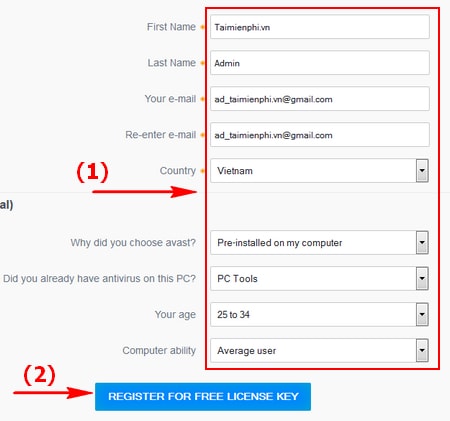 Go to the registered email to receive the Giveaway Code (Email receipt takes a few minutes, you should double-check at the spam section if the main mailbox is not available)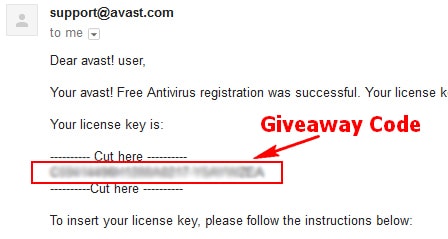 Step 3: Install and register 1 year license Avast Free Antivirus 2015
* Program setting
You choose Regular installation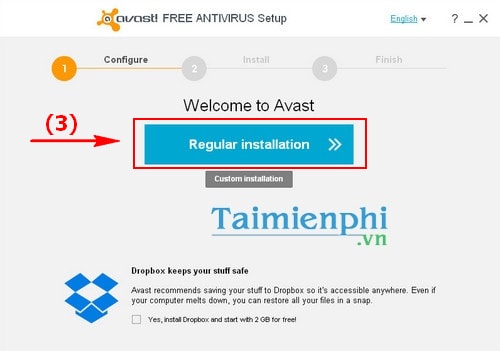 Select Continue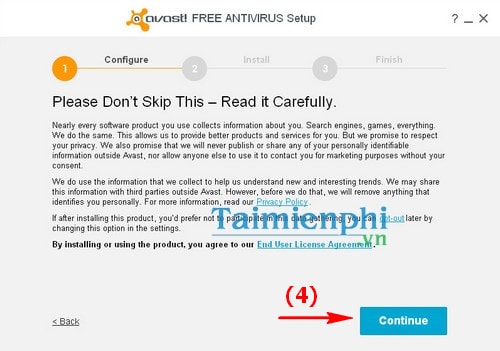 The program will automatically install on your computer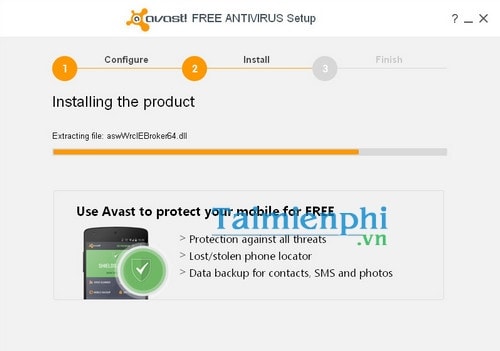 Select Done to finish the installation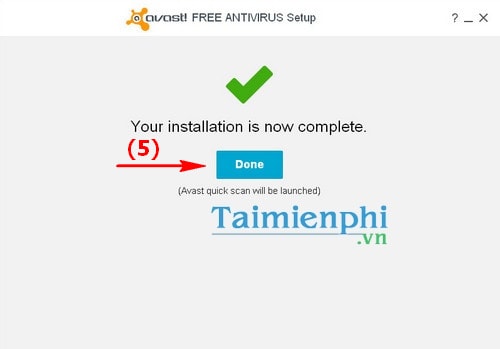 * Registered copyright Avast Free Antivirus 2015
– At the interface, you choose SETTINGS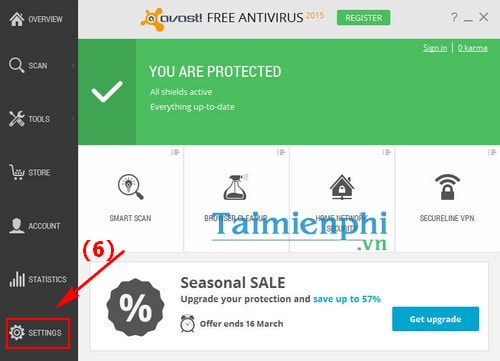 – Select Offline Registration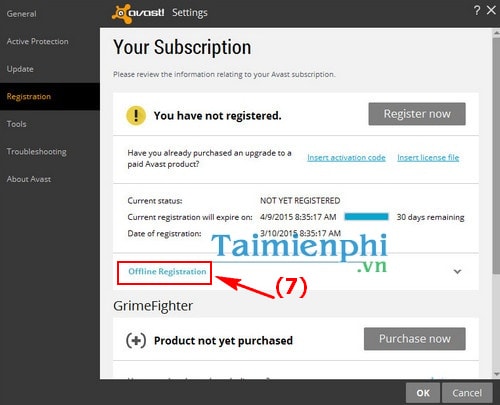 – Select Insert the license key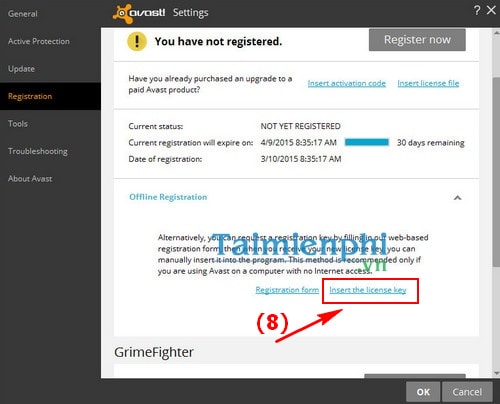 – Enter Giveaway Code -> click OK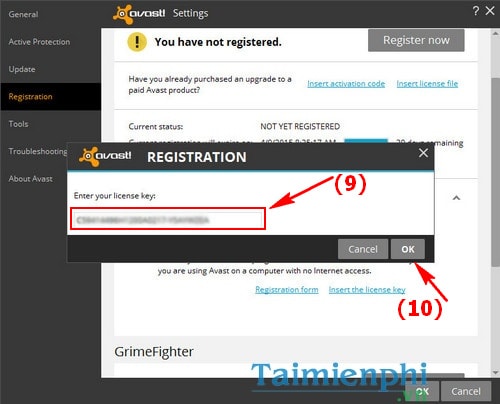 – Certificate of Avast Free Antivirus 2015 with copyright activated and period of use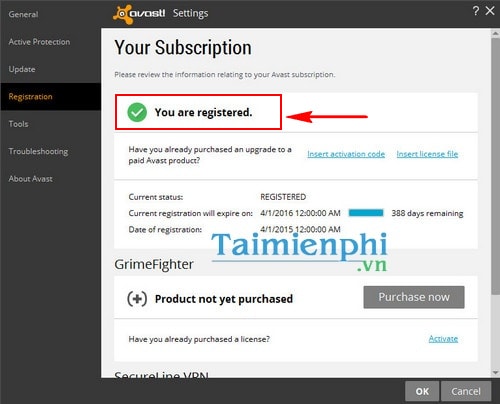 – Main interface of Avast! Free Antivirus 2015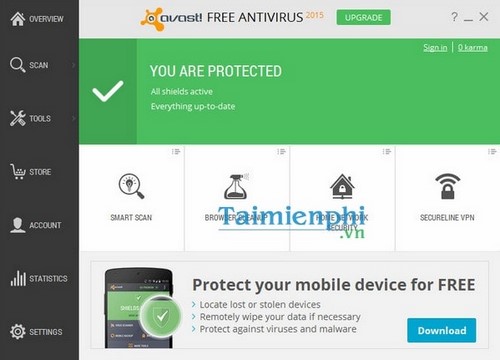 1 year free license Avast Free Antivirus 2015
https://thuthuat.taimienphi.vn/giveaway-avast-free-antivirus-2015-mien-phi-diet-virus-3506n.aspx
Install Avast Free Antivirus 2015 to remove viruses, spyware, and protect computer data effectively
Attention

Many of you think that: Avast Free Antivirus 2015 is free software, why do you need to register for 1 year. ElectrodealPro answer: Avast! Free Antivirus allows users to use for the first 30 days from the date of installation. After 30 days, users will have to register to continue using the program.
.