Old gaming backpackers know it, Ghosts' n Goblins is tough, very tough… Far from even being kind to his players. Those who have crossed it remember it: its difficulty, its relentless bosses, the cruelty of its monsters appearing out of nowhere to break our armor and power-ups before disappearing and, even worse, this ending that announces you, while you believe you have completed the game, that the real outcome is only offered to you once the game is over with the difficulty above… Well, according to one of its creators, Ghosts' n Goblins Resurrection will continue the tradition.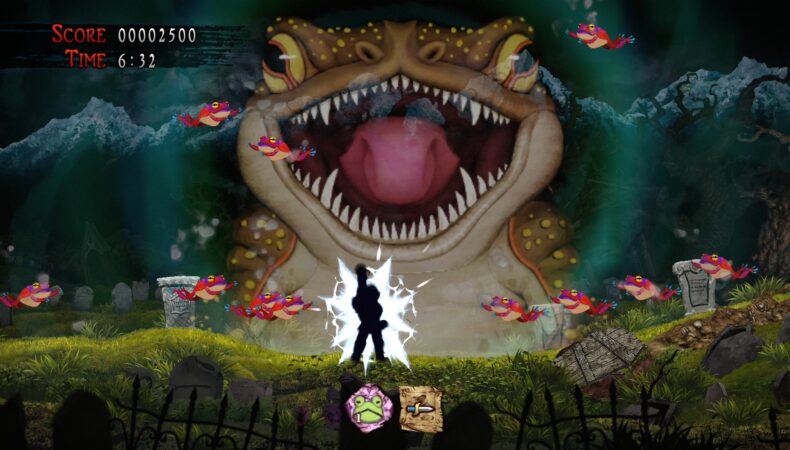 This creator is Peter Fabiano, producer at Capcom and who notably worked on Devil May Cry 5 and Resident Evil Village (in the same position by the way). It is in a vlog (which you can watch below) that the guy explains what he means by "difficulty", a crucial point for this series which is seeing the light of day at a time when the games are much more lenient. So, in practice, where is the difference?
Well, as is often the case today, the difference is in the choice. Ghosts' n Goblins Resurrection will feature four different difficulty levels in order to offer anyone a challenge as spicy as desired.
These different levels will have an impact on the number of shots to take before ending up in underwear, but also on the frequency of appearance of enemies. Thus, in the "Page" and "Valet" difficulty levels (translating from English, eh), the game will be accessible (even very accessible) while with the "Knight" and "Legend" levels, it would be better if you are a fan of spicy food (and less ragequit).
To discover this Ghosts 'n Goblins Resurrection, you just have to wait until February 25, when the game is released, exclusively, on Nintendo Switch. Now we leave you with the vlog.


LD4K4