On the occasion of the upcoming Lunar New Year 2020, Viettel will deploy to subscribers of the program to receive 4G data capacity completely free up to 7GB, Time to join the program from 17 to 23/01/2020 (ie December 23 to 29). Viettel offers this special promotion with the message "There is Data, Tet is home", helping people to contact each other more easily at the end of this year when the demand for connectivity increases. The current 4G network has been spread to almost all provinces and cities, and the trend is that people often send messages via Messenger or Zalo to send New Year greetings and New Year cards to others. So how to register to receive free 4G data of Viettel network?
Instructions to get 7GB 4G Viettel data for free
We Text TET to 191 and then we will get a message from the operator saying how much free 4G data we get. This 4G data capacity will be random, minimum is 1GB and maximum is 7GB during different usage time.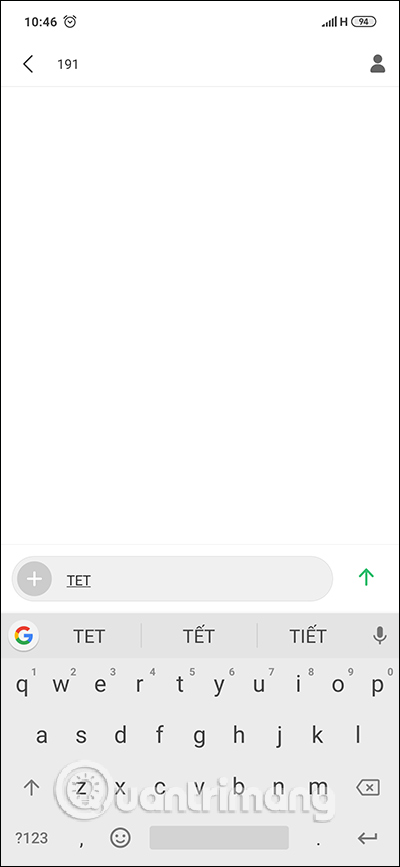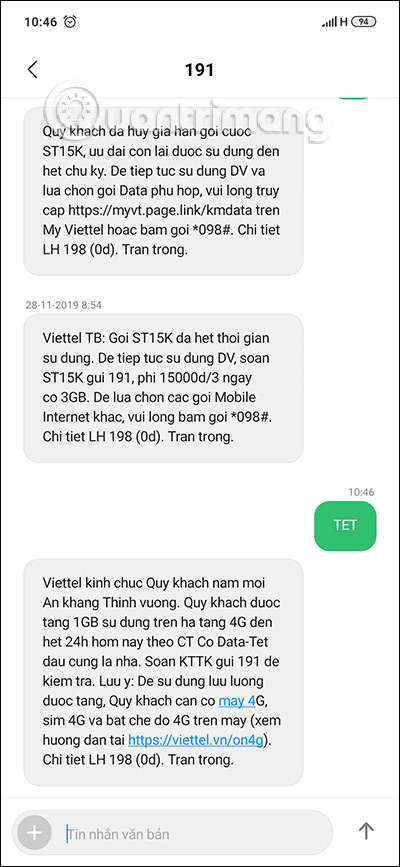 To use the free 4G data traffic, subscribers need to meet the following conditions.
Are using a 4G phone.
Installing 4G SIM card.
Turn on 4G mode on the phone to use.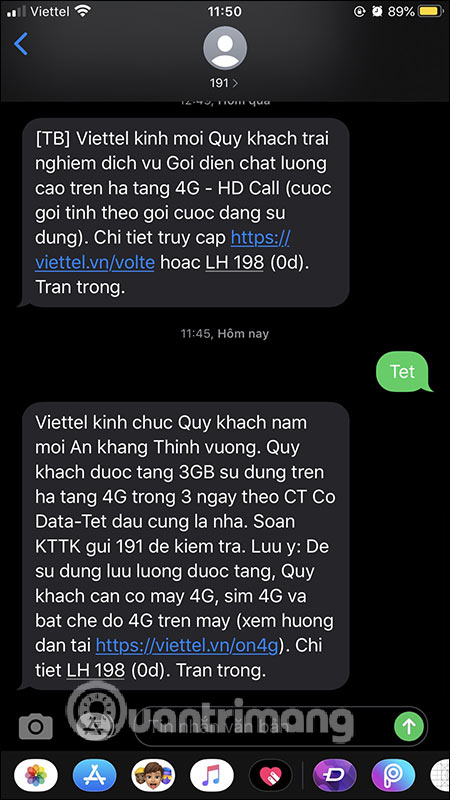 See more:
The most economical 4G Viettel packages
How to register for 4G package using 1 day Viettel, Mobifone and Vinaphone
Summary of the most worthwhile 4G packages currently used by Mobi, Viettel and Vinaphone
Instructions for changing a free 4G sim right on My Viettel
.