Honda Sonic is inherently lightweight, but the owner wants to optimize to help it become more flexible. Not only that, with the Thai style, the car becomes more mysterious and mysterious thanks to the attached details.
The first impression of the Honda Sonic battle is the unique paint that can change color according to the perspective, creating a strong impression when first seen.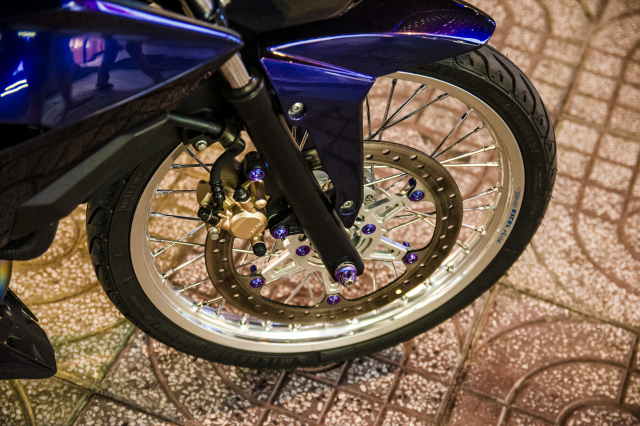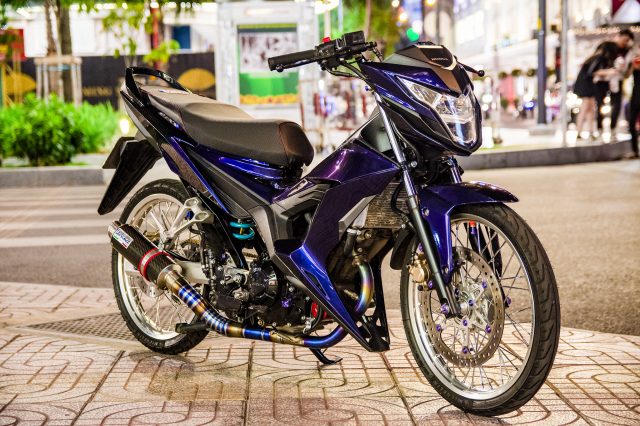 Although the trend of banh cuon is over at its peak, but the style of wearing braces has never been boring. The Honda Sonic in this article does the same with the Excel braces, the spokes not only help lighten the weight, but also better absorb fluctuations from the road surface, making the car smoother. The only downside of this style is that it uses the inner shell and has to be comfortable in the disc to be able to go with the zin disc.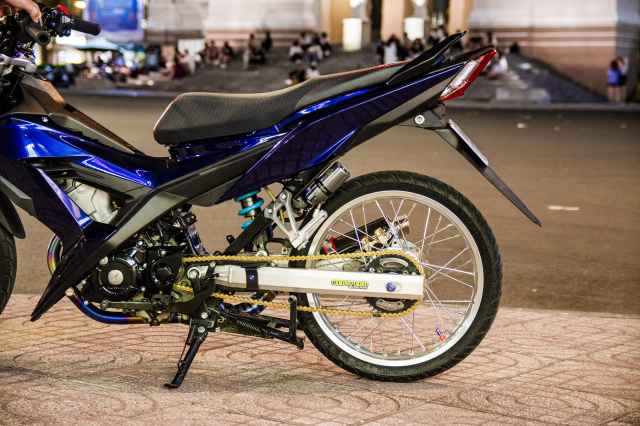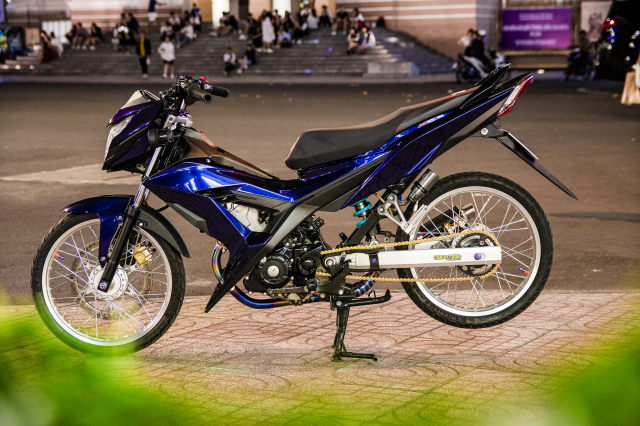 With the cake style, it is indispensable for the Kepspeed brand aluminum gripper to be larger, more solid, and bring healthier, more luxurious than zin grabbing. Despite its large size, but because of the use of aluminum, it is much lighter than zin. Both the front and rear brake clusters come from Nissin brand with reasonable price but still ensure the braking performance.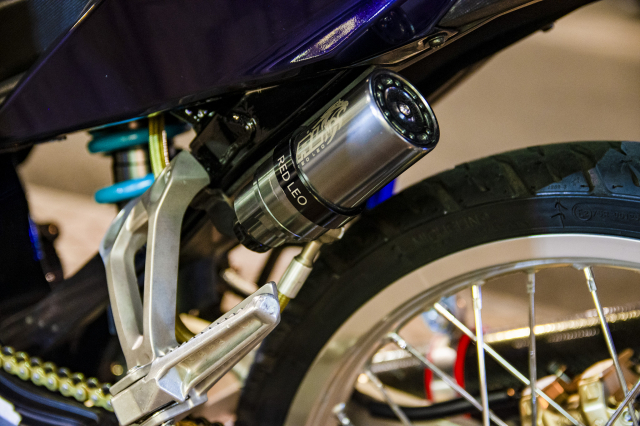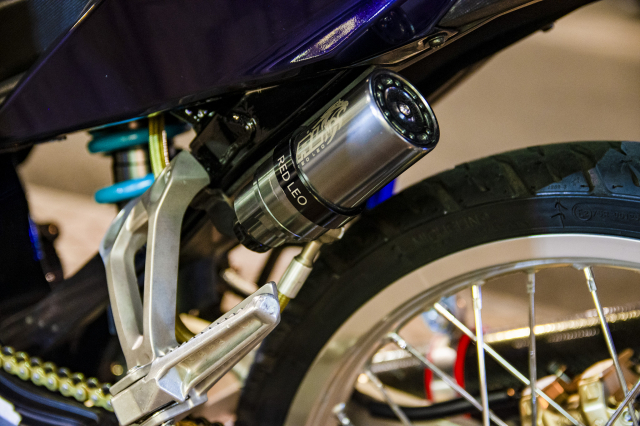 Because it is the same brand, the owner has brought the Honda PCX Hybrid shackles with more function buttons on the Sonic to serve the needs of the owner. In addition, the front fork is also lowered to increase the car's grip when running at high speeds. Most noteworthy is that the middle section of the car is cut to show off the entire engine or the oil tank fork with Redleo brand to make the car more solid when cornering, reducing shock absorption well compared to zin.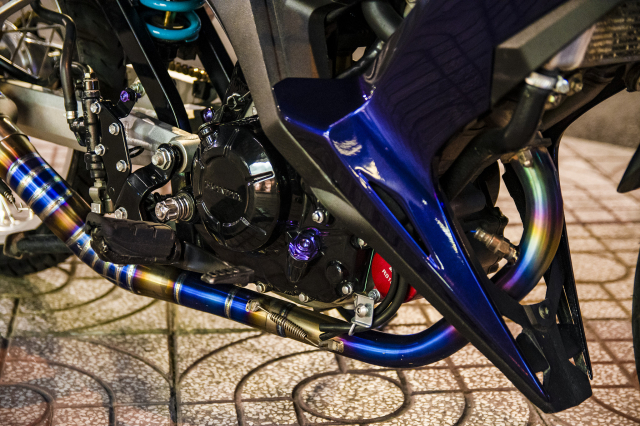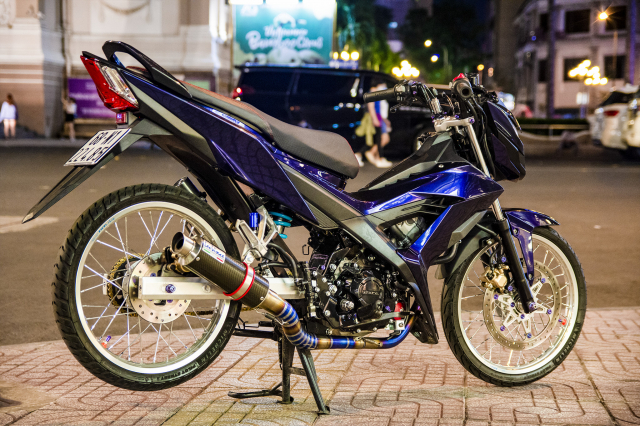 Of course, the engine of the car is also significantly improved when increasing the combustion chamber capacity from 150 to 175cc by replacing the cylinder and piston with a size of 62mm. This is almost the general level of the people playing with the hand with the name "62 yen zin". Compared to many years ago, with technology changes now many workshops can confidently guarantee this level up to a few tens of thousands of km with full maintenance.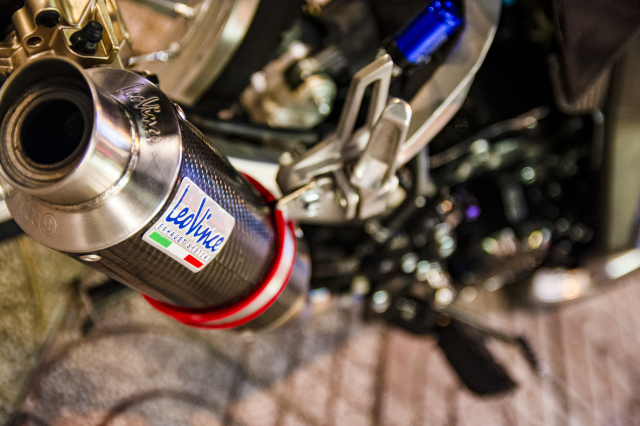 However, upgrading the engine is indispensable to the exhaust, with a few degrees "62 inch", the Leovince Carbon is a familiar name with performance on a reasonable price, the sound is not too burning and suitable. The car is the choice of many players. And comes with a 7-color Titan neck that makes the overall car cooler.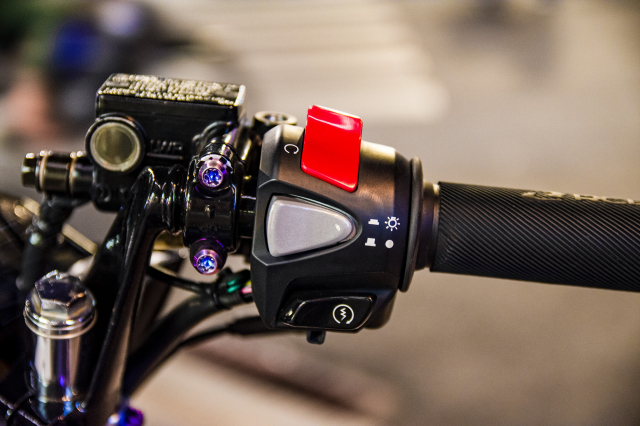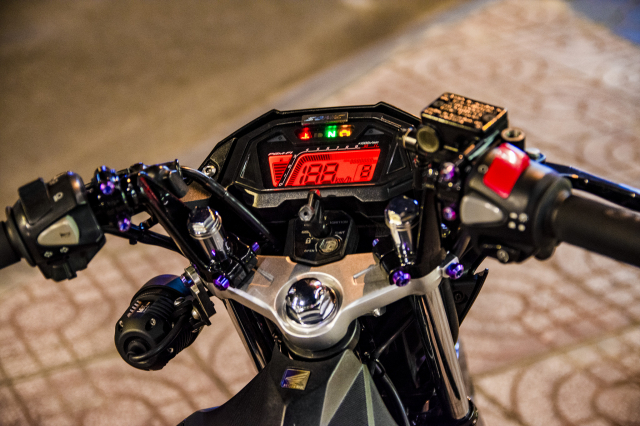 With the context of the night just falling and the unique version, Honda Sonic becomes more sparkling and splendid. With prices from 60 to under 70 million dong, this is a reasonably powerful underbone or wants to stand out from the crowd compared to Suzuki Raider or Satria which are storming the market.
.