Finally, after a period of waiting, the custom version of RTX 3080 has officially started to be priced in Vietnam. With its ideal price and outstanding performance, the RTX 3080 will surely be an extremely affordable choice for those who want to weigh all today's games on large resolutions and invest in future. hybrid.
We will take a look at some RTX 3080 custom cards that have announced their selling prices with increasing prices.
ASUS TUF GeForce RTX 3080 – VND 19,990,000
Base pulse: 1440MHz
Maximum pulse: 1740MHz N
VRAM: 10GB GDDR6X Standard
TDP: 320W
ASUS TUF has never let us down in terms of performance over price. TUF items, you know, they are extremely durable because they are made according to military standards, always ready to serve you with absolute reliability in fierce combat. The card model is equipped with an extremely lean heatsink, the Asus exclusive Axial Fantech 3 fans will help you never have to worry about the temperature. Since the temperature is comfortable, you'll have more space to dabble in overclocking things. The card model costs less than 20 million, although there are few lights, but this is one of the most aromatic RTX 3080 models at the moment.
Gigabyte GeForce RTX 3080 EAGLE OC – VND 22,950,000
Base pulse: 1440MHz

Maximum pulse: 1 755MHz
VRAM: 10GB GDDR6X standard
TDP: 320W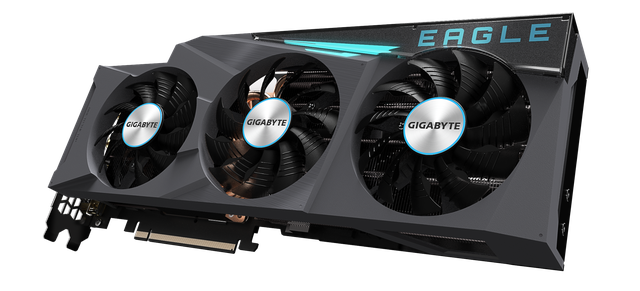 EAGLE is a very new brand of the Gigabyte family and is gradually winning the hearts of many gamers because of its reasonable price, moderate lights and compatibility with the vast Gigabyte family ecosystem. As its name suggests, the RTX 3080 EAGLE OC is also slightly overclocked compared to Nvidia's Founder Edition for superior performance. In terms of design, though not through the pit, this card still has the certain strength of a card "top of the table", along with an elegant design that is easy to coordinate with minimalistic cases. With a price of nearly 23 million dong, this will definitely be a delicious choice for Gigabyte fans.
MSI GeForce RTX 3080 VENTUS 3X 10G OC – VND 23,490,000
Base pulse: 1440MHz
Maximum pulse: 1740MHz
VRAM: 10GB VRAM standard: GDDR6X
TDP: 320W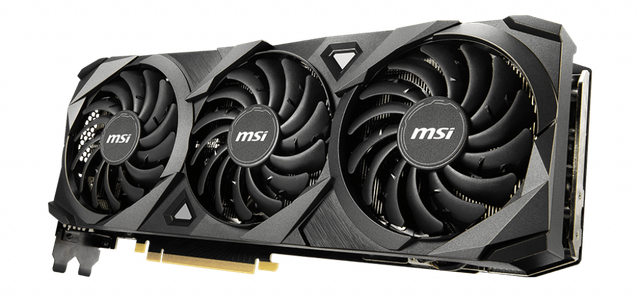 The MSI toy brothers are probably no stranger to their VENTUS cards. Along with TUF, VENTUS is known for perfection quality, performance over price as well as durability over time. Since this is not the most high-end line of MSI cards, there are no lights at all, but it still has extremely remarkable points. RTX 3080 VENTUS 3X 10G OC is equipped with 3 fans with MSI exclusive dual blade design, large bright nickel-plated lean heatsink with wavy radiator fins, graphene backplate for optimal heat dissipation, reinforced steel frame The card's build, along with that, is a little more overclocked than the FE version of Nvidia. This version will be officially sold for 23.5 million.
MSI GeForce RTX 3080 GAMING X TRIO 10G – VND 24,990,000
Base pulse: 1440MHz
Maximum pulse: 1815MHz
VRAM: 10GB GDDR6X Standard
TDP: 340W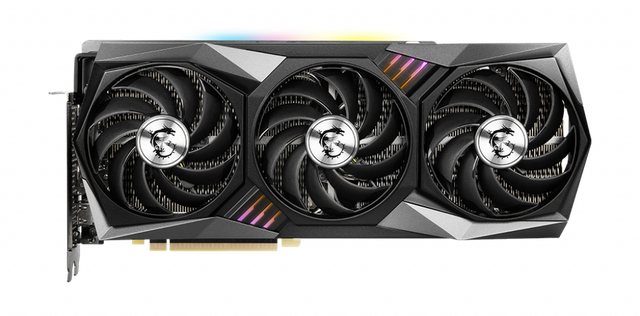 GAMING X is a high-end card that makes an important contribution to the love of Vietnamese gamers for MSI, while GAMING X TRIO is the suffix of the greatest 3-fan cards of the GAMING X series. MSI GeForce RTX 3080 GAMING X TRIO 10G is the "most advanced" card line of MSI, so its price is not pleasant compared to the cards in this list. However, spending more money also means you will get more. This card model has a cool design, top quality heatsink in RTX 3080 models, super beautiful LED MSI Mystic Light compatible RGB ecosystem, TORX FAN 4.0 dual blade fan … and many other cool things.
According to Gearvn