During the State of Play 2021 event that Sony held recently, many gamers were amazed by the DLC release of one of the best PS4 titles in 2020 – Final Fantasy 7 Remake. Part of the announcement is that Final Fantasy 7 Remake will get a free upgrade to the new console PS5 in an update called Intergrade. And especially the return of the youngest member of Final Fantasy 7 – that is the beautiful girl Yuffie Kisaragi that beat the hearts of countless gamers in the State of Play 2021 event.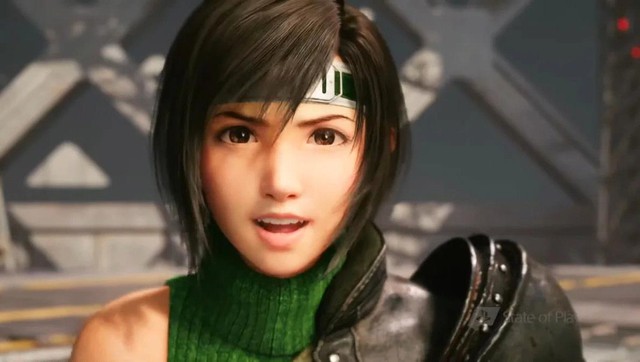 Introduced during State of Play 2021, Final Fantasy 7 Remake Intergrade adds new story content to the original game. This version is for the PS5 system with both technical and graphics improvements that gamers will especially expect. Additionally, Intergrade adds a new part to Final Fantasy 7 Remake's story featuring Yuffie, a character we don't normally see in this remake.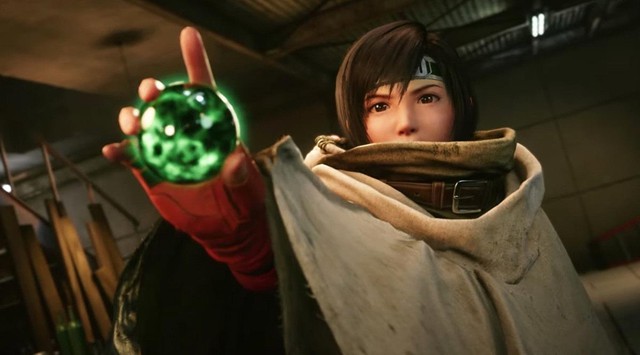 For those of you who don't know, Yuffie Kisaragi is one of the youngest members of Final Fantasy 7, a ninja and a Materia hunter. Her hometown of Wutai was destroyed by Shinra, making Yuffie sympathize with Cloud, Tifa and friends' efforts to destroy the dangerous Shinra corporation. In the original Final Fantasy 7, players will be able to meet Yuffie in the later game of the game, but it seems that Square Enix wants to introduce the character earlier in Final Fantasy 7 Remake.
In the trailer posted, Yuffie wears an adorable moogle cloak, with a male character at his side, both of whom are currently in Midgar and ready to go on their own adventures. In Final Fantasy 7 Remake Intergrade, gamers will be able to play both Yuffie and Sonon as they develop their own plans to infiltrate Shinra in search of a rare materia. Yuffie is likely to be in the Final Fantasy 7 Remake sequel, and this add-on will tell us what she's doing while the game's storyline part 1 unfolds.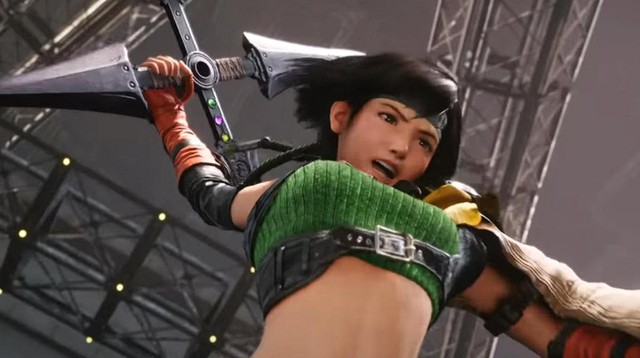 The trailer also shows a brief glimpse of Sonon, who looks quite different from the other members of the group. He wields a number of large bats that are extremely useful when paired with Yuffie in combat. It is not yet known whether Sonon can be played individually, or if he can only be commanded by Yuffie in battle. The trailer only shows Yuffie as the playable protagonist, with Sonon always portrayed in the support role. Moreover, not much is known about Sonon's character yet. He appears to be part of Avalanche, but is not acquainted with Barret, Tifa, and the rest of the main group.
Final Fantasy 7 Remake Intergrade will be released on June 10, 2021, for PS5. The description of the YouTube trailer does not state whether this expansion is available to PS4 players or if it will even be this DLC as a paid version. That would be a particularly great move by Square Enix if they gave this DLC for free instead of being able to easily charge an extra $ 60 as a brand new game.