Just like the information revealed earlier, after giving away the free GTA, Epic Games Store activates the blockbuster called Civilization VI. Rated as the best strategy game in the last 10 years, Civilization VI is really a great bargain for the gaming community.
Thus, not only stopped at the rumors, the list of free blockbusters of Epic Games Store revealed from earlier has now come true. According to the company's schedule, there will be two more great AAA games to be given, namely Borderlands (May 28) and especially Ark (April 6), a name that many Vietnamese gamers are waiting for.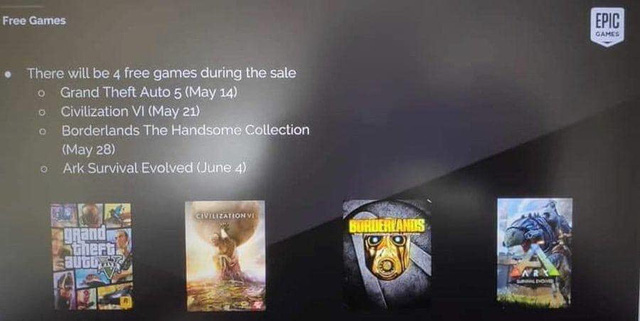 It is known that ARK: Survival Evolved is a survival game taking the theme of the dinosaur period. Needless to say about the authenticity and perfection of ARK: Survival Evolved, it is so beautiful and beautiful that blurs the boundaries between the game and the real world. Rated as one of the top survival games in the world today, ARK can help you have the best entertainment.
In the game, players will be able to "play" with the dinosaurs, including hunting, training, fighting with them as well as collecting other materials to build weapons, build houses. door, furniture …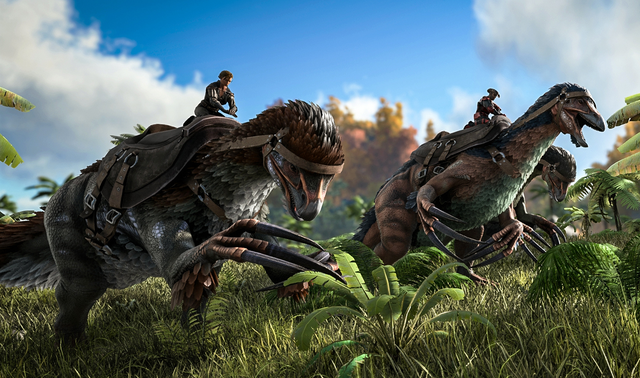 The basic thing in Ark: Survival Evolved is how to survive. In the beginning, the player had almost no confrontation with other gamers. However, learning how to survive in the game is the most difficult problem.
Gamers must begin to get used to building weapons step by step, hunting the smallest animals to find food. On special maps, survival in the beginning becomes even more severe. For example, if the map has a winter weather, the newly created character will be cold from the beginning and gradually decrease its strength. Therefore, new players should be encouraged to play on basic maps like summer.
As expected, Ark: Survival Evolved will be released for free on 4/6 coming here. Interested you should prepare in advance PC, collapse hard drive, upgrade the machine to be ready to hunt dinosaurs.