According to information from local police, a young man has just been administratively fined for causing trouble at Portland International Airport in Oregon, USA. Specifically, while waiting for the flight, this young man used a personal Ps4 to connect and occupy a notification screen at the airport. After that, he casually sat there and started his Apex Legends match.
After discovering the incident, the airport security unit issued a reminder and asked this male gamer to remove the device. However, he is still quite stubborn and rake in time to "play the ranking match". Naturally, this ridiculous request was not accepted. The male gamer was forced to leave with his PS4.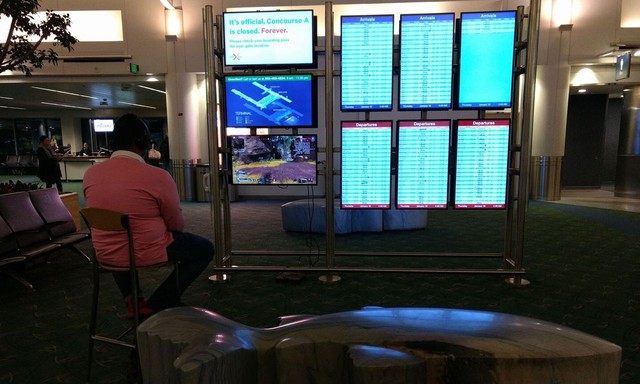 Through the incident, you can see that gamers should know how to control their passion. Do not for the momentary pleasure of yourself that affect others.