While the Android world is slowly forgetting the tablet, we still have Samsung steadfastly pursuing this path. The next generation of tablets from Korean manufacturers launched with the name Galaxy Tab S7. Let's take a detailed review of the Galaxy Tab S7 to see if this tablet has something interesting.
See also: Not everyone else, Samsung itself is writing the future of Android tablets
Possessing a modern design, the Galaxy Tab S7 looks more beautiful and luxurious
The first point when holding the Tab S7 in my hand is that I feel this tablet is really light, giving me comfort. Second, the design of the machine edges has been made more square.
Although I felt a bit in hand while holding it because I was not used to holding a large screen device, when looking from the outside, I still like this design because it gives a strong, strong feeling. strong.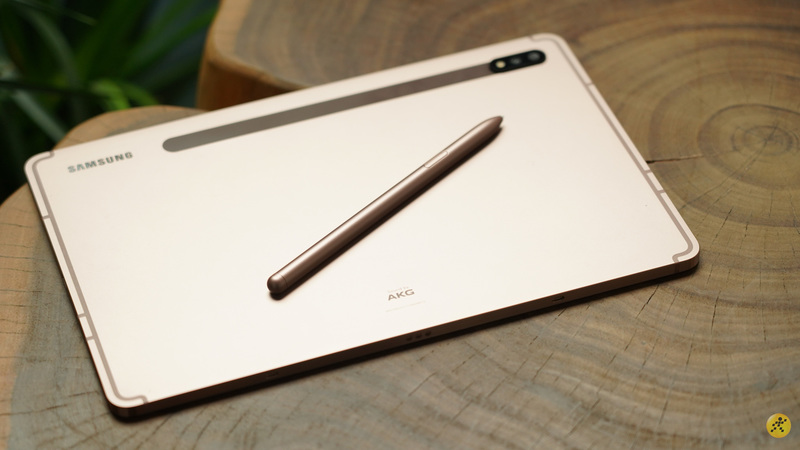 On both the upper and lower edges we will see 4 AKG loudspeaker clusters for loud and clear sound quality. The point I like is that when these 2 pairs of speakers work to create a sense of synchronization and can feel the sound coming to both ears simultaneously.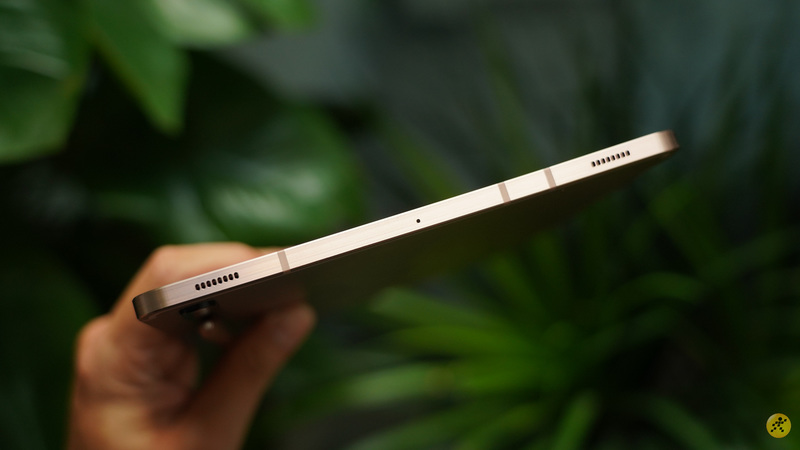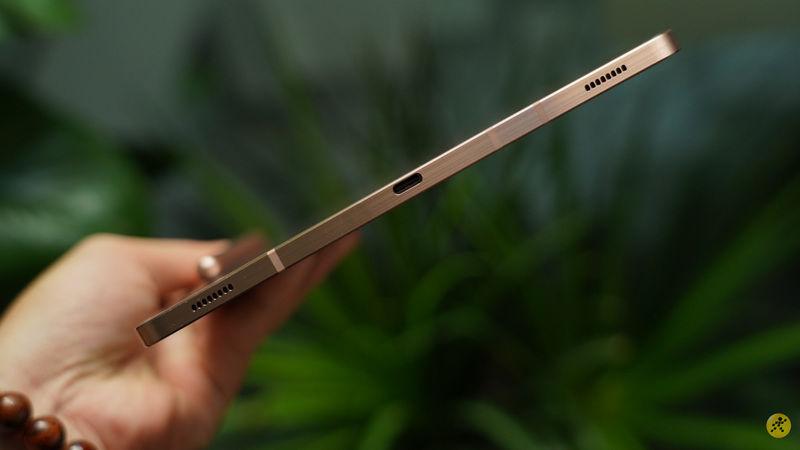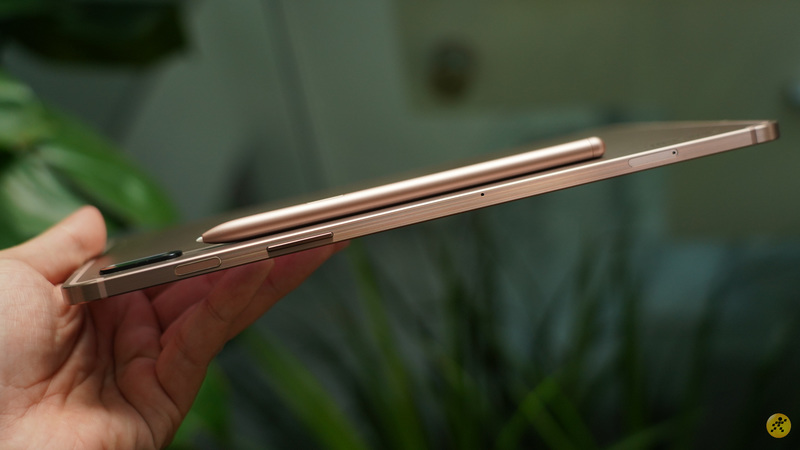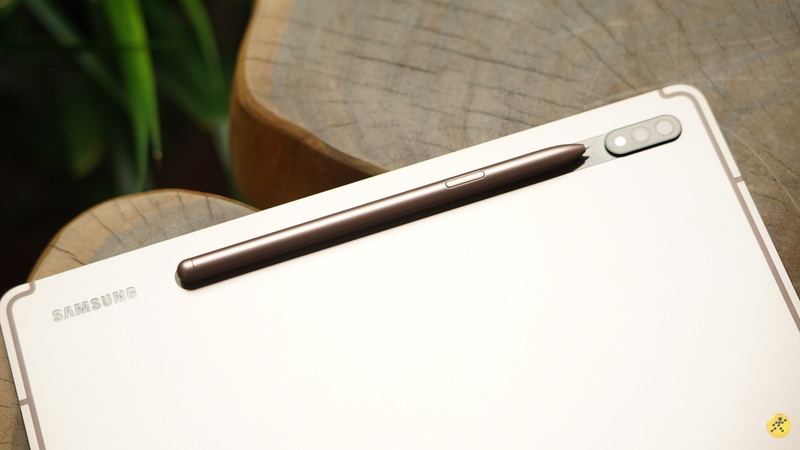 But what makes the Galaxy Tab S7 complete is the holster (type cover) that integrates the keyboard and protects the back and also functions to hold the Spen pen. Accompanying it is the Samsung Dex, which helps switch to a PC-like interface like you are working on a laptop. In my opinion, it is very convenient.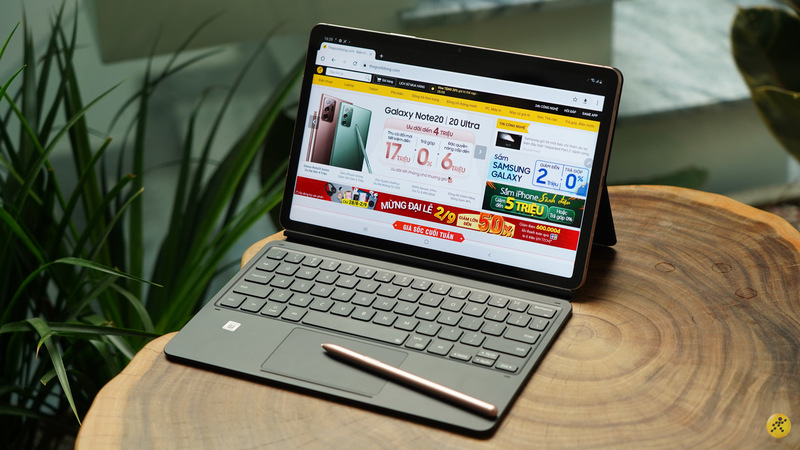 Both a tablet and quickly transformed into a laptop with the divine Spen pen, Galaxy Tab S7 easily meets many basic needs and needs of a general user.
Popular applications such as Word, Excel, and Powerpoint can all be downloaded easily from Play Store and used as Windows version, making this tablet able to replace some common tasks you still have. do on a laptop every day.
The configuration of the Galaxy Tab S7 not only meets the office work but also the highest entertainment capabilities
Instead of using Exynos chip, Tab S7 owns the most powerful chip from Qualcomm called Snapdragon 865+, 6 GB RAM and 128 GB internal memory. This configuration can be said to be more than enough to work as well as play games.
Especially with a large tablet, the multi-tasking will be something that many users are interested in. Let's take a look at the scores from the benchmark software scores for the Galaxy Tab S7.
With single-core Geekbench, Galaxy Tab S7 achieved 965 points, multi-core Geekbench achieved 2,882 points.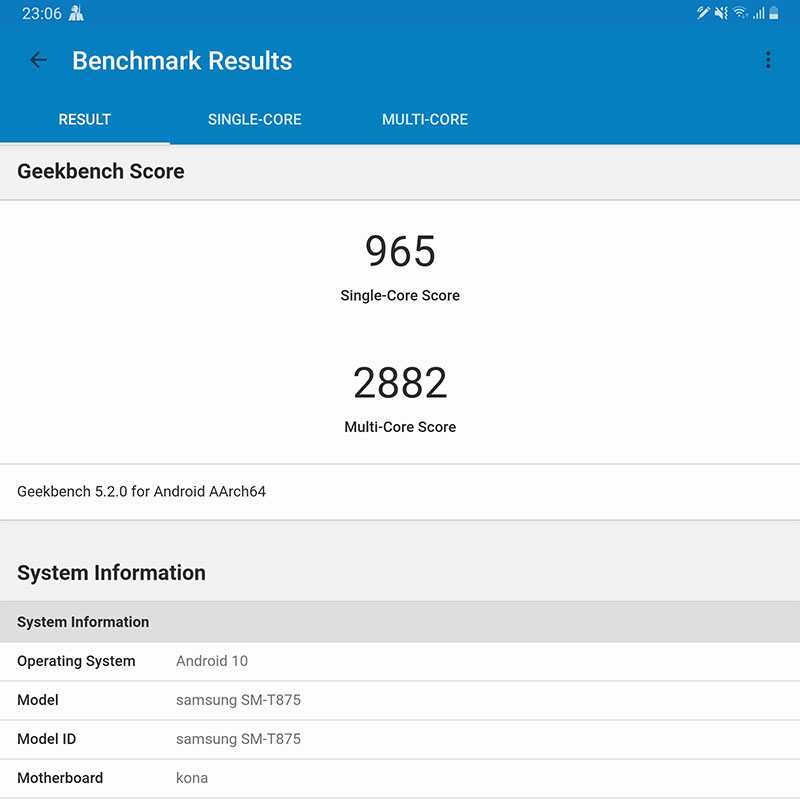 With the graphics performance score from 3DMark application, the Tab S7 achieved:
Sling Shot Extreme – OpenGL ES 3.1: 7.207 điểm.
Sling Shot Extreme – Vulkan: 6,465 points.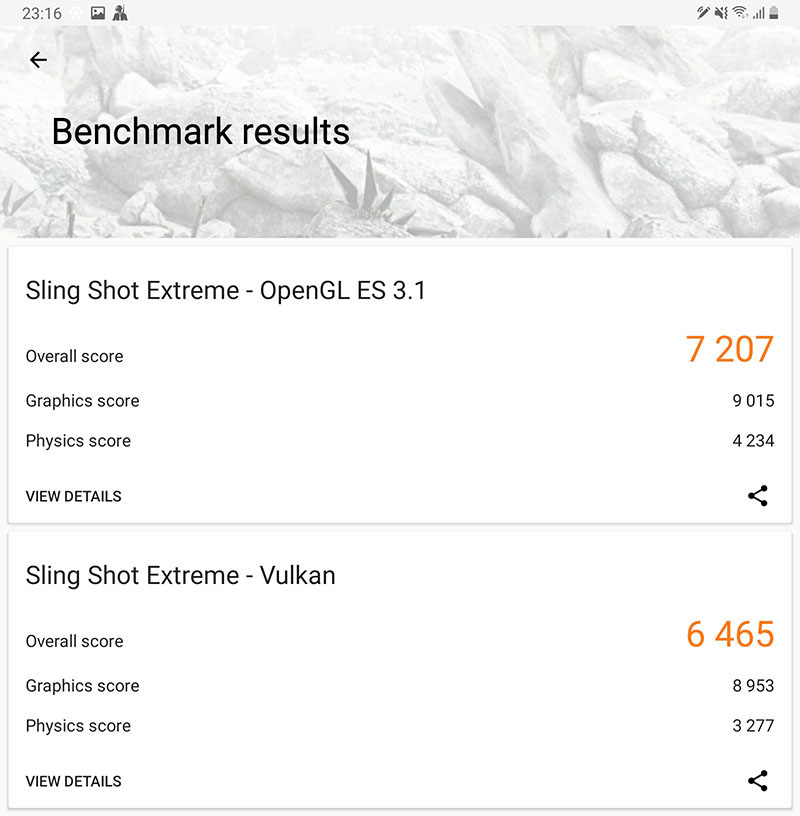 And finally the performance test coming from PCMark, the Galaxy Tab S7 achieved 12,540 points.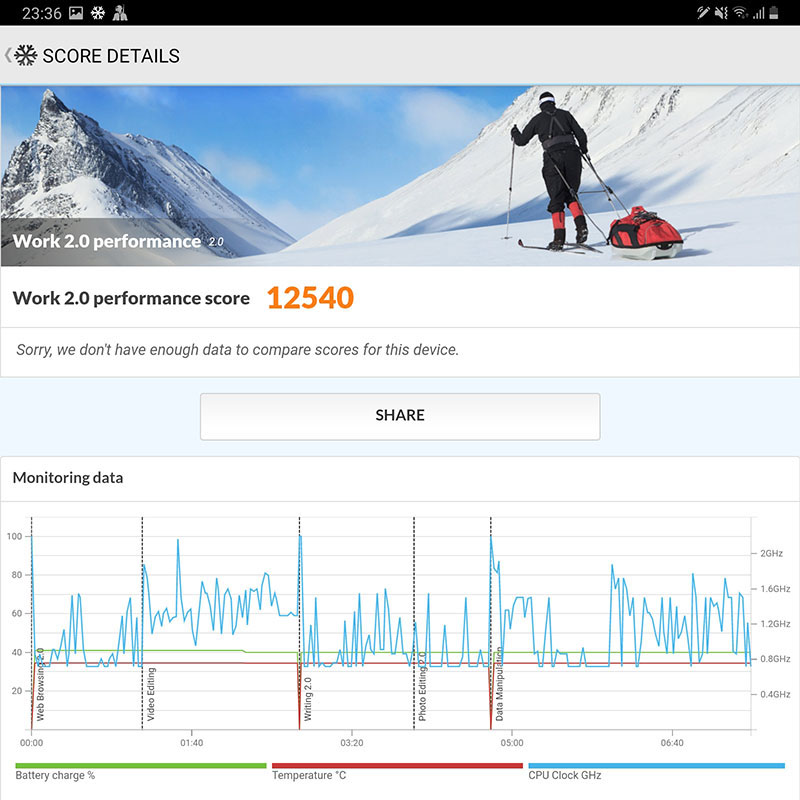 Overall, the Snapdragon 865+ gives this tablet a pretty good scoreboard, high performance and entertainment capabilities, probably too, not much to argue.
I tried two popular games, League of Legends and PUBG Mobile on Galaxy Tab S7, so you can see the performance of the device more specifically.
Sharing a little is that I am not used to playing games on a tablet, so it feels really difficult. It's like you're playing a game on an enlarged Android phone.
The buttons on the tablet are also large, the spacing is the same, but your hand is not larger, so the ability to flexibly use it becomes a little more difficult. You can review the data I collected from the Prefdog software here.
With the Coalition, I find it very difficult to launch the skill quickly and observe in time because the screen feels too big to play unfamiliar. On the other hand, the game experience is very smooth at maximum configuration.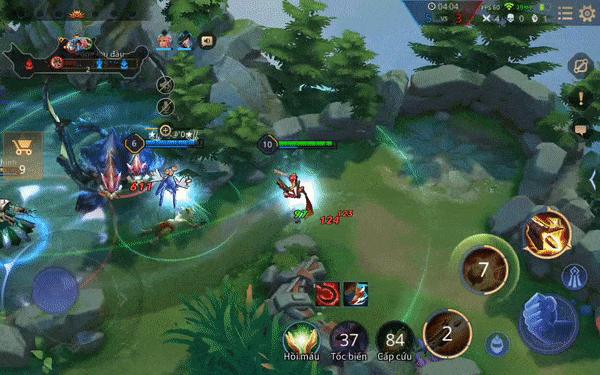 Everything about button settings seems to be getting easier with PUBG Mobile. I can completely reset the button as I like for easier operation.
Maybe for those who play professional games, it is familiar, but in general I find playing games like this on a tablet is a bit "high" because the screen is too big. It is also great to use it for multitasking.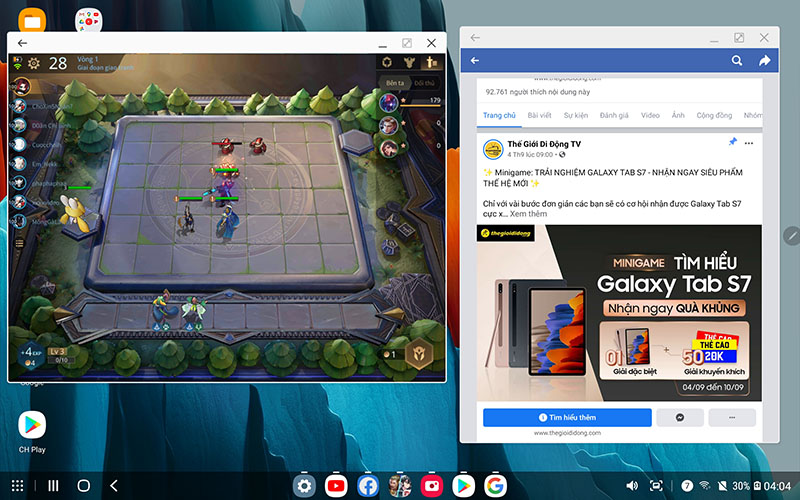 And to make full use of the multitasking interface, you can enable Samsung Dex. Samsung Dex interface you can use like the interface of a regular laptop, the ability to multitask with multiple windows at the same time and if you want, you can also use the mouse below the keyboard.
While using the Tab S7, I usually activate this Samsung Dex mode to use, because the applications will be operated in window mode and provide better multitasking capabilities when used in normal mode. .
Experience the big screen with Spen pen on Galaxy Tab S7 is quite happy
Galaxy Tab S7 owns a large 11-inch screen, 1,600 x 2,560 pixel resolution, 16:10 screen ratio and 120 Hz refresh rate. Thanks to the design of the thin and even edges, the Tab S7 looks compact.
Personally, I rate this screen for beautiful colors, high definition. Used to read newspapers, watch movies or play entertainment games on this screen is definitely more eye-catching when viewed on the phone.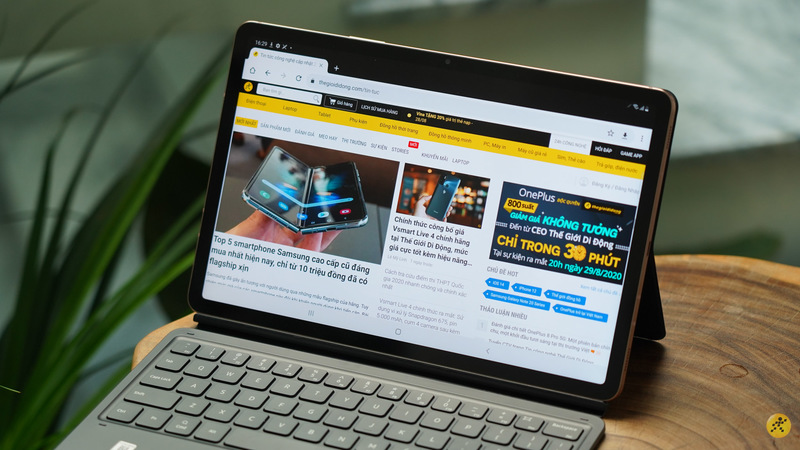 The difference in the design of Spen on the Tab S7 this year is that this pen has been made into a circular cylinder, giving the feeling of a traditional pen. Combined with a 120 Hz screen and a pen latency of 9 ms (similar to the one on the Galaxy Note 20 Ultra), it helps me to write, draw on the screen, feeling very hand-drawn.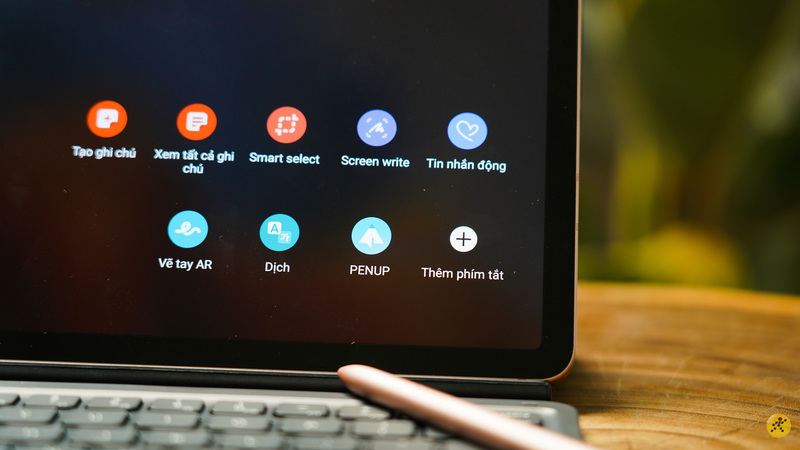 In fact, while using the laptop mode with Samsung Dex interface, I also try to use Spen to main operation on the screen, instead of using my hand as before; combined with non-touch gestures on Spen makes everything much quicker and more convenient.
The battery life of the Galaxy Tab S7 is enough for you to use all day
Galaxy Tab S7 owns a 8,000 mAh capacity battery and gives about 1 day of use with basic tasks, reading newspapers, surfing Facebook, playing entertainment games, … But of course, likewise Regular smartphone, I will still test the battery of this tablet under the following standard conditions:
Experience 4 rotating tasks including: Chien Lien Quan (max setting), watching YouTube, surfing Facebook and using the browser (Chrome).
Each task 1 hour.
Backlight 100%.
100% headphone volume.
Do not activate battery saver mode or adaptive screen.
Turn on high performance mode.
Open 4G connection and social media notifications.
GPS, Bluetooth and NFC are not turned on.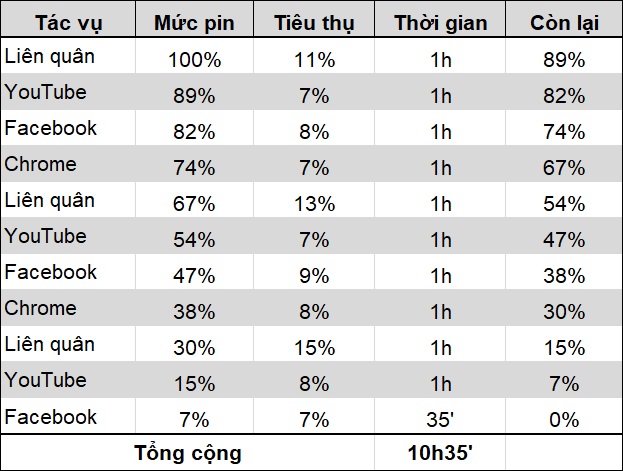 So in standard conditions, we will be able to use the Galaxy Tab S7 for more than 10 and a half hours. And the real situation when I use the screen brightness down a lot, about 30% size is enough. Battery life can now be up to 13-14 hours of continuous use, depending on the purpose and current tasks.
In addition, the Galaxy Tab S7 also owns a 45W fast charger similar to the flagship phones of Samsung. It only takes about 2 and a half hours to fully charge this 8,000 mAh battery. It sounds like a long time, but if you look at such a huge battery capacity that charging normally, it may take 7-8 hours to fully charge the battery.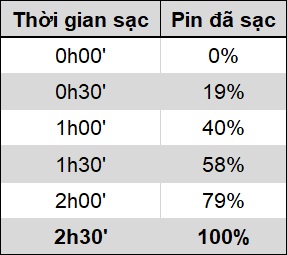 Epilogue
If only used for the purpose of study, office, and light entertainment, the Galaxy Tab S7 can completely replace a traditional laptop. This tablet is very suitable for office workers, or students, who need a compact, convenient device to carry with you anytime, anywhere.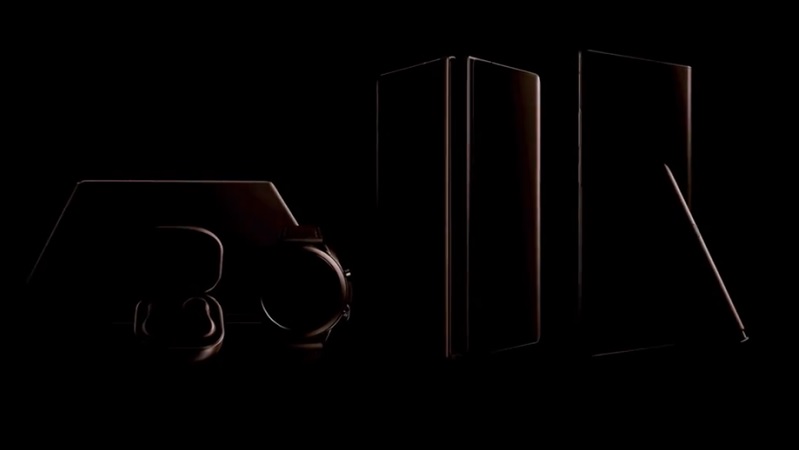 It can be said that Samsung has invested quite a lot and is worthwhile for the Galaxy Tab S7, from design and configuration to support Samsung Dex and Spen experiences better and better. Combined with new products in the Sam home ecosystem "like Galaxy Note 20 Ultra, Galaxy Watch 3 and Galaxy Buds Live, Samfans will have a great experience.
If possible, I will gather these Galaxy quartets to do a practical experience about this ecosystem for you to see later.
As for the Galaxy Tab S7, how do you feel and evaluate? Don't forget to leave a comment below the discussion.
See also: Samsung launches Galaxy Tab S7 5G and Tab S7 + 5G: Adding a 5G network connection, the price increases from 18.5 million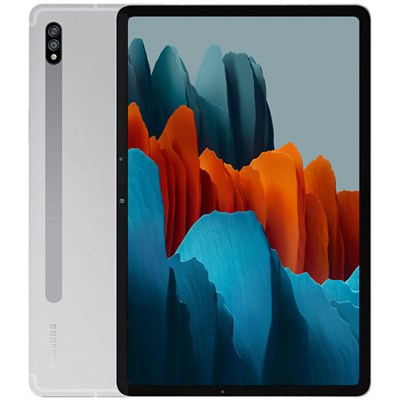 Samsung Galaxy Tab S7
Expected: 18,990,000 ₫
Goods coming soon
Pre-order until September 10
Promotion
Get 2 free items of Fashion Watches 40% off (do not apply other promotions) (click to see details)
Buy with Microsoft 365 Personal for only VND 690,000 See details
See details
Edited by Vu Truong An
Not satisfied with the post
177 views
Related posts
List of smartphones released to Android 11: From Samsung, Xiaomi to OPPO and many other brands, you should see now


3 hours ago

Huawei is getting more and more difficult, not only Qualcomm but Samsung, SK Hynix is ​​also banned from selling chips to Huawei


1




6 hours ago

Samsung launched a special version of Galaxy Buds Live in cooperation with the famous shoe brand Fila, priced at about VND 4 million


18 hours ago

More evidence that the Galaxy S20 Fan Edition is about to hit the market, has a 5G version and supports 25W fast charging


19 hours ago

Samsung Galaxy M51 on hand: Using a 7,000 mAh tablet for 2 days, the price of less than 10 million has made the Samfan fall in love?


3




1 day ago

Samsung is about to launch the 3rd generation of the tablet line 'copper mill', how much do you predict this tablet will cost?


1 day ago
.