Currently, the Mobile World retail system is discounting a series of mid- to high-end phone models. In which, iPhone 12 Pro 256GB is discounted up to 3 million VND. While Galaxy S10 Lite has a deep reduction of up to 6 million. As follows:
Galaxy S10 Lite: 6 million dong discount
Galaxy S10 Lite is equipped with the same AMOLED plus punch-hole screen as on the Note 10 Lite model. The screen is flat and curved at the edges for a softer feel. With a 6.7-inch design, users do not feel any need or discomfort when using. The brightness of the Galaxy S10 Lite's screen maxes out at 400 nits, and when it's in auto mode, it can pull up to 705 nits.
Galaxy S10 Lite comes pre-installed with Android operating system with One UI 2.0 interface. Galaxy S10 Lite still uses Snapdragon 855 chip. This chip is not too powerful, when actually experiencing some games with strong configuration, Galaxy S10 Lite lost a few frames and GPU clocked less than that. with the Plus version. But basically, with the price range of 9 million VND, the Galaxy S10 Lite is also worth the experience.
iPhone 12 Pro 256GB: 3 million dong discount
iPhone 12 Pro 256GB is still a hot model at mobile device retail systems in Vietnam. The device owns a Super Retinal XDR OLED screen for sharp display quality, supporting a wide color space.
In terms of performance, the 256GB iPhone 12 Pro can handle all high-profile games thanks to the powerful A14 Bionic chip manufactured on the 5nm process. In particular, iPhone 12 Pro 256GB also supports 5G connectivity for faster internet access. iPhone 12 Pro 256GB uses a 2,815 mAh battery, and supports 20W fast charging.
Samsung Galaxy A51 (8GB/128GB): 2.5 million dong off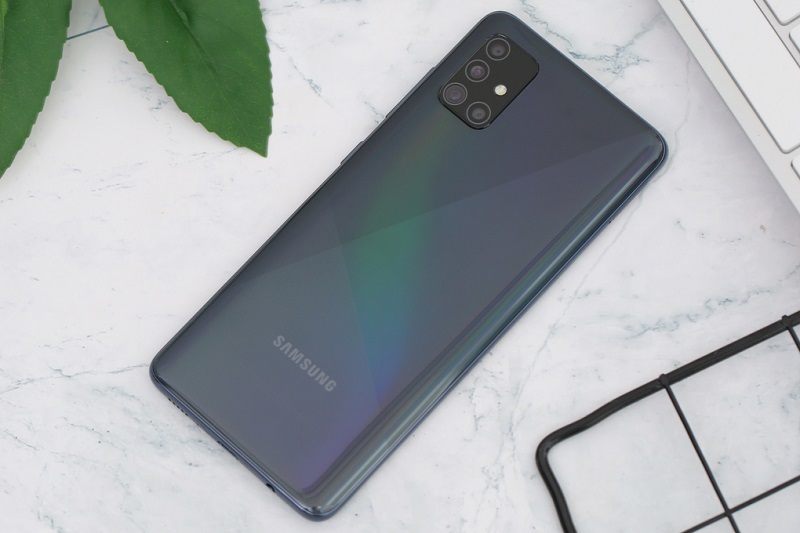 One more choice in the high-end segment with a good price offer is the Samsung Galaxy A51 (8GB/128GB). The device is equipped with an Infinity – O screen that uses a 6.5-inch Super AMOLED panel, Full HD + resolution. With this screen, the ability to display images is extremely sharp. Even when you surf the web, watch movies or use screen entertainment, the quality is good.
Samsung Galaxy A51 (8GB/128GB) uses an 8-core Exynos 9611 chip that is enough to meet everyday tasks. The 4,000 mAh battery is not too strong, but it is enough to meet the needs of an all-day experience without worrying about interruptions. Currently, Samsung Galaxy A51 (8GB/128GB) is priced at only 5.9 million VND, which is 2.5 million VND lower than the previous listed price.
In addition, there are some other models that are also having good deals. The reduction is from 1-3 million VND. Specifically:
Samsung Galaxy A50s reduced from 6,990,000 VND to 3,990,000 VND.

iPhone 12 Pro Max 256GB price reduced from 37,490,000 VND to 35,190,000 VND.

Vsmat Aris Pro reduced the price from 8,490,000 VND to 6,990,000 VND.

Xiaomi Redni Note 9 Pro (6GB/128GB): Decreased by 1.4 million VND, ie reduced from 6,990,000 VND to 5,590,000 VND.

POCO X3 NFC price reduced from 6,990,000 VND to 5,990,000 VND.

OPPO Reno5 5G is being discounted by 1 million VND compared to the listed price. That is reduced from 11,990,000 VND to 10,990,000 VND.

OPPO Reno5 Marvel reduced the price from 9,690,000 VND to 8,720,000 VND.
Is iPhone 11 Pro Max worth buying in 2021?
(Techz.vn) iPhone 11 Pro Max is not the latest model today, nor is it the most powerful iPhone online. But there are plenty of reasons why it's still popular this time, 2021.
.