S8 Plus is only priced at VND 5.8 million, given gifts in only the last 3 days in June at Viet Mobile.
Specifically, Galaxy S8 Plus is being reduced to VND 6.2 million (original price of VND 6.9 million) will be reduced by PMH minus VND 100,000 and VND 300,000 when paying via VnPay, so after deducting all incentives , the price of S8 Plus is only 5.8 million dong at Viet Mobile. As noted, the promotion price applies to Korean 2 SIM version, and only lasts for 3 days from June 28-30.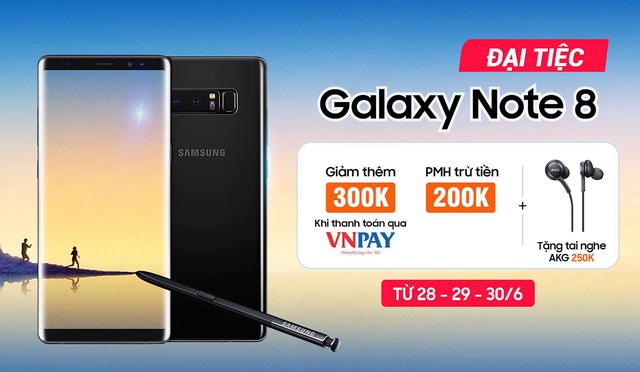 Note 8 gets discounts, gifts for both Korean and American versions.
The old Galaxy Note 8 received preferential treatment for both US and Korean versions in 3 days of promotion. In particular, the US Note 8 is being reduced to VND 7.3 million (original price of VND 7.6 million) can be reduced by VND 200,000 for deducting money and VND 300,000 for payment via VnPay. After deducting all incentives, this model is only 6.8 million VND.
Korean Galaxy Note 8 is entitled to a discount of only VND 7.4 million (original price of VND 7.9 million) continues to be reduced by VND 200,000 for deducting money, VND 300,000 for payment via VnPay, so the following rate is reduced. This model only has 6.9 million dong, 1 million lower than the old price.
In particular, when buying S8 Plus and Note 8 at Vietnam Mobile system in these 3 days, technology users are awarded with AKG headset worth 250,000 VND, have the opportunity to win 36 more gold and thousands of price gifts worth up to VND 500 million.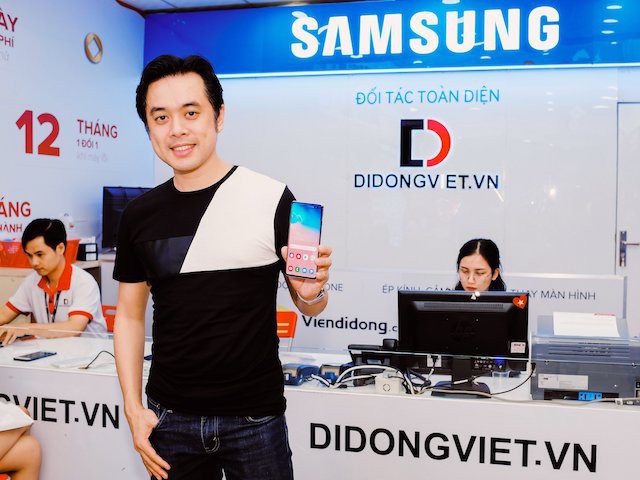 Musician Duong Khac Linh chose to buy Samsung at Viet Mobile.
Viet Mobile is proud to be a prestigious address serving hundreds of thousands of customers and more than 40 Vietnamese stars like People's Artist Hong Van, musician Huy Tuan, musician Duong Khac Linh and Singer Dang Khoi …. At the same time, it is an outstanding system with an old and renewed collection policy.
Both the old Galaxy S8 Plus and the Galaxy Note 8 64GB are a once-in-a-lifetime flagship. Considering the physique experience or configuration, it is highly appreciated even if the mobile market is currently quite diverse with models and brands.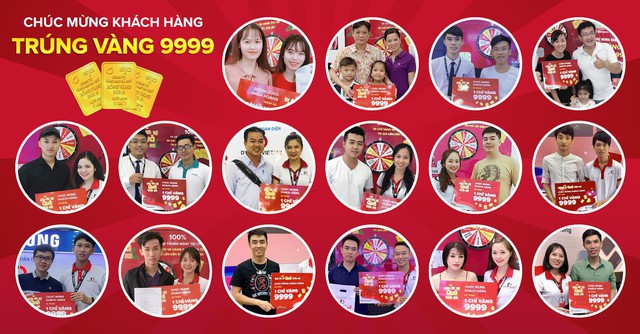 When buying goods from now until the end of August at Viet Mobile, customers have a chance to win 36 gold. Up to now there have been 16 only 9999 gold awarded.
On the old S8 Plus or Note 8, technology users still see the "infinity screen" language that Samsung has built up its own empire and trend bar afterwards. The S8 Pus is suitable for users who prefer a large screen device but overall compact, the Note 8 is for the audience who likes the unique S Pen feature. Both have terrible configuration with 4GB and 6GB RAM, the battery is 3500mAh and 3300mAh respectively, with the S8 Plus and Note 8.
Readers can buy Galaxy S8 Plus and Note 8 right away with shocking price incentives and receive more gifts at Viet Mobile.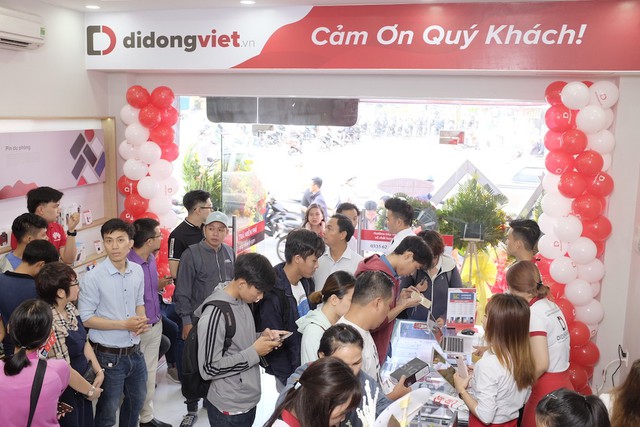 Images of customers shopping at Vietnamese Mobile system.
Viet Mobile Store is a genuine phone retailer nearly 10 years old, with 12 stores in Ho Chi Minh City and Da Nang. With the advantages of after-sales policy and product quality, Viet Mobile is the choice of customers who want to own quality phones. Readers refer to website at didongviet.vn or call switchboard 1900.2006.
Mobile Institute is a member of Vietnam Mobile professional in the field of repair – replacing components for mobile with nearly 6 years on the market with a system of 8 branches in Ho Chi Minh City and Da Nang. Please refer to website viendidong.com or call switchboard 1900 2057.