Over the past few years, the concept of Starup has become familiar to many people. This is considered a new step, an endless source of motivation that motivates many young people in Vietnam in particular and all walks of life in general to strive and reach new heights.
Among the successful Starup, many people come up from their own passion. The following is a typical example. From a sentence that is passionate about video games, this 9x boy has built many leading brands in the market such as Tables And Chairs Game Red Army good GameHome Center.
Meeting us one day in mid-October, Hong Quan appeared with a much more poised appearance than his 2x age. However, somewhere in this guy is that the quality of gamers can still not be confused anywhere. Share your passion for the game, Quan Joo (nickname that many friends often call) said: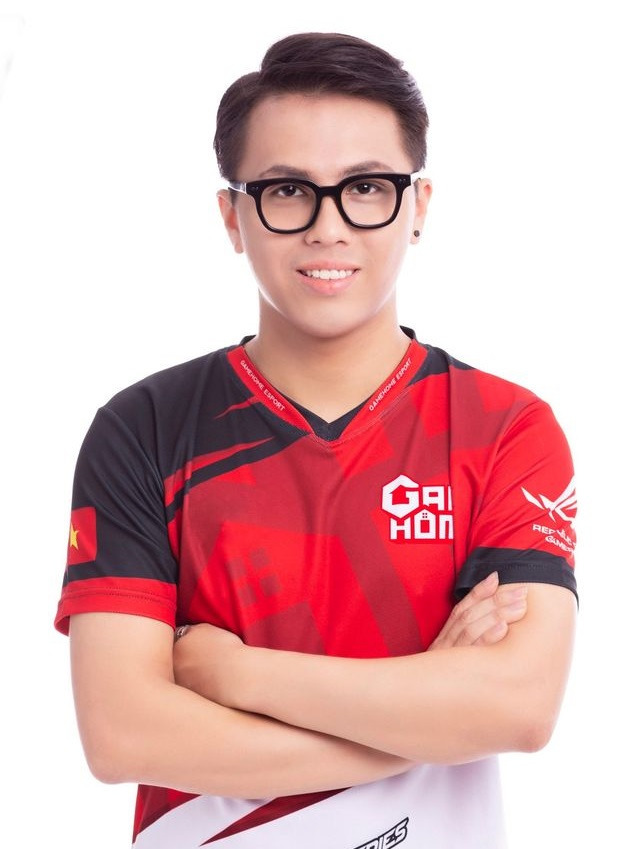 "Since I was a child, I have had a passion for video games on Nintendo systems. Then when I was a little older there were PC games, PS1 PS2 … I played a lot of games, almost all. I have played quite well for the popular online games and esports games. I have played a lot for the famous offline game series, I can sit and talk about the game, the game market, technology all day with love. likes never run out ".
Like other friends of the same age, the net shop is one of the places that Quan frequents while in school. With the game League of Legends, GameHome Center's boss has also practiced and competed in the professional department for a long time. With different experiences in many computer rooms in Hanoi and many other cities, Quan has cherished his dream of building a chain of friendly, modern and professional game rooms.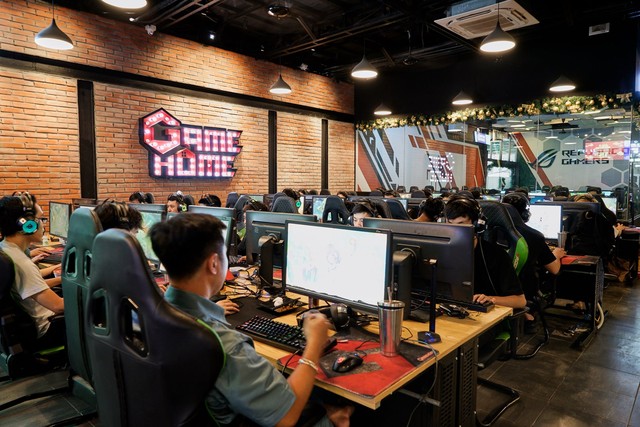 To own a banana in the computer room like Gamehome today, Quan Joo had to cherish for many years.
By 2014, after a long time of research and research, Quan started to intend to realize his dream. However, a problem that arises is that his family strongly opposes the opening of this 9x boy game room. Quan shared: "Because at that time I was just a college student, no business experience; in addition, the society has too many prejudices with the game, so the family did not agree".
Without being discouraged, after the plan to open the game room was delayed, Quan suddenly found a new direction. It is the manufacture, design and supply of gaming tables and chairs. "At first, I planned to research this chair just to equip my game room. But then I brought it to the forums for trial sale, I got a lot of calls, inbox asked to buy. This is a turning point for my gaming furniture company was born. At first, I named Ghechoigame.com, later changed it to Hong Quan Furniture brand as you know now ".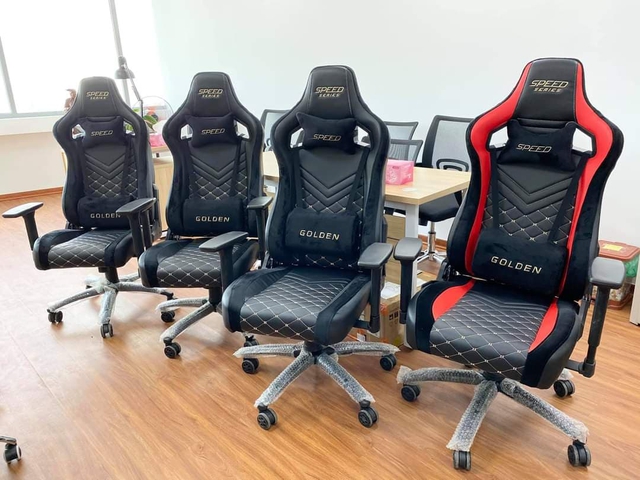 High-end gaming chairs have become a brand associated with the name of the Red Army
After many years in the business of gaming tables and chairs with initial success, Red Army decided to continue the unfinished sleep. It is the establishment of a chain of game rooms of the highest standards. From here, the name GameHome began to come into existence.
You must remember that in 2016, a computer room created a fever for Overwatch fans in particular and the Ha Thanh gaming community in general. It was the first basic Gamehome. This is NVIDIA's iCafe Gold standard computer room, with a simple but effective space design, taking care from the machine configuration to the gaming gear. A pretty special detail about the Gamehome that many of you may not know. This is the first computer room in Vietnam as well as Southeast Asia equipped with VGA MSI Geforce GTX 1070 GAMING X 8B – the most advanced version of the red dragon of GTX 1070.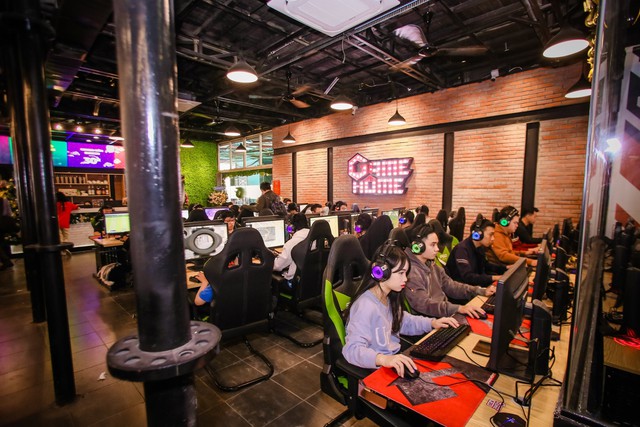 After the first engine room, Gamehome continued to open more facilities and quickly became a favorite stop for gamers in Ha Thanh. In addition to the bridge and modern equipment, the space of the engine room is the big highlight of the Gamehome banana. While the net shops want to optimize the area so that many computers can be installed, GameHome space is designed quite airy, even green trees.
In addition to the business of tables and chairs and bananas for game rooms, E-sports is also an area that Quan Joo has much cherished. He always thinks that if he wants to bring games in Vietnam to a new level, he must develop professional esports models. It is from this thought that many professional teams with the Gamehome brand are formed.
The most prominent of these must include the name Gamehome Esports in PUBG. Winning a lot of domestic and foreign titles, Gamehome Esports is one of the leading flags of the Vietnamese esports village. Most recently in April, Gamehome Esports excellently won the championship in the PUBG Tournament.
Gamehome Esports has repeatedly brought honor to the Vietnamese esports village
Up to now, after many years in business, Red Army has had certain successes and gained a foothold in the field of game rooms in Vietnam. Looking back on the past time, Quan shared: "When I started my career, I just turned 20 years old. At that age I couldn't think much but try to do my best what I can when the opportunity comes. My family also gave me a 2-year challenge to prove myself. Fortunately, I have overcome and developed until today Perhaps choosing to develop along this path comes to me as a predestined relationship, not a choice.It comes from what I wish for. want, I love and my own efforts".
"Behind what you see today are a lot of trials, trials and failures as well. There are times when I get discouraged and want to find another way. However, when I calm down, I always myself. Reminder that where to fall, you will have to stand there. A real failure is only when you fail to get up after every fall. "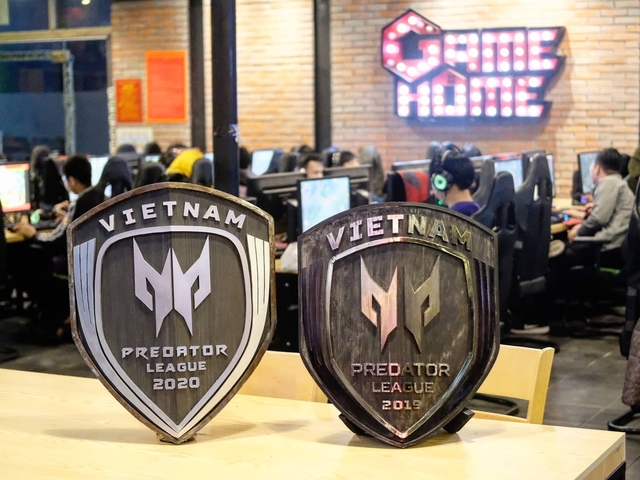 In the future, the Red Army is cherishing more big plans. With that you want "Contribute to making the game an attractive job for young people as well as change the prejudice of society about the game"Gamehome's boss always believes that in the future, the game will soon be considered a profession and gamers will live by their passion.