Which PDF file reader should I choose and use, free or paid, which one is better? Is the question that ElectrodealPro received quite a lot in the past time. So the following article ElectrodealPro will answer you this question.
Related posts
How to cut PDF files using Foxit Reader
Foxit Reader 9.0 major version recently released
How to create digital signature with PDF Sign on Foxit Reader
Foxit Reader, Adobe Acrobat Reader DC vs Sumatra PDF, which one is better?
Foxit Reader – Change the interface on Foxit Reader
The majority of PDF reader software for free Only supports users to open and view PDF files. If you want to create, edit, or perform other tasks, is it time to switch to a paid PDF reader with more advanced features?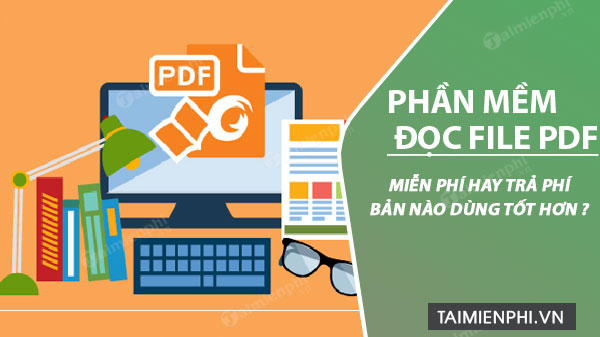 Is the software to read PDF files on your computer free or paid better?
Some notes when choosing PDF file reader software
To find the answer to the question of free or paid PDF reader software, which one is better? First of all, ElectrodealPro will go through a few factors that you need to consider when choosing software and using:
1. Ease of use
Before choosing any PDF reader software, free or paid, the first factor you need to consider is whether the software is easy to use and the interface is intuitive. This is because not all software is designed for beginners and experienced users alike.
2. Does PDF reader support creating and editing files?
As ElectrodealPro mentioned above, most of the free software only support opening and reading PDF files. If you are looking for a software that can both read and edit professional PDF files, insert images and videos, change the layout of documents, …, the paid software has all the features. that you asked for.
See also: How to edit PDFs simply
3. Security features
Some software such as Adobe Reader, in addition to supporting reading PDF document files, is also equipped with features and options to manipulate and process files and especially high security features.
4. Multi-platform support
With the development of technology, today users tend to use mobile devices to serve more work. Obviously, this means that you should look for PDF reader software that supports many different platforms, including mobile platforms to facilitate opening and viewing files, editing documents, … everytime everywhere.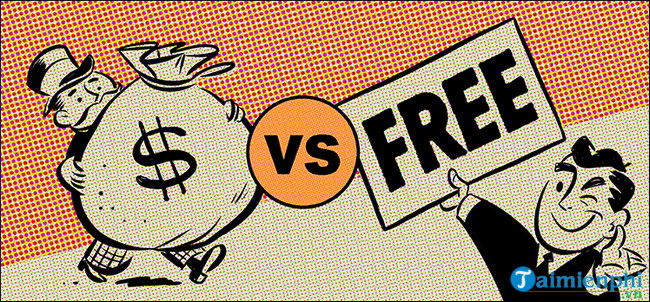 Free or paid PDF reader software, which one is better?
Often times paid software is better than free, which is also true in this case. The premium PDF reader software is added with many advanced features, allowing users to edit, add annotations, create and open PDF files in no time, convert PDF to other formats, … ., and especially high security features. In contrast, free software only supports a handful of options and features for manipulating document files, in addition to opening and viewing PDF files.
https://thuthuat.taimienphi.vn/phan-mem-doc-file-pdf-mien-phi-hay-tra-phi-cai-nao-tot-hon-60767n.aspx
So the above article ElectrodealPro just answered for you questions about free or paid PDF reader software, which one is better? Hopefully the above article has provided you with useful information. And don't forget to share your opinions and reviews about the software for ElectrodealPro. If you currently have Foxit Reader but do not know how to use it, please refer to how to read PDF files using Foxit Reader that we have instructed.
See also: How to read PDF files with Foxit Reader
.