After a period of out-of-stock market, Galaxy S20 + was back on sale at FPT Shop at the end of January. In this comeback,
Galaxy S20 +
sold exclusively at FPT Shop at a shocking price, only 15,490,000 VND.
Thus, you will own the new S20 + super product with a price up to 8,500,000 VND cheaper than the listed price. In particular, FPT Shop immediately reduces VND 8,000,000 and an additional VND 500,000 reduction if you pay for all orders via Smartpay.
Besides, you can choose to buy 0% interest installment with upfront payment from only 30% of the machine price. In addition, FPT Shop also has a program called "Old autumn renewal" to help you save more money when choosing to buy Galaxy S20 + at the system. Specifically, FPT Shop not only collects your old phone at a good price but also offers an additional 15% on this old phone price when you choose to own the Galaxy S20 + through the program "Old autumn renewal".
Super product Galaxy S20 + is being sold exclusively at FPT Shop for a shocking price of only 15.49 million dong.
One more meaningful thing, choosing to own Samsung products on this occasion at FPT Shop, you also greatly contribute to the charity campaign "Sum Vay Tet". Starting from January 1, 2021, "Sum Vay Tet" is a series of volunteer activities that FPT Shop accompanies with Thanh Nien Newspaper, Tuoi Tre Newspaper and the Hope Fund (VnExpress), including: giving tickets free car for poor students in Central Vietnam; organizing Tet for the children of workers with difficult circumstances; sponsoring charity organizations at shelters, orphanages, upland schools, nursing homes …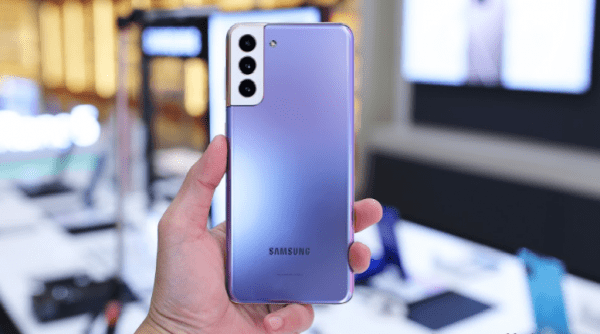 Accordingly, for every phone, laptop, and tablet product sold in this Spring, FPT Shop will deduct 15,000 VND from sales profits to contribute to the series of volunteer activities in the New Year 2021 season. The shop hopes that this partnership will bring a warm and happy New Year reunion to every home.


Hoàng Lịch