Although the Galaxy S21 Series pre-order program is still going on, customers who have deposited to buy this super product at FPT Shop have suddenly received the device with a gift set worth up to VND 8,500,000 on January 23, ie 5 days earlier than expected. As one of the leading retail systems in Vietnam, FPT Shop always strives to bring the best experience to customers. One of the specific actions of this is the earliest launch of the products being sold in the system, especially the super product lines. This time, customers who have trusted FPT Shop to pre-order the Galaxy S21 Series super product do not have to wait any longer, but receive the device from January 23.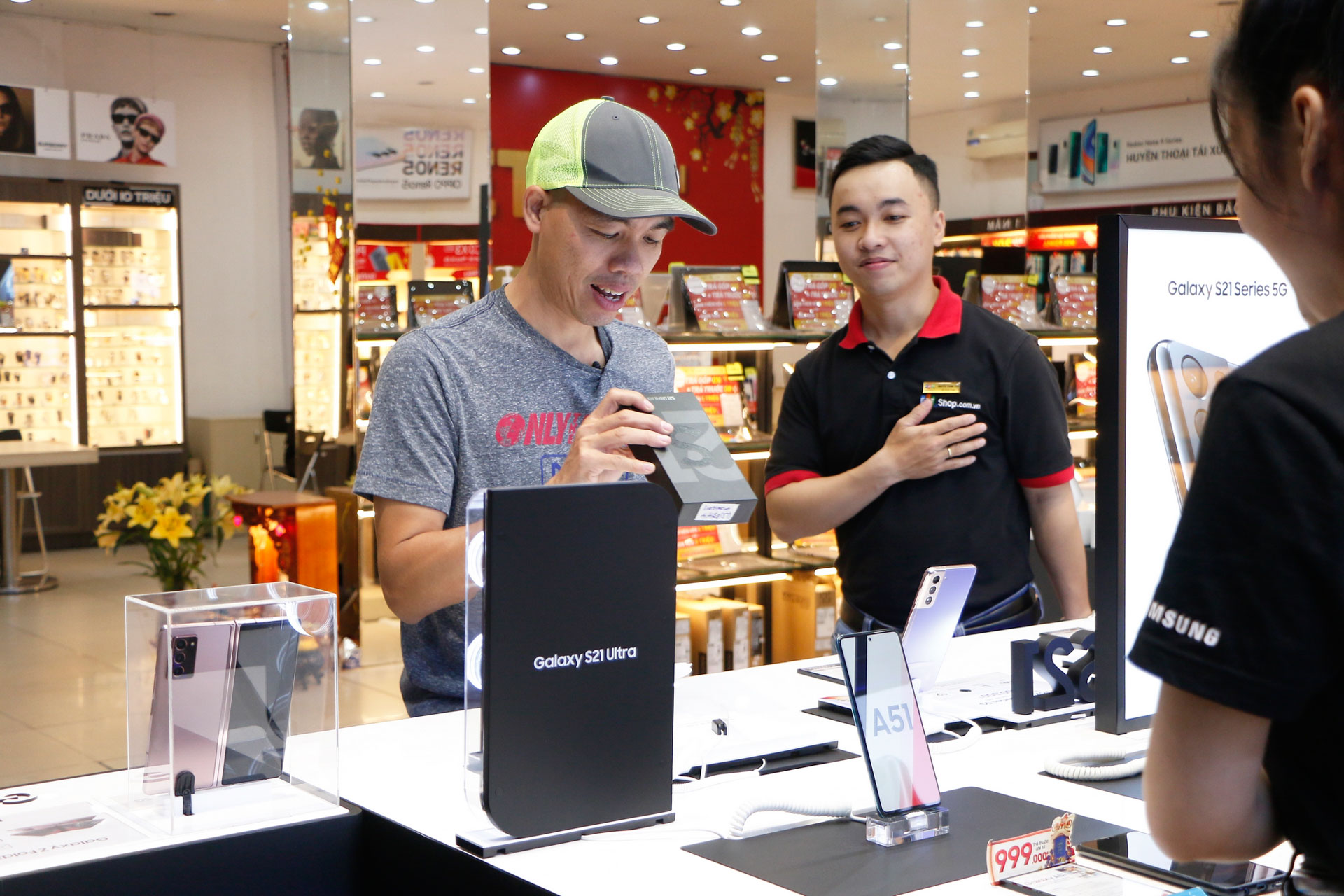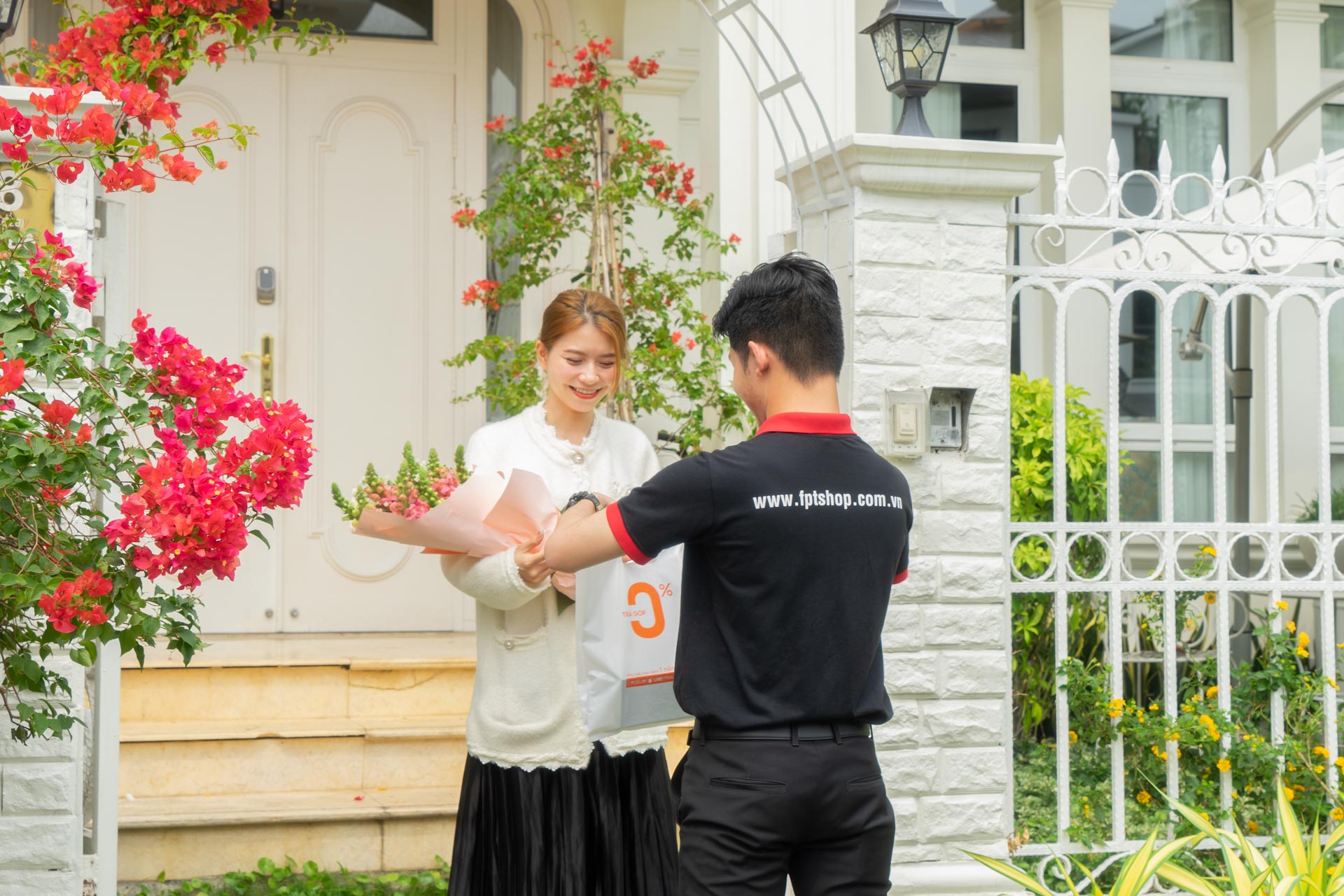 Today, FPT Shop has released 3 versions of Galaxy S21 Series with prices and specific colors as follows:
Galaxy S21 + is priced at 25,990,000 VND with 3 colors purple, silver and black.
Galaxy S21 Ultra 128GB is priced at 30,990,000 VND with 2 colors black and silver.
Galaxy S21 Ultra 256GB is priced at 33,990,000 VND with 2 colors black and silver. This is also the most advanced version of the new S series and is sold exclusively at FPT Shop.
If you do not have the time to order before, from now to January 28, Samsung fans can still immediately own Galaxy S21 Series at FPT Shop and receive incentives worth up to VND 8,500,000. Accordingly, you will receive 2,000,000 VND lucky money for the exclusive version at FPT Shop, S21 Ultra 256GB, receive 1,000,000 VND lucky money if you choose the remaining versions and will be deducted directly from the selling price. At the same time, you get a discount of 3,000,000 VND when participating in the program "Old autumn renewal". If you do not choose "New and renewed old collection", you will still get a discount of VND 1,500,000 when paying for all orders via VNPAY-QR.
In addition, FPT Shop also offers you a smart navigation device Smart Tag worth 1,000,000 VND and 01 year of using Samsung Care + extended warranty service worth 2,490,000 VND. More practical, you can easily own the super product Galaxy S21 Series with 0% interest installment discount through your financier or credit card. Additionally, all Galaxy S21 Series owners enjoy the business-class lounge privilege at major airports without the need for a reservation.
One more meaningful thing, choosing to own Galaxy S21 Series on this occasion at FPT Shop, you also make a great contribution to the charity campaign "Sum Vay Tet". Starting from January 1, 2021, "Sum Vay Tet" is a series of volunteer activities that FPT Shop accompanies with Thanh Nien Newspaper, Tuoi Tre Newspaper and the Hope Fund (VnExpress), including: giving tickets free car for 2,000 poor students in Central Vietnam; organizing Tet for the children of workers with difficult circumstances; sponsoring charity organizations at shelters, orphanages, upland schools, nursing homes …
Accordingly, for every phone, laptop, and tablet product sold during this Spring, FPT Shop will deduct 15,000 VND from sales profits to contribute to the series of volunteer activities in the New Year 2021 season. The shop hopes that this partnership will bring a warm and happy New Year reunion to every home.
.