[ad_1]

The Hanoia by Guillaume Delvigne vases and tray collection, marking the collaboration between a Vietnamese handicraft brand and a French designer, has just entered the list of 100 outstanding interior designers by 2020.
About the designer Guillaume Delvigne
Born in 1979, Guillaume Delvigne attended the Nantes Atlantique Design School and the Politecnico di Milano School. After graduating in 2002, he worked in Milan in his design office George J. Sowden, co-founder of the Memphis movement. At the same time, he started personal projects on object design. In 2004, he moved to Paris and collaborated with big labels like RADI Designers, Delo Lindo, Marc Newson, Elium Studio good Cédric Ragot.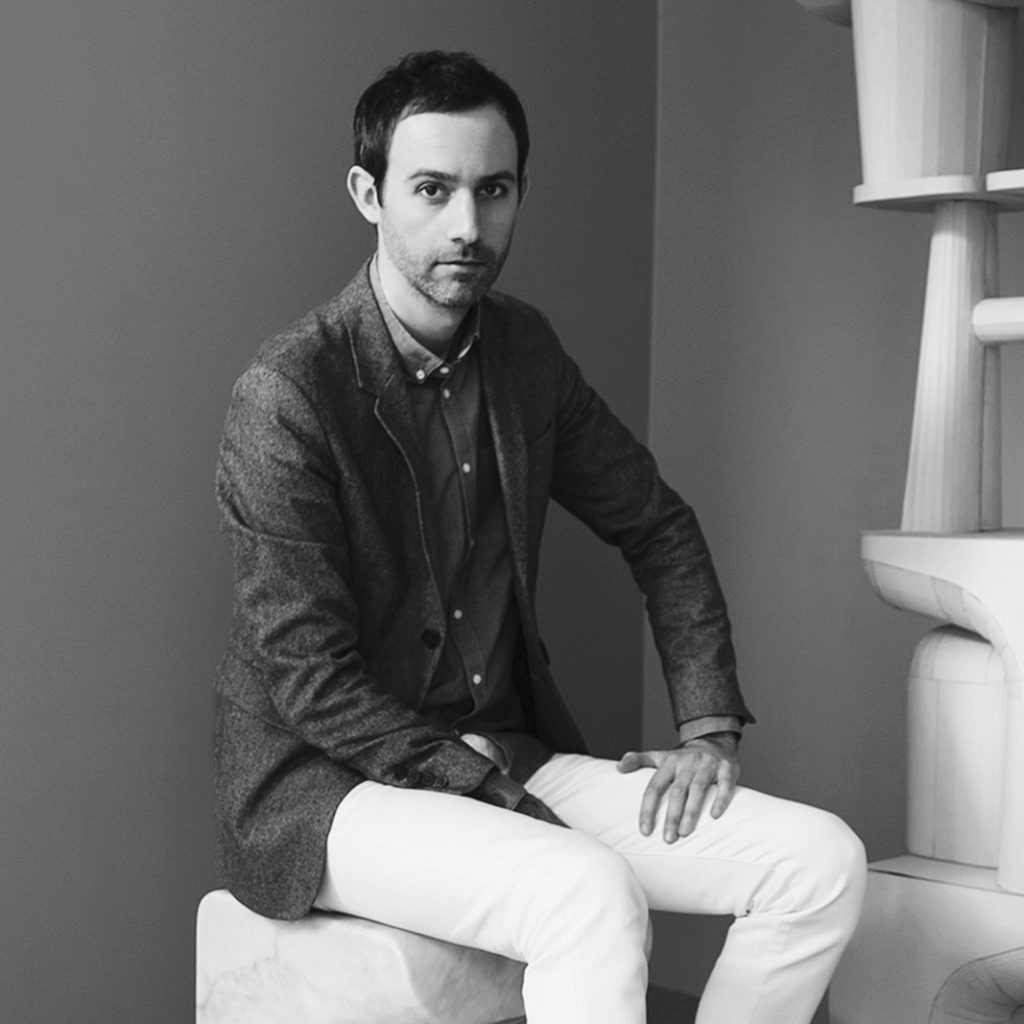 Guillaume Delvigne opened his own studio in 2011, introduced his first solo exhibition that same year and received a creative award Grand Prix de la Création of Paris.
Currently, he works on a lot of design projects in different fields: retail, industrial, furniture firms, art galleries, luxury goods, … Hermès, Givenchy, La Redoute, Fabbian, Habitat, Tefal, … and small design firms.
In 2020, he appeared on the magazine's 100 most prominent designers list Architectural Digest.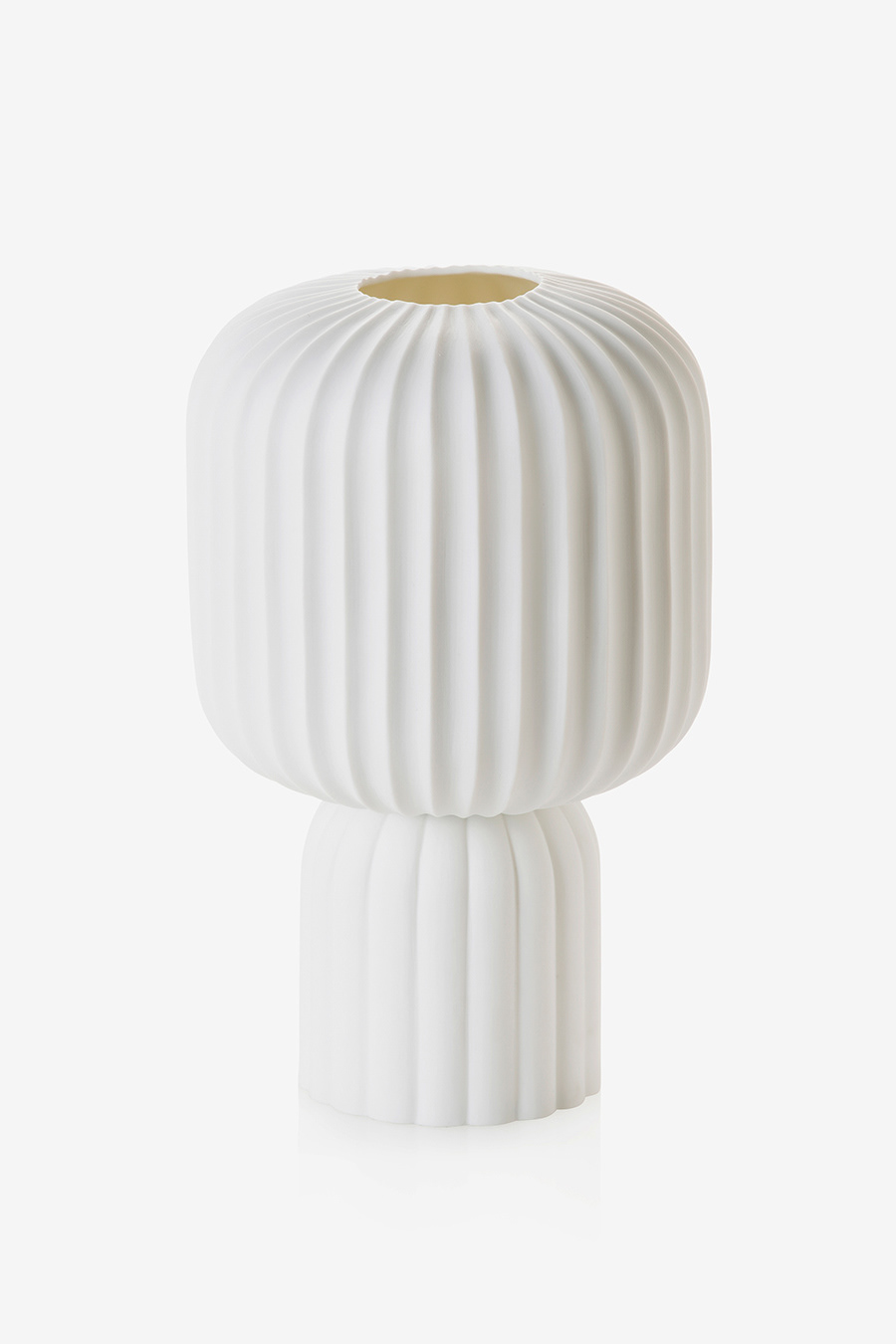 See also Guillaume Delvigne projects
Cooperation between Guillaume Delvigne and Hanoia
A Southeast Asian traditional craft conservation and development project initiated by the French Embassy in Thailand in 2017 connects Guillaume Delvigne with craftsmen Hanoia. By the end of 2019, Delvigne to Vietnam, with studio associates and Hanoia designing four works using materials from Ha Thai lacquer village and Ninh So village, bamboo and rattan factory. These pieces were on display at Bangkok Design Week (Thailand) in February 2020, and Paris Design Week (France) in September 2020 before being formally introduced by Hanoia earlier this year.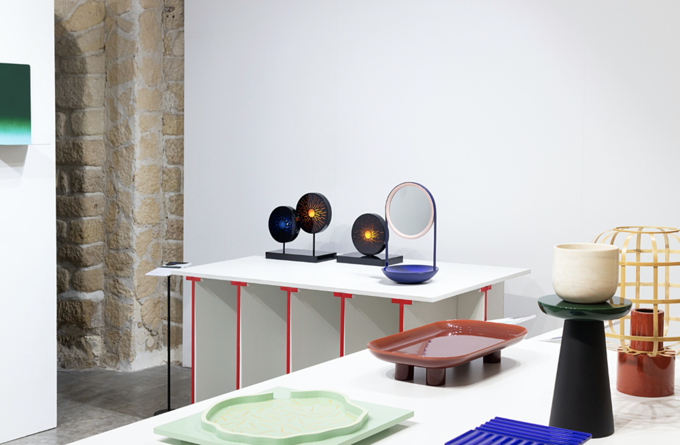 The products bear the mark of Guillaume Delvigne in choosing colors, combining materials, applying sophisticated techniques to honor the value of lacquer and creating a balance between elegance and fitness.
Enjoy four outlines of the Hanoia by Guillaume Delvigne collection

Vase of flowers SépaleThe designer's most favorite work is inspired by the pure beauty of the calyx. The vase is a combination of three materials: white stone, polished lacquer, matte lacquer and three tones: black, white, blue.
As the name suggests Folie (madness), this vase is a revelation Guillaume Delvigne put two forms and two completely different materials in the same work. Folie Like an interesting sculpture with earth red lacquer and a square bamboo cage.
Tray Caldera Inspired by the crater after eruption, leaving a hollow space in between. Very neat design with recessed tray face, solid cylindrical stand. At the contour, there is a very slight color blowing, creating a multicolor. Caldera trays come in two colors and two shapes: square and rectangular.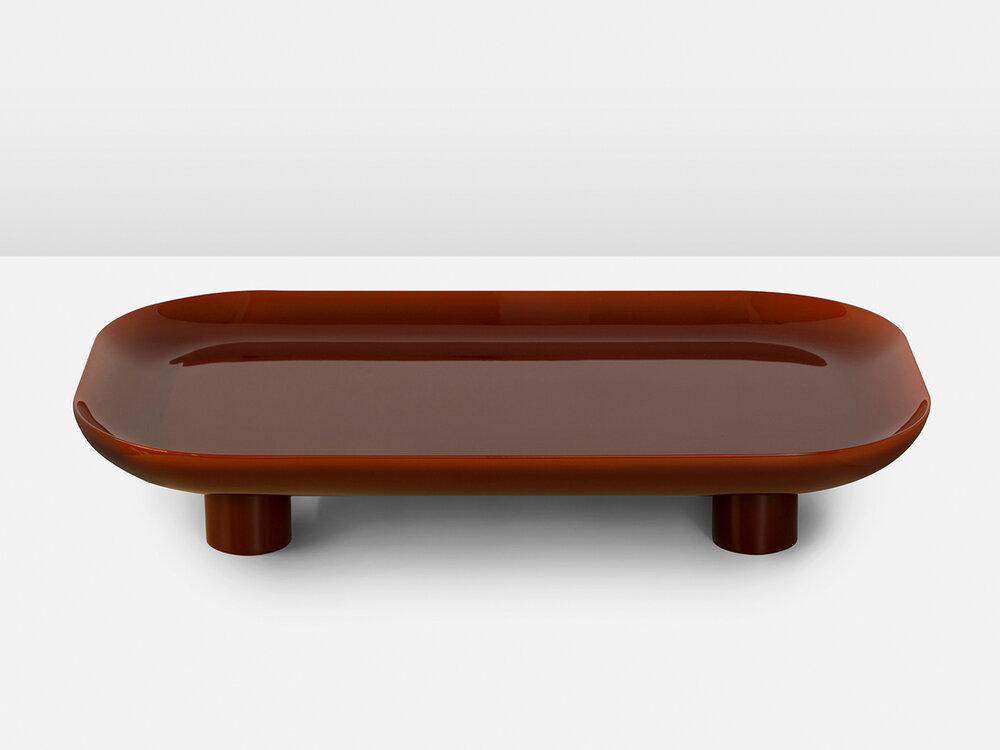 To sum up: 19August
[ad_2]