2019 has been a very exciting year, witnessing many changes in smartphone design. In previous posts, we also took a look at market dominance trends last year, including 'perforated' screens, a rotating selfie camera and a special colored back. However, all these changes still rely on a basic 'drawing' of a smartphone, perhaps only the final finishing steps of basic smartphone design: 1 long bar of 2 glass 'sandwiches' a metal plate in the middle.
That's why the appearance of foldable smartphones has become so interesting. These are products that incorporate flexible screen technology, which can be folded into a pocket, but every time it opens, we have a screen twice the size of a normal smartphone. If you ask people in the past that they imagined what future technology products would look like, they would definitely describe this unique foldable smartphone!
But the folding screen smartphone market has started with unnecessary 'incidents', including many products that have failed or delayed sales. The world's first folding screen smartphone is not from a big company, even this is a company that no one has heard of: Royole with Flexpai. Certainly this company launched the product just to 'reserve' first, not really worth using in the eyes of the user.
This is a big, rough machine, the hinge is very difficult to fold and even makes a loud noise, the operating system is not really optimal for the design … along with countless other annoying things that make Flexpai become a product not worth buying, especially when the recommended price reaches 30 million VND. Royole Flexpai deserves to be placed in the museum of technology equipment with the title of 'gen 1' worst product on the market than it is in the hands of users!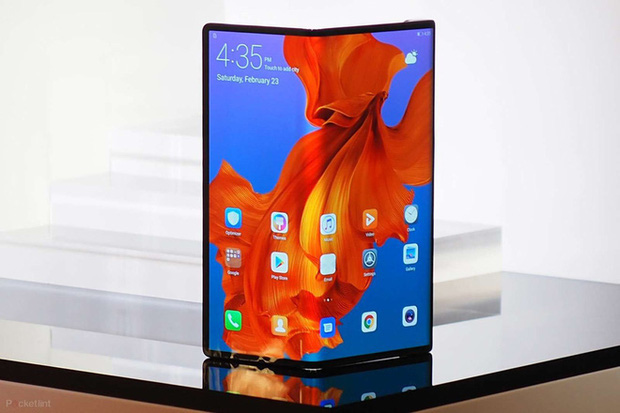 Next is the Huawei Mate X, a product with the same folding screen design facing out but with a much better finishing quality. But perhaps we also have to look back at this design to see the defects in the actual use process: if you fold the screen (with plastic protection) on both sides, it will be extremely easy to scratch, even malfunctioning. In fact, many people have reported that their Mate X has broken the screen, only after a short time was bought for $ 2600.
Not to mention that Huawei is still receiving strict US sanctions, which prohibit it from using Google services. For the Chinese people this is not a big deal, because they already have similar services instead, but for other markets this is unacceptable, Android without Google is lost. Lots of usefulness.
The most awaited product is the Motorola Razr. Instead of being a brand new product, the Razr is built on the ground of a flip phone that has been loved by many people with the same name Razr since 2004. Who doesn't like a 'remake' version of one? smartphones they used in childhood, with an extremely modern technology like folding screens? What the first-hand users complain about the Razr is the mid-range configuration at $ 1500, but all compliment the classic design and rugged hinge.
Unfortunately, Motorola has not yet been able to sell the Razr, asking for a 'promise' to its users and saying it will sell 'in 2020'. No one knows for sure why Motorola has not yet sold this product, whether it has difficulties in mass production, or Razr when used in practice will have the same screen error. Mate X?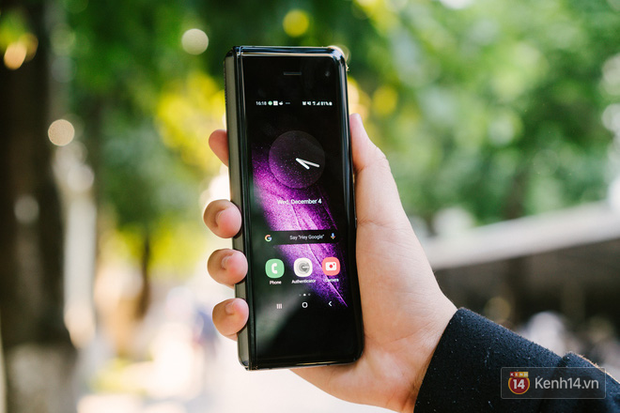 The best 'folding' smartphone currently is the Samsung Galaxy Fold. Saying that does not mean that the road to the hands of users of this product is completely 'smooth sailing', the opposite is true. In the first launch with reviewers, Youtuber, Galaxy Fold encountered two 'fatal' errors that revealed the protective layer that made users think it was a layer that could be peeled off, causing a broken screen and a screen slot. Large picture, making dust get into the hinge.
The difference between Samsung and other manufacturers is that it dares to admit the error, returning to the design table to launch a more complete product before selling to consumers. After a short while, Galaxy Fold came back with measures to strengthen the screen, covering the gap to prevent it from encountering the original errors. This is the only product officially sold in Vietnam, although in small quantities and sold out in just a few hours.
To be honest, no foldable smartphone launched in 2019 can be called 'perfect', even the most successful one is the Galaxy Fold. In 2020 and beyond, companies will still have to find ways to improve the design, increase durability and above all, reduce the price to make it easier to reach users. The company with the potential to do this is definitely Samsung – currently having a flexible AMOLED screen production line and having the financial potential to continue perfecting the product.
Will the Galaxy Fold 2 be a 'foldable' device capable of ending the traditional smartphone? We will wait and see for the correct answer.