Soccer game – PES 2020 / FIFA 20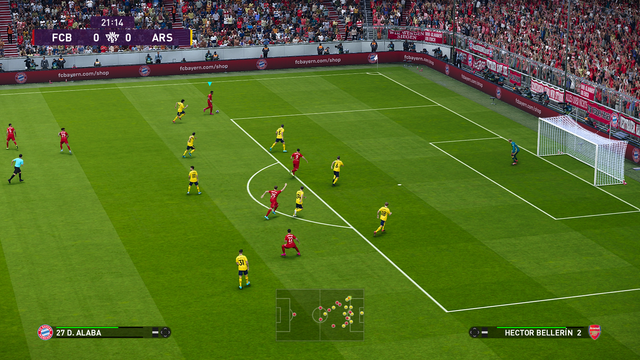 Football games are becoming more and more realistic and attractive. Imagine and on the 1st of the New Year, the whole family gathers in the dining room, you bring out the PS4 and invite your loved ones to join the exciting matches. Football is always something very wonderful; and the ball combined with the game does not need to think.
Unravel 2
We spend too much time alone. The blockbuster games we often play are sometimes too tense, and even though you have to fight with a lot of comrades on the game, when you put the handle down, you are alone. If you really want to connect with family members but do not know what game is suitable, then today we would like to bring you a bright candidate: Unravel 2.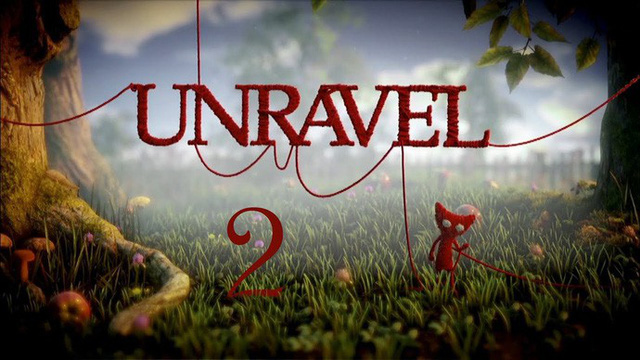 No war, no fighting or shooting, Unravel 2 game belongs to the co-op genre puzzle with amazing graphics and full of peace. My younger siblings are on vacation and this is the game I chose to spend time with. Of course, we often work together but we do homework or housework. In these jobs, I must be a leader, a person who knows, guides and teaches. But in the context of a game like Unravel 2, we are equal and can learn from each other. So if you want to hold on to happy moments with your lover, Unravel 2 is a more perfect choice.
Mario Kart 8
Wii or Wii U has always been the highest rated home gaming console, and of course, if you're a "wealthy" gamer, why not buy a console for it? with girlfriend.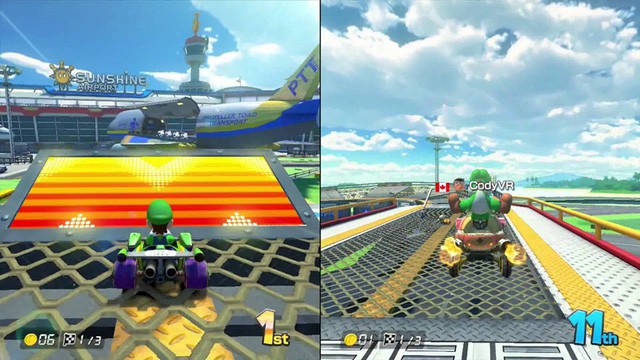 Indeed, many Wii U games are extremely fun to play in pairs, and one of them is Mario Kart 8 – A very interesting and fun racing game. It should be noted that Mario Kart 8 was rated as the best family-playing game right after it was released by Nintendo.
Rocket League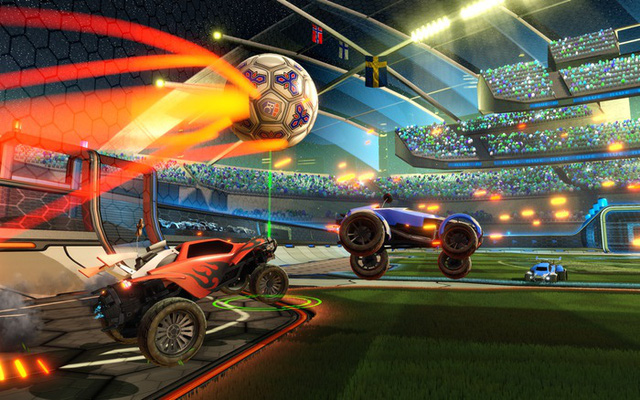 Racing and football are probably two completely different sports for many people, but developer Psyonix has incorporated them into an incredibly attractive Rocket League game. The PS4 supports split screens, allowing four family members to compete in a football-like sport with a rocket car.
Rayman Legends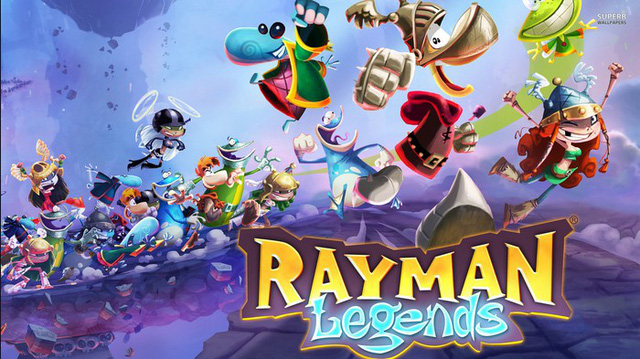 "As usual, Rayman started with simple skills like running, jumping and punching; but you will not know when your character overcomes dozens of terrifying pitfalls, fighting with his children. giant bosses or through challenging levels that look like MVs of the 90s. Every time you think you've found your favorite game, the next stage will make you change your mind. " That's what IGN writer Jose Otero rated one of the best PS4 action scenes.
Overcook 2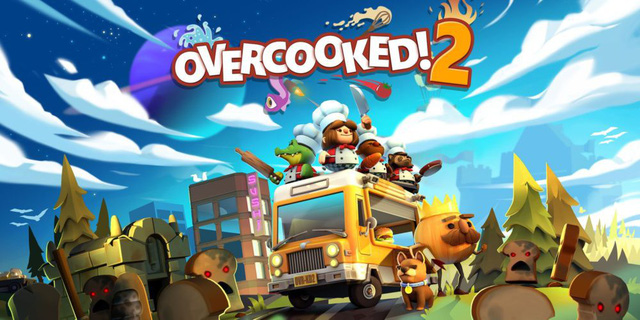 A restaurant, four chefs and hundreds of customers are waiting for the food. Overcook 2 will challenge the coordination ability of family members, bringing exciting entertainment moments when playing on PS4. Compared to the first part, Overcook 2 adds more levels of play, hotels, clothes and recipes. Especially the skill of throwing materials from afar promises to create many unfinished situations for crying and laughing for a fun evening.
Lego video game series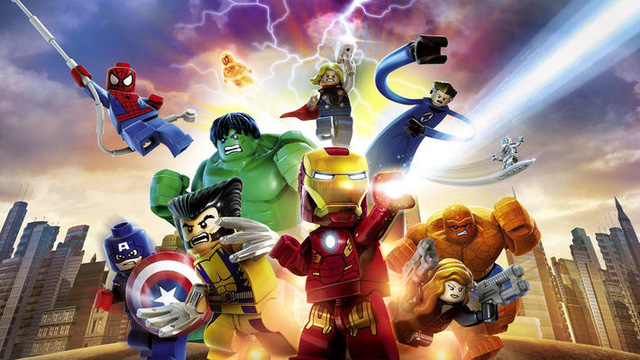 The Lego series on PS4 is a combination of two things that any kid loves: the video game and the Lego puzzle. Especially we have a lot of themes to choose from such as superheroes (Lego Marvel Super Heroes 2, Lego DC Super-Villans, ..), open world (Lego World) or based on famous movies ( Lego Ninjago, Star Wars, Indiana Jones, …).
Just Dance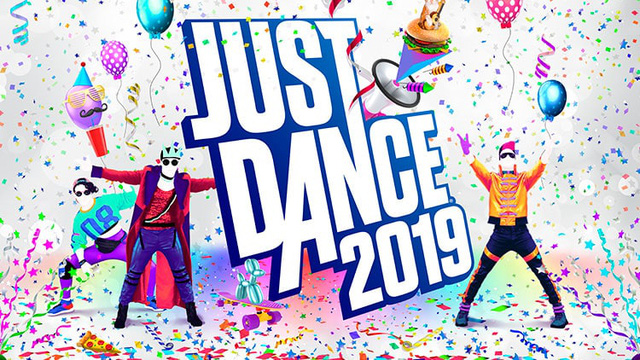 If you like music, dancing and video games, Just Dance is a game that you cannot ignore. From Coco cartoon music to "Un Poco Loco", a bit of nostalgia with Elton John's "I'm Still Standing", to K-Pop "Bang Bang Bang" from Big Bang; every family member will find a song that inspires me to dance while playing games on PS4.
Wii Sports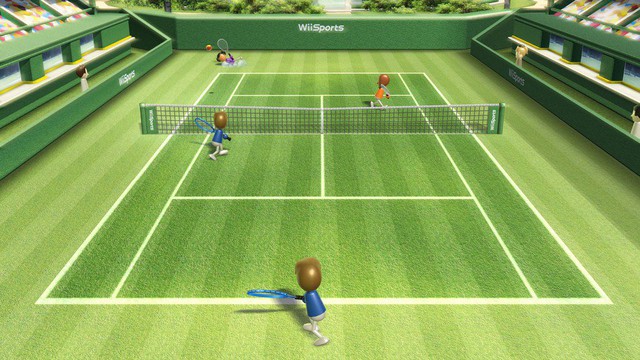 Wii Sports was developed by Nintendo, mistakenly displaying the strengths of the Nintendo Wii system. The game includes 05 sports: Tennis, Golf, Baseball, Boxing (Bowling) and Bowling. Except for the "boxing" game and the "fire ball" game that only allows 2-player fighting, the rest of the games support up to 04 players at the same time. Since its launch, Wii Sports has quickly reached the top of the best-selling games in history. The resounding success in the market has said something about this game, it's too perfect to be the most attractive family game of all time.