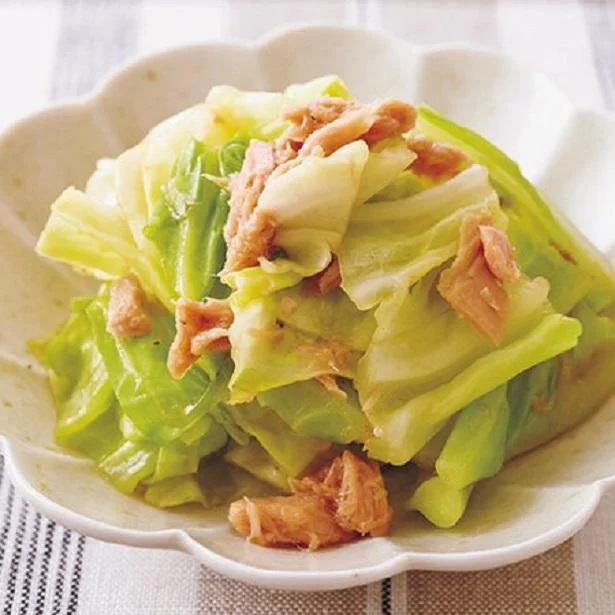 When you want one more item, or when you don't have enough vegetables … "Tuna cabbage microwave oven steaming" is useful. After cutting the cabbage, just heat it in the microwave for a few minutes. The point of a recipe that is too easy to make in 5 minutes is to use honey for sweetness. By using honey with rich sweetness, a taste that is a bit different from sugar is created. It's delicious whether you eat it while it's warm or cold, so it's also recommended as a pre-made recipe.
Steamed tuna cabbage in the microwave
[Material](for 2 people)
1/2 can of tuna (about 35g), 4 pieces of cabbage (about 200g), seasoning (2 teaspoons of soy sauce, 1 teaspoon of honey, salt, a little pepper)
[How to make]
1. For cabbage, cut the shaft into triangles, cut the leaves into 4 cm squares, and slice the shaft vertically.
2. Put the canned tuna juice in a heat-resistant bowl, mix it gently, wrap it in plastic wrap, and heat it in a 500W microwave oven for about 4 minutes. Add seasoning and mix.
(81kcal, salt content 1.3g, cooking time 5 minutes)
Sentence = O child
..