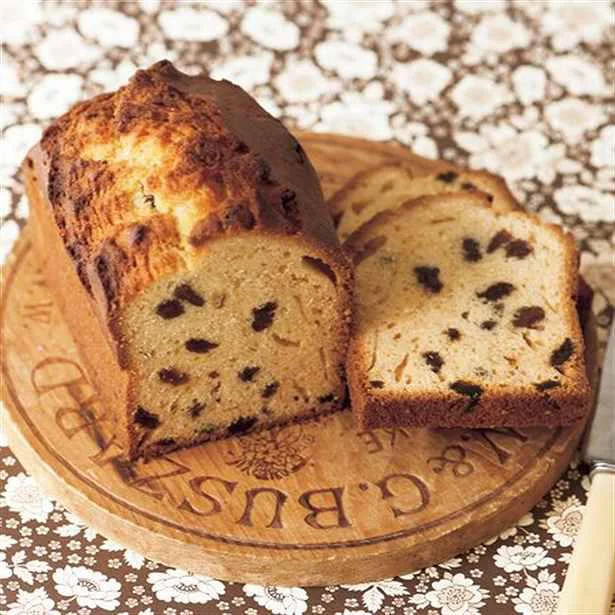 Rum raisin pound cake
Rum raisin sweet potato
Okara scones with raisins and walnuts
Apple soy milk flan
Easy galette
Sweets with plenty of raisins that have a delicious natural sweetness and gentle acidity. Its luxurious taste is perfect as a reward for yourself. So this time, we will introduce adult sweets with raisins as the main characters. First of all, a simple pound cake using rum raisins made in the microwave. Please try it on your holidays ♪
Rum raisin pound cake
[Material: 18 x 8.5 x 6 cm for one pound type]
Raisins … 100g, eggs … 2 pieces, soft flour … 180g, baking powder … 1/2 teaspoon, butter (without salt) … 120g, sugar … 50g, honey … 60g, rum … 2 tablespoons, salt … a little
[Preparation]
1. Put raisins and rum in a heat-resistant bowl and mix quickly. Cover with plastic wrap and heat in the microwave (500W) for about 40 seconds. Remove the wrap and let it cool.
2. Put the butter in another heat-resistant bowl, wrap it gently, and heat it in the microwave for about 50 seconds to melt it.
3. Make cuts in the four corners of the oven paper and lay it in the mold.
4. Combine the cake flour and baking powder and sift with a colander.
5. Preheat the oven to 170 ° C.
[How to make]
1. Break the egg into a bowl and beat it with a whisk. Add sugar, honey and salt and mix well. Add butter and mix. Add the prepared raisins together with the rum and mix with a rubber spatula. Add the sifted flour and mix until it is no longer powdery.
2. Stick a bamboo skewer in the oven for 45 to 50 minutes and bake until the dough does not stick to the tip. Remove it from the mold.
(247kcal)
Even Mr. Zubora never fails to make a pound cake that doesn't require the knack of just mixing and baking the ingredients! Rum raisins are easy to make in the microwave.
* When using a microwave oven, the standard is 500W. Please heat 0.8 times for 600W and 0.7 times for 700W. Also, there are differences depending on the model, so please heat while watching the situation.
..