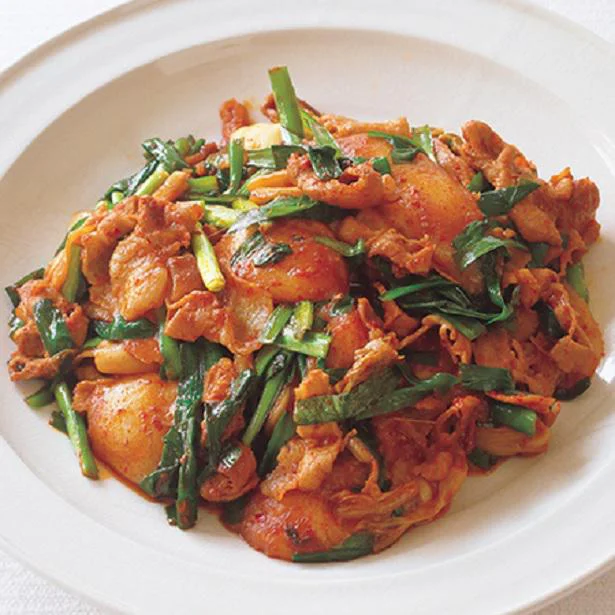 Mochi, do you still have it at home !? If you still have it, please try making "mochi pork kimchi". Spicy kimchi and mochi are more compatible than you can imagine! In addition, the taste and richness of pork roses and leeks are added, making it extremely delicious. It's a volume that can be used as a staple food, so when it's a hassle to make side dishes or you don't have time to cook rice! It is also recommended at any time. As an aside, Oko likes to add cheese for pizza as a finishing touch to make it more junk and eat it. Be careful not to overeat and drink as it goes horribly with beer.
Mochi pork kimchi
[Material](for 2 people)
3 glutinous meat, 150g sliced ​​pork rose, 1 leek, 150g white vegetable kimchi, combined seasoning (1 tablespoon of sake, 1 teaspoon of gochujang (or miso), 1 teaspoon of soy sauce), sesame oil, salt, pepper, soy sauce, sake,
[How to make]
1. Cut the mochi into 3 equal parts. Cut the leek into 4 cm lengths. Cut the pork into 3-4 equal pieces. If the kimchi is big, cut it easily.
2. Heat 2 teaspoons of sesame oil in a frying pan over medium heat and bake for 2 to 3 minutes side by side so that the rice cakes do not stick together. When it is browned, turn it upside down, bake it in the same way, and take it out.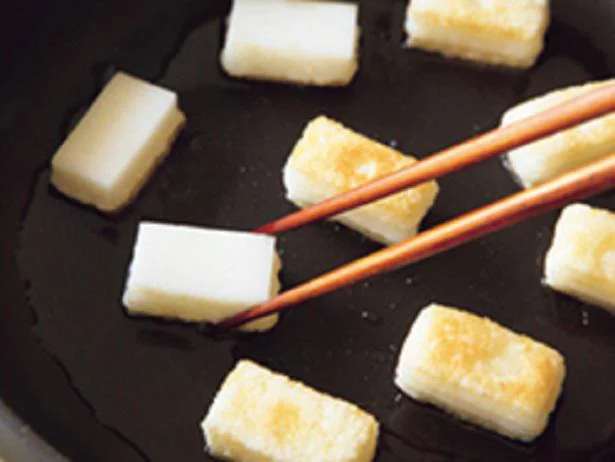 3. Spread the pork in a frying pan and fry until the color of the meat changes. Sprinkle a little salt and pepper. Add kimchi and mix, then add seasoning to season. Put the mochi back in, add the leek and fry quickly.
(564kcal, salt content 2.6g)
Sentence = O child
..