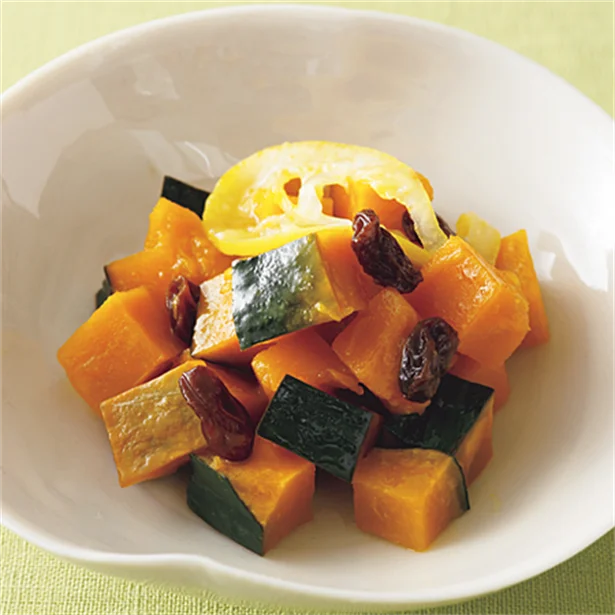 Pumpkin lemon glasse
Sweet potato raisin glace
Carrot salad
Banana and cucumber yogurt
Colored coleslaw
What kind of salad do you always make to accompany curry and pasta? If you want to look a little fashionable, such as uploading to SNS, it is convenient to have raisins on hand! Just add raisins to your usual dish and you'll be transformed into a deli style.
Pumpkin lemon glasse
[Materials for 2 people]
Pumpkin … 1/8 (about 150g), thin slices of lemon … 2 pieces, raisins … 1 tablespoon, lemon juice … 1 teaspoon, butter, sugar
[How to make]
1. Cut the pumpkin into 1.5 cm squares and put them in a heat-resistant bowl. Add lemon, raisins, lemon juice, 1 teaspoon butter and 1 tablespoon sugar and mix.
2. Cover with plastic wrap and heat in the microwave for about 3 minutes, then take out and steam for about 10 minutes with plastic wrap.
(119kcal for 1 person)
* In this recipe, the microwave oven is based on 500W. Please heat 0.8 times for 600W and 0.7 times for 700W. Also, there are differences depending on the model, so please heat while watching the situation.
A 5-minute recipe that can be made quickly using a microwave oven. It's easy, but it looks great!
..