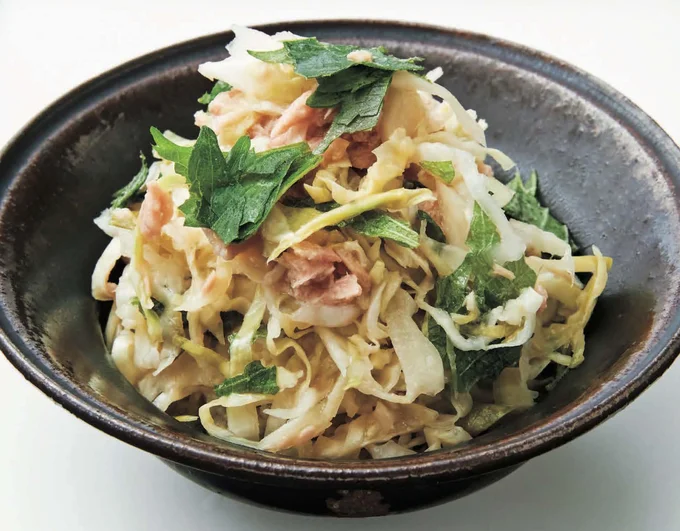 How to make whole sour cabbage
Vinegar cabbage and green perilla tuna salad
Marinated vinegar cabbage and apples
Vinegar cabbage and chikuwa bonito flakes
"Vinegar cabbage" is a mixture of shredded cabbage, vinegar, and mirin. If you keep eating, your stomach will be refreshed. It has a moderate acidity and goes well with other ingredients, so you won't get tired of eating it every day!
In the 5th installment of the "Because I Can Do It! Diet Recipe" series, I will introduce how to make basic vinegar cabbage and a super-easy arrangement using vinegar cabbage!
Let's make vinegar cabbage right away!
How to make whole sour cabbage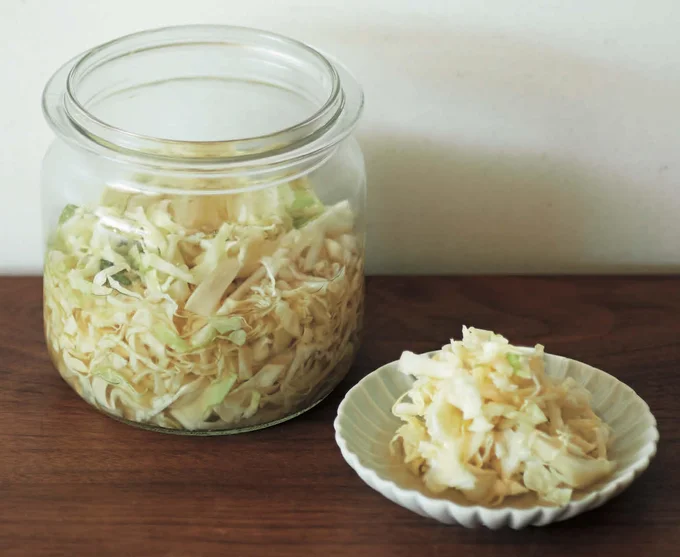 [Material / Easy to make]* Total amount 118kcal / salt 0g
・ Cabbage … 1/4 piece (approx. 300g)
・ Rice vinegar … 3/4 cup
・ Mirin … 1 tbsp
* Rice vinegar can be changed to black vinegar or apple cider vinegar.
* Here, we are using a storage container containing 500 to 600 ml.
* Store the vinegar cabbage in the refrigerator and eat it up in 3-4 days.
[How to make]
1. Shred the cabbage and put it in a heat-resistant storage container.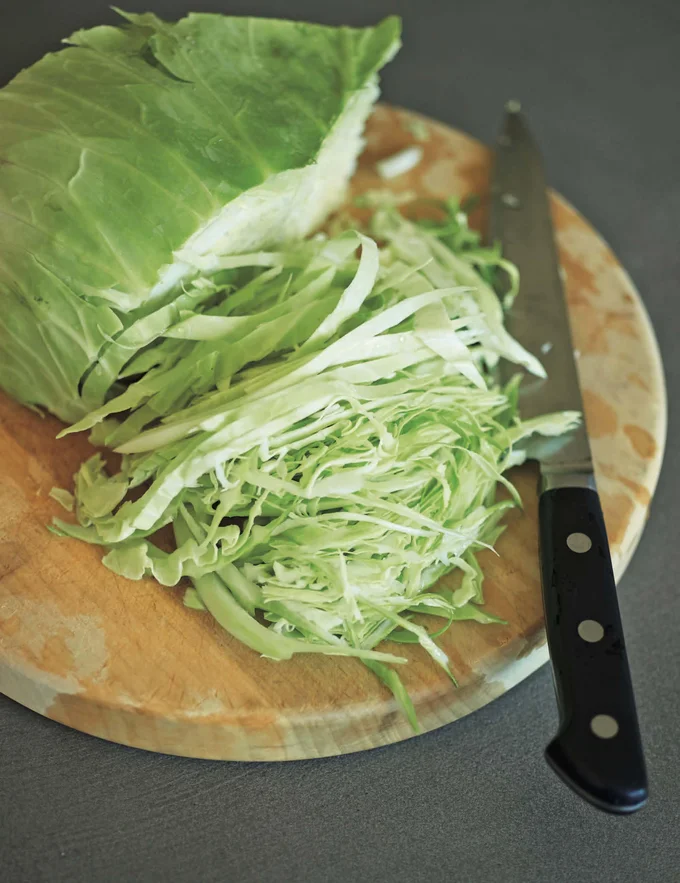 2. Put rice vinegar and mirin in a small pan and heat over medium heat to boil.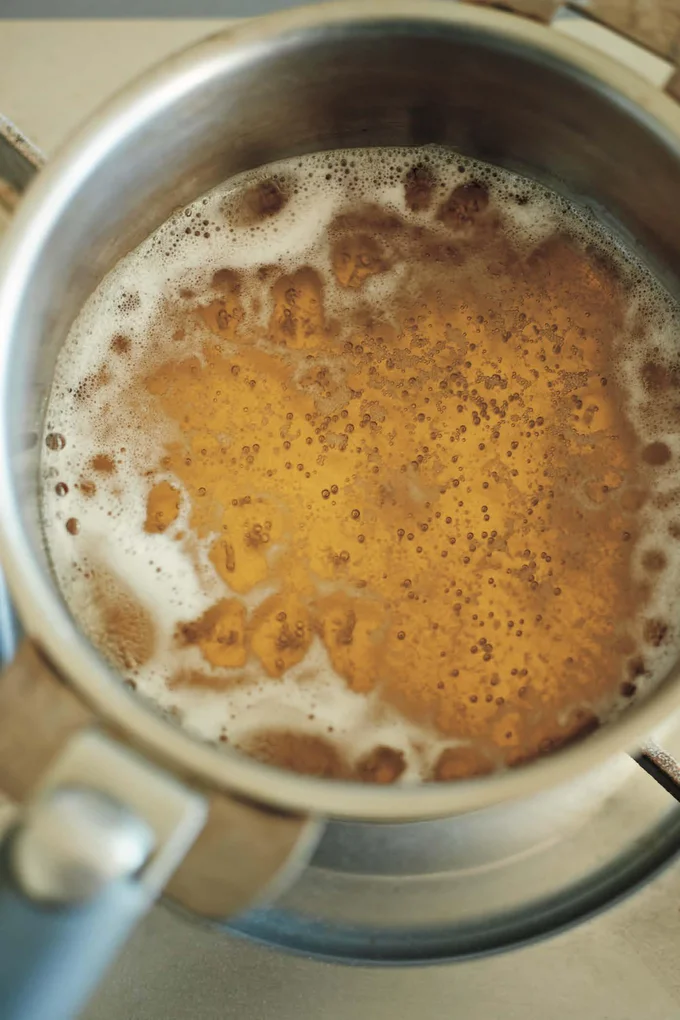 3. While 2 is hot, pour into 1 and mix. Mix it on the way and let it sit for about 30 minutes.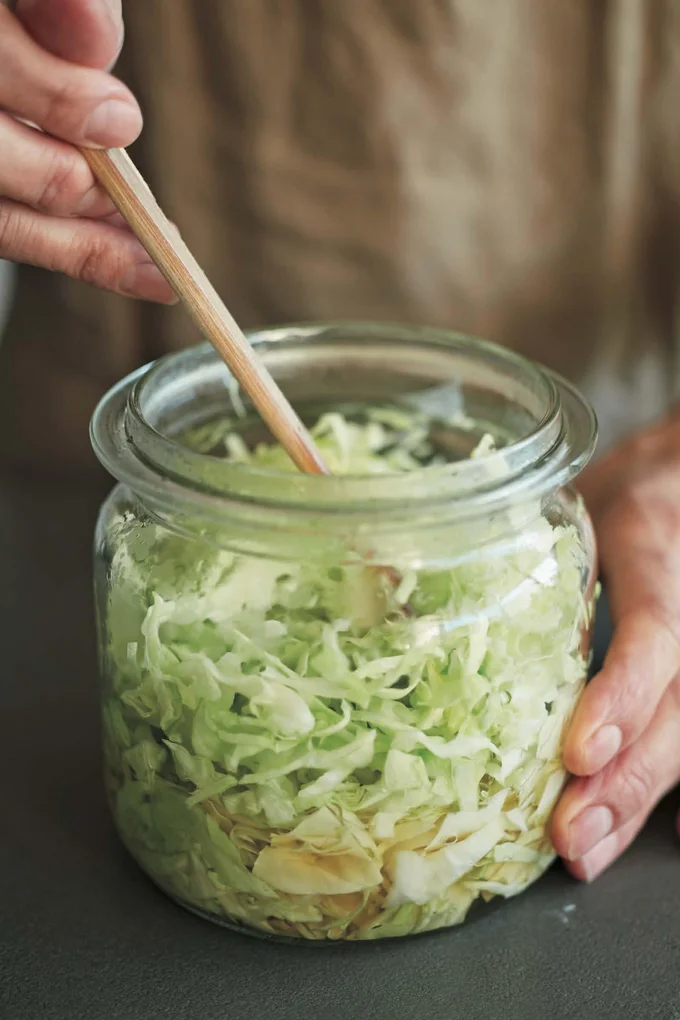 ..