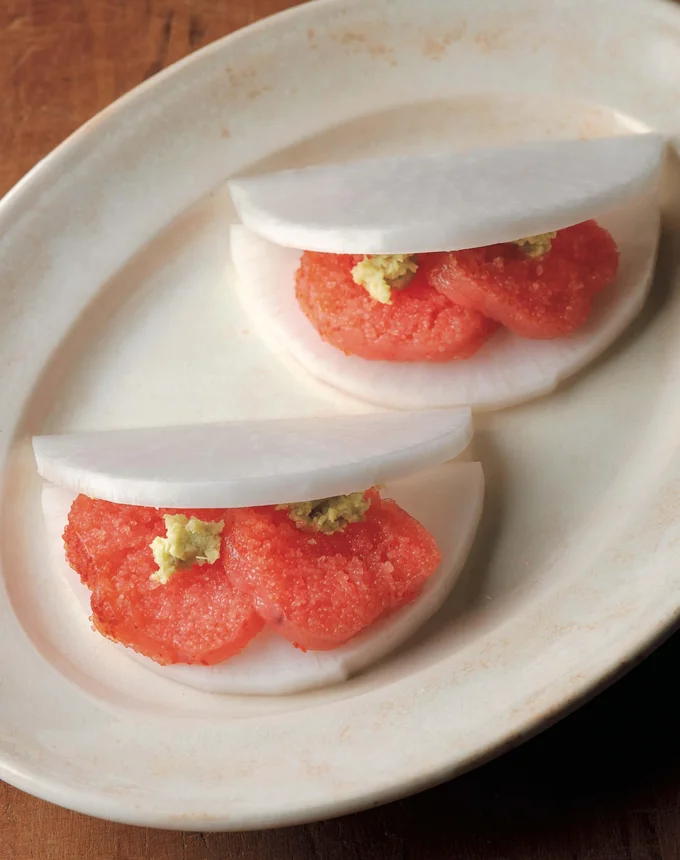 Apple cheese
Fried yuzu mayonnaise flavor
Garlic edamame
Takuan Nori Sandwich
Radish canapé
After a meal, it's time to enjoy a drink. I'm full, but I feel like something a little bit like a snack! In such a case, we recommend "Small Ate".
The 8th serialization of "Ouchi Izakaya Snack Recipe" is a small snack such as edamame and canapé that you can pick up after rice. It's easy, but it's delicious with just one twist!
* When using a microwave oven, the standard is 600W. Please heat 1.2 times for 500W and 0.9 times for 700W. Also, there are differences depending on the model, so please heat while watching the situation.
* * *
Apple cheese
The combination of sweet and spicy is a habit!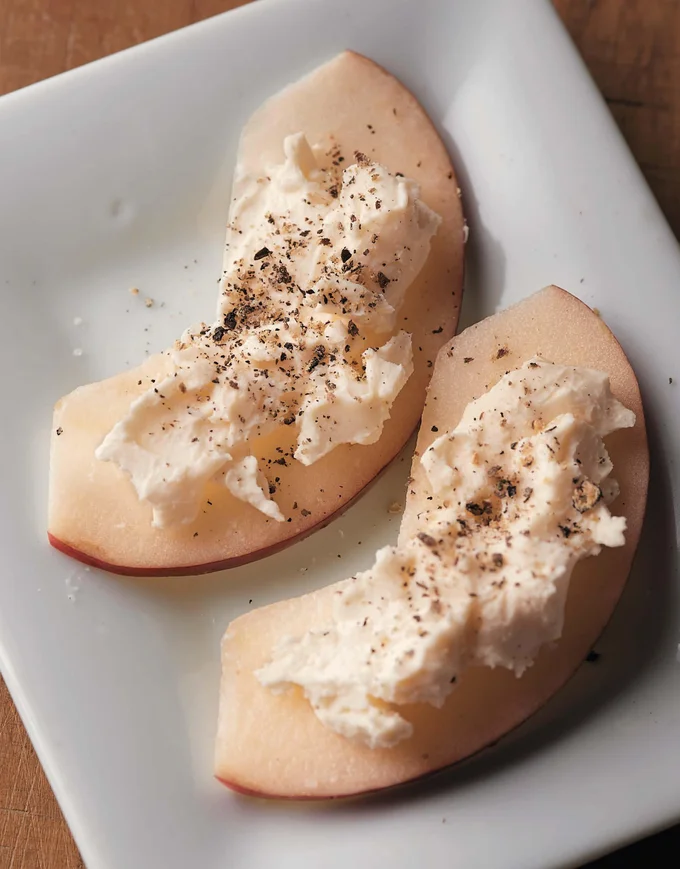 [Ingredients (for 2 people) and how to make]* 38kcal for 1 person / 0.3g salt
Cream cheese 15gKnead a little to make it soft.2 slices of apple comb (5mm width)Place the cream cheese in equal parts.Coarse black pepper and a little saltShake.
Fried yuzu mayonnaise flavor
Yuzu is tingling with the richness of mayo!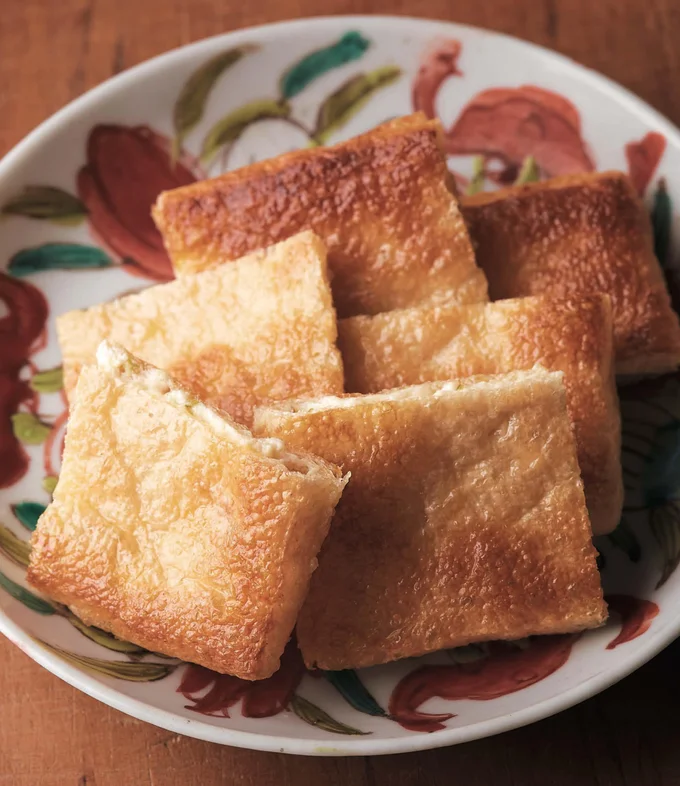 [Ingredients (for 2 people) and how to make]* 83kcal for 1 person / 0.5g salt
1 fried tofuCuts and opens three sides, leaving one long side. On one side,1/2 teaspoon of yuzukosho,1 tablespoon mayonnaiseSpread out in order, fold and close. Place aluminum foil on the saucer of the toaster oven, put the fried toaster on it, and bake for about 2 minutes until it is browned. Cut into 6 equal parts and serve in a bowl.
..