Recently, I think there are many people who have started to use "order" more than before.
It also supports producers and production areas affected by the corona disaster, and above all, the happiness of being able to get delicious food from all over the country at home.
If you enjoy the local taste, even if you can't go out to eat out or travel, it will be a little clearer!
Recently, I've been looking forward to taking a leisurely tour of gourmet sites after putting my child to sleep.
It's a time when I'm hungry. Every day I endure hunger while looking at images of delicious food.
Even though the photos are so hungry, there is an animation that can be said to be the "extreme of rice terrorism" where you can enjoy the charm of local gourmet in the video.that is"Saga rice animation at 23:00"is.
What is "Saga rice"?Be amazed by the many unknown local gourmet foods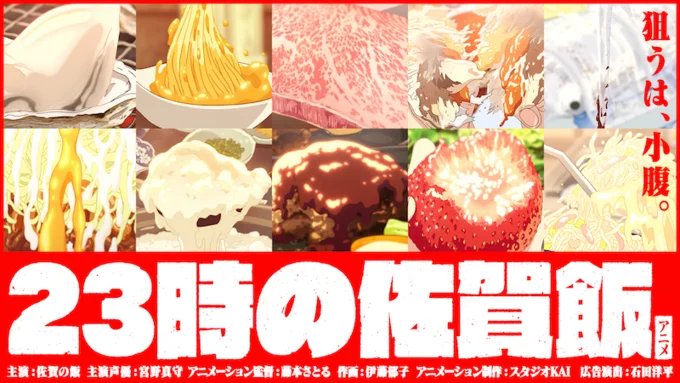 "23 o'clock Saga rice animation" is an ultra-short animation that introduces the deliciousness and charm of 10 ingredients that Saga Prefecture is proud of. It was released for 10 consecutive nights from 23:00 on February 15th.
One ingredient is picked up for each episode, and while the setting is that "only Saga's rice" will appear in all 10 episodes, the acting of popular voice actor Mamoru Miyano and realistic drawing combine to create a sizzle feeling!
It is inevitable that the small stomach at midnight will be shot.
However, many people don't know what "Saga rice" is like in the first place. Let me introduce some of the anime.
First,1st night "Takezaki oyster"..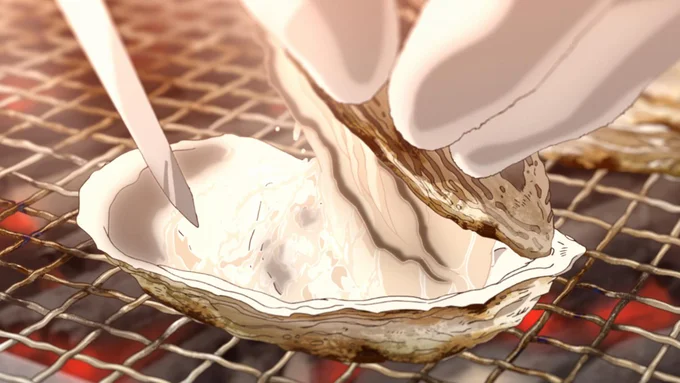 "Takezaki oysters" are grilled over charcoal in the winter tradition of "oyster huts" that originated in Tara Town, Saga Prefecture.Compared to general oysters, it has a strong sweetness and a rich taste.Because it has a small amount of water, it does not shrink easily even when baked, and it has a characteristic that you can enjoy a plump texture.
For seafood5th night "Yobuko's squid"Also pay attention to.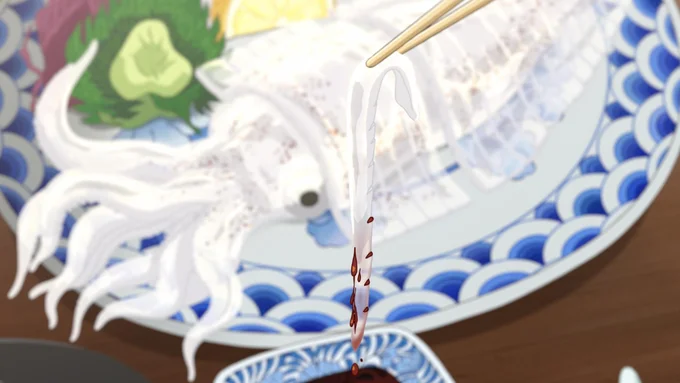 "Yobuko's squid" is scooped up from the cage just before cooking and immediately made live. The movement of the geso and the transparency that even the pattern on the plate can be seen through are proof of freshness!Excellent compatibility with sweet soy sauce unique to Kyushu.
What I definitely recommend to meat lovers is3rd night "Saga beef"..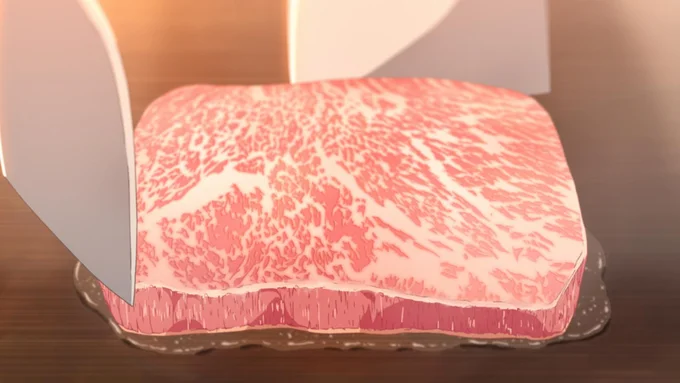 "Saga beef" is a domestic Japanese black beef that boasts top-class meat quality among many brands of beef.The finest meat with fine texture and superb beautyis. It is said that "medium rare" is the degree of roasting that allows you to enjoy the original taste of the ingredients and the tender meat quality.
And … I was personally interested6th night "Sicilian rice"..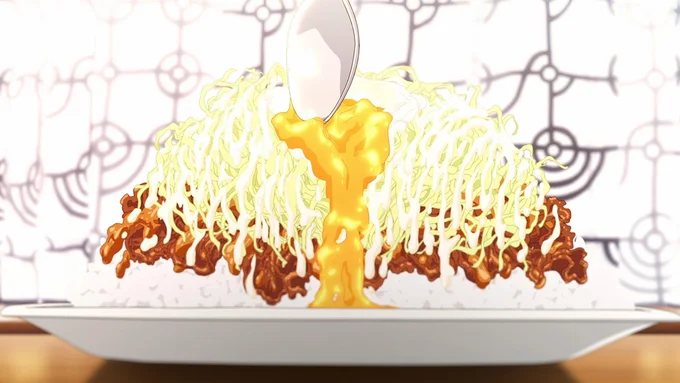 "Sicilian rice" is something that you are not familiar with, but it seems that it is a local gourmet of Saga's representative gutsuri type that began to spread around 1975...A dish of seasoned meat and raw vegetables layered on rice and topped with plenty of mayonnaiseSo, some stores are topped with hot spring eggs.
Inspired by the excellent catch phrase "calorie strata," I seriously thought at midnight, "Isn't it possible to reproduce what is in the refrigerator now?"
In addition, "Saga Ramen", a pork bone soup with the scent of Saga seaweed from the Ariake Sea and egg yolk, and "Ichigo-san", which is full of fruit juice selected from 15,000 stocks, etc.
There are so many variations of "Saga rice" that I have never known before.
The special anime site has content that explains in detail the appeal of each ingredient, and is linked to the ordering site and the contact information at the time of purchase.
Full surrender to "rice terrorism" at midnight! Why don't you order the taste of Saga?
Sentence = Azumi Saito
..