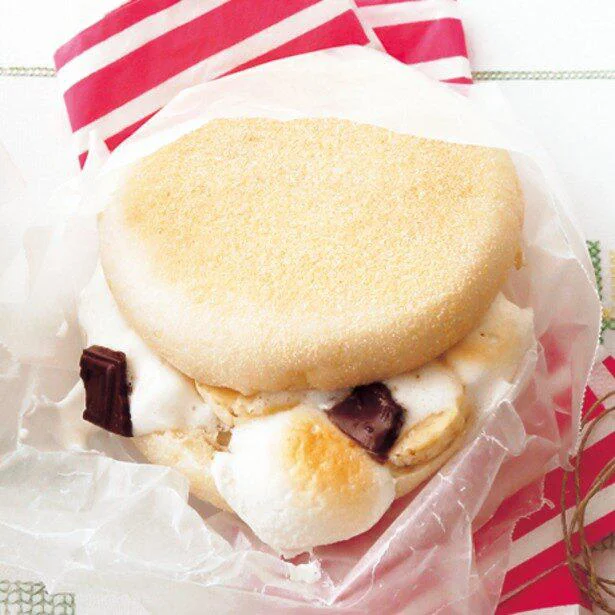 I don't want to get out of bed because it's cold! Every morning, Oko is engaged in a fierce battle against her weakness, but the other day she found a nice countermeasure. It's a delicious breakfast. Just having breakfast that makes you want to eat early, you can get out of bed quickly even in the freezing morning. But the one that takes time is NG. I'm busy in the morning. That's why the recipe that is currently supporting Oko's morning is "Marshmallow Banana Muffin". Simply put the ingredients in the muffin and bake in an oven toaster. A crispy and fragrant muffin, a fluffy marshmallow, and a banana and chocolate that have been sweetened by heating at the same time will start a happy morning. How about this weekend morning?
Marshmallow banana muffin
[Material](for 1 person)
1/3 banana, 20g chocolate bar, 2-3 marshmallows, 1 English muffin
[How to make]
1. Cut the English muffin in half. Cut the marshmallows into 2 to 3 equal parts and divide the chocolate bar into smaller bite-sized pieces. Cut the banana into 7 mm wide slices.
2. Place marshmallows, bananas and chocolate on a piece of English muffin.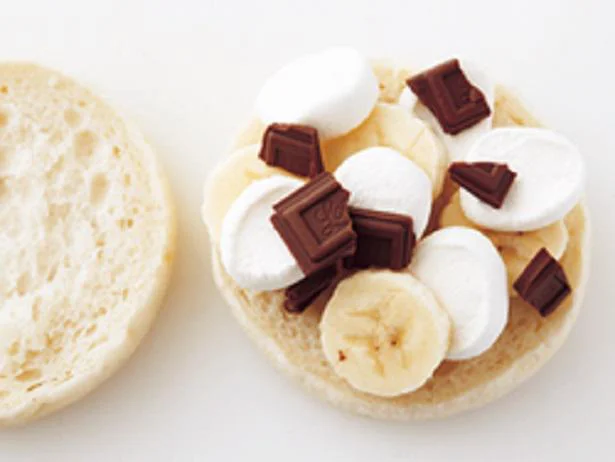 3. Place 2 and another slice on the top plate of the toaster oven and bake for about 2 minutes. When the marshmallows have melted, add another slice.
(316kcal, salt 0.8g, cooking time 5 minutes)
Sentence = O child
..