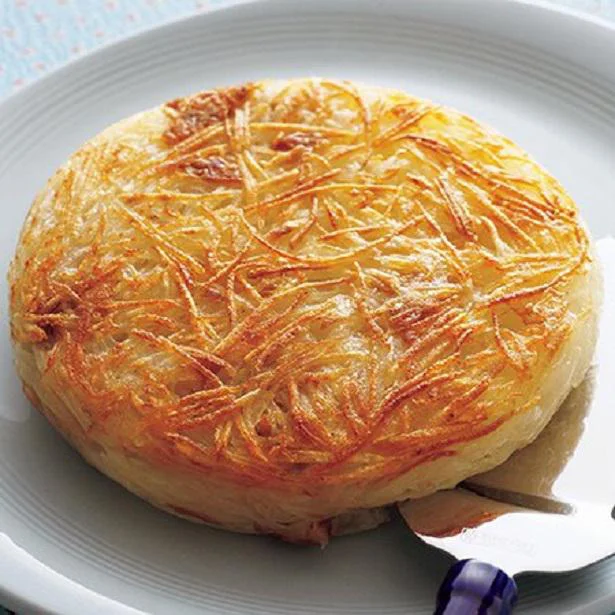 "Tuna potato galette" is a simple dish made by adding tuna to chopped potatoes and baking it in a frying pan. The dish, which is crispy on the outside and chewy on the inside, is perfect for when you are a little hungry or as a snack for children. The secret of the chewy texture is a small amount of potato starch. If you sprinkle it on the cut potatoes, it will be well organized and will be baked with a chewy texture.
Tuna potato galette
[Material](for 2-3 people)
3 potatoes, 1 small can of tuna (about 80g), potato starch, salt, salad oil
[How to make]
1. Cut the potatoes into small pieces and expose them to water.
2. Drain well and put in a bowl, add 1 and 1/2 tablespoons of potato starch and 1/3 teaspoon of salt and mix. Add the tuna together with the canned juice and mix roughly.
3. Heat 2 teaspoons of oil in a small frying pan, add 2 to it, lightly press it with a wooden spatula to shape it, and cover it.
4. Bake for about 5 minutes until the whole is clear, then turn it over and lightly press it in the same way as 3. Bake for about 4 minutes until browned.
(213kcal, salt content 1.0g)
Sentence = O child
..