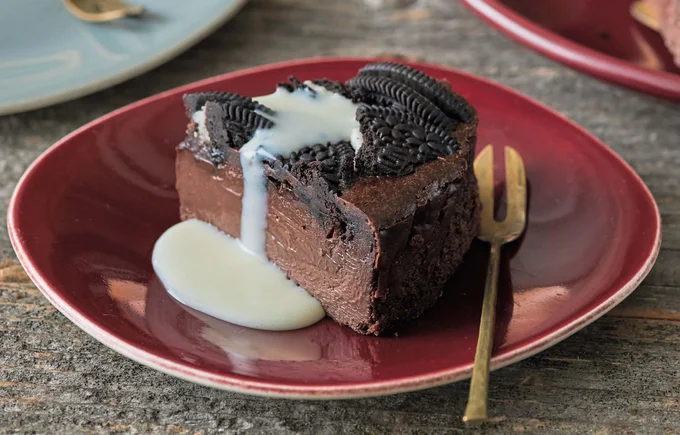 Toro-ri fondant chocolate
Zakuzaku cookie cocoa cheesecake
Home Valentine, where you can give the deliciousness of "freshly made". But elaborate chocolates and desserts seem to be difficult, and it's difficult to prepare the ingredients in the first place.
So, here are some recipes that even beginners can easily and will not fail with ingredients that you can buy as soon as you think of them!
The first serialization of "House Valentine Sweets" is fondant chocolate and cocoa cheesecake. It's easy, but it looks and tastes authentic!
* When using a microwave oven, the standard is 600W. Please heat 1.2 times for 500W and 0.9 times for 700W. Also, there are differences depending on the model, so please heat while watching the situation.
* * *
Toro-ri fondant chocolate
No flour required!You can enjoy the rich taste with a small amount of ingredients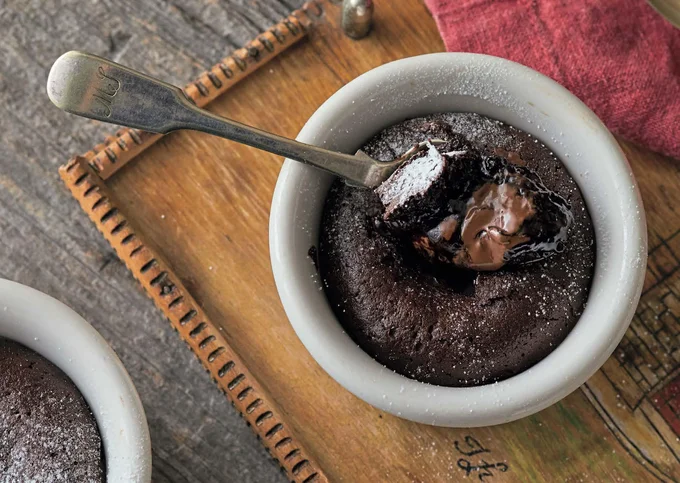 [Material: 4 cocottes with a diameter of about 7 x 3.5 cm in height]* 1 piece 325 kcal / salt 0.1 g
・ Chocolate bar (black) … 2 pieces (100g)
・ Butter (without salt) … 40g
・ Sugar … 50g
・ Cocoa … 20g
・ 2 eggs …
・ Salad oil … appropriate amount
・ Powdered sugar … appropriate amount
[Preparation]
・ Sift cocoa with a tea strainer.
・ Apply a thin layer of oil to the cocotte.
[How to make]
1. Divide the chocolate bar by the lines and set aside 8 slices. Put the rest in a heat-resistant bowl, add butter, heat in a microwave for about 50 seconds without wrapping, and mix with a whisk.
2. Add sugar and cocoa to the bowl of 1 and add the eggs and mix until smooth. Put it evenly in the cocotte and bury two slices of the chocolate bar in the center.
3. Bake in an oven preheated to 190 ° C for about 10 minutes, and remove when the surface is taut and fluffy. Sprinkle with powdered sugar after a few minutes and eat while hot.
* No failure with this!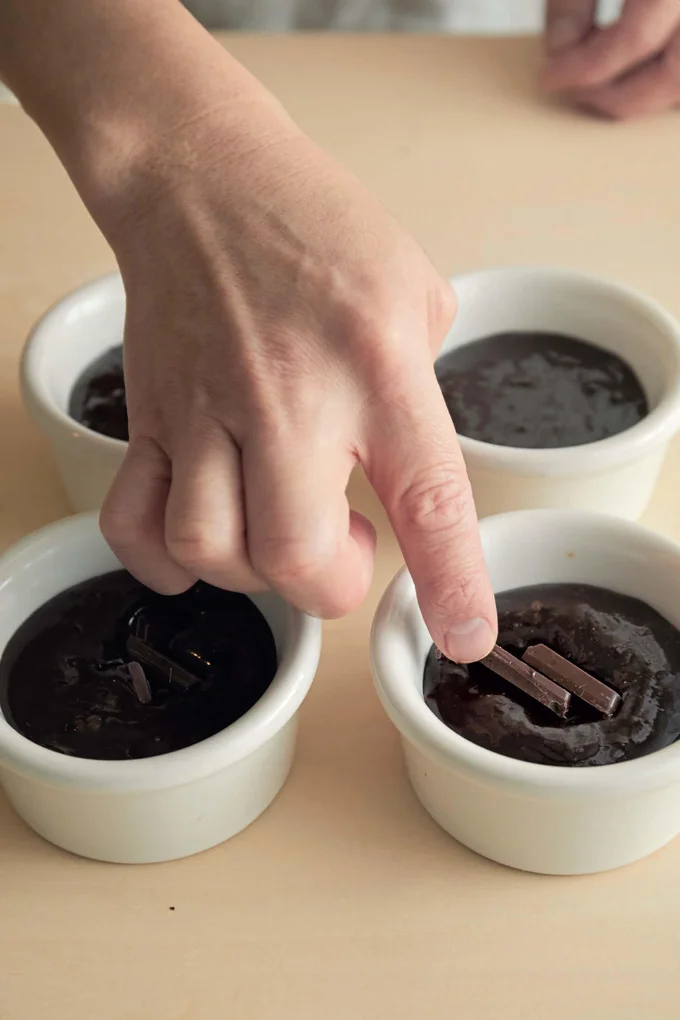 Even if it is cooked well, the embedded chocolate melts and you can enjoy the melty feeling.
..