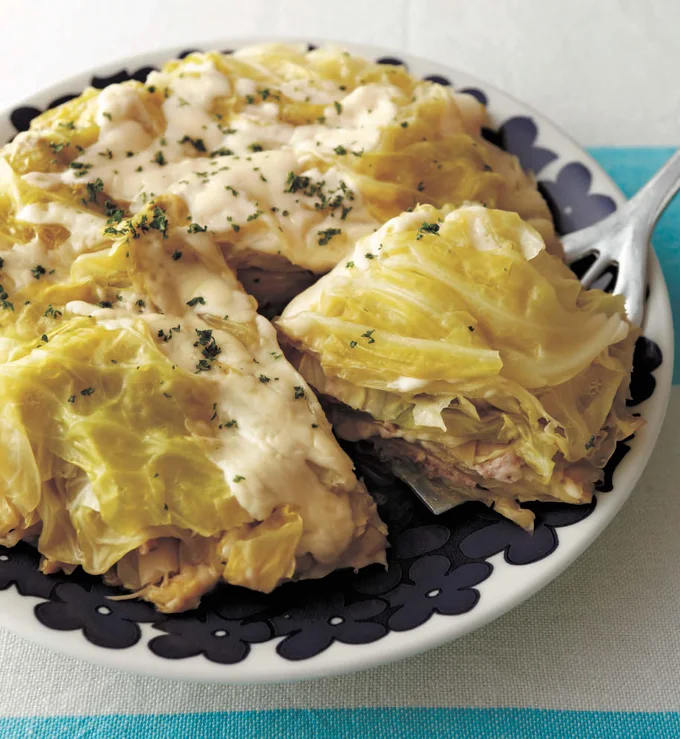 Easy Twice-cooked Meat
Layered cabbage rolls
On the day you buy a whole cabbage, you want to enjoy the deliciousness with the standard recipe anyway.
So, in the second installment of the "Cabbage Eating Recipe" series, we will introduce how to make the two popular items "Twice-cooked meat" and "Roll cabbage". It's a simple recipe that's worth remembering!
* * *
Easy Twice-cooked Meat
The sweetness of cabbage and the richness of pork fat go well with rice!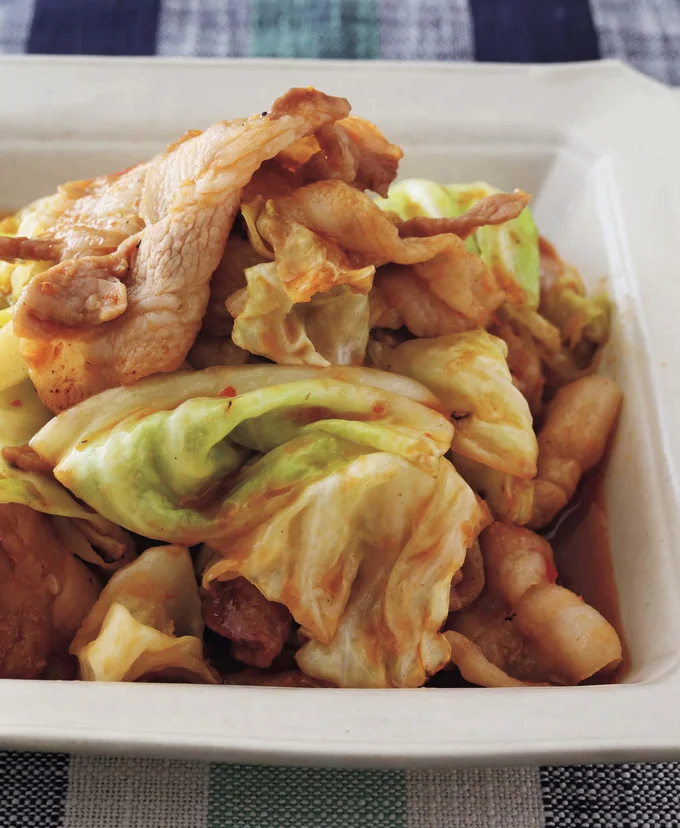 [Materials for 2 people]* 349kcal for 1 person / 2.3g salt
・ Cabbage … 1/4 piece (approx. 250g)
・ Sliced ​​pork … 150g
・ Chopped garlic … 1 piece
・ Chopped ginger … 1 piece
・ Doubanjiang … 1 teaspoon
・ Combined seasoning
∟Sake … 2 tbsp
∟ Sugar, miso, soy sauce, oyster sauce … 1 teaspoon each
·salt
・ Coarse black pepper
·Sesame oil
[How to make]
1. Cut the cabbage into large bite-sized pieces and soak in water for about 5 minutes. Cut the pork into 3 equal pieces and sprinkle with a little salt and pepper.
2. Heat a little sesame oil in a frying pan over low heat and fry the doubanjiang. Once the oil is familiar, add garlic and ginger and fry. When it smells, set it to medium heat, add pork and bake. When the color of the meat changes, bring it to the edge, add cabbage to the open space, lightly drain it, and fry it over high heat. Add seasoning and mix quickly.
POINT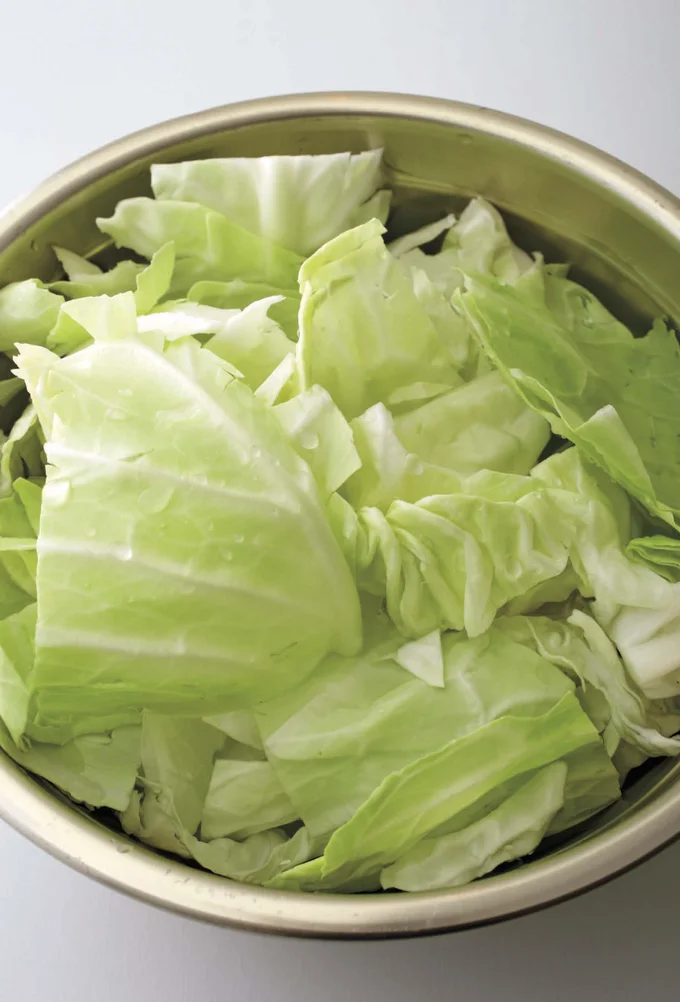 If the cabbage is exposed to water and then fried, it will have a nice texture.
..