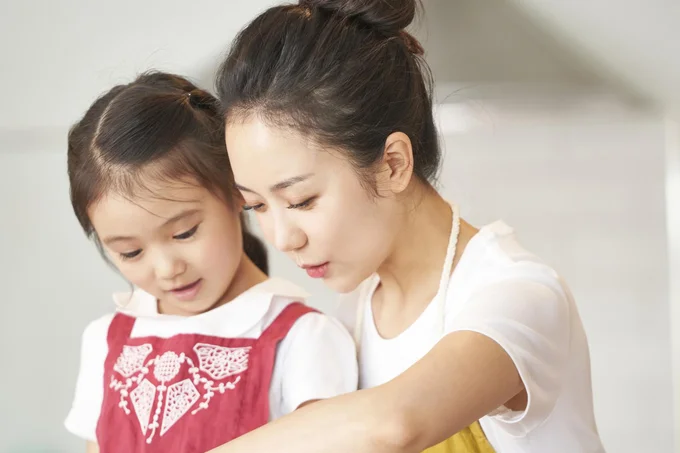 With the unseen corona wreck, my time at home is only increasing.
Even if I try to have a good time, I've exhausted everything I can think of, such as remote drinking, glamping in the garden, and parent-child cooking, and I'm out of material! !! … what a scream I can hear.
Therefore, I would like to propose "pizza making" that can be easily done using a commercially available pizza crust.
And it's not just pizza.
You won't know what it will taste like until you make it! ?? "Slot leave" creative pizza makingis!
Is the birth of a god recipe in slots?Make & post to win gifts
If you use a commercially available pizza crust, you can easily make delicious pizza. Just put the ingredients on it, so even small children can enjoy it together.
However, I'm a little worried about what kind of ingredients to put on.
Margherita, 4 kinds of cheese, mayo corn, seafood … If you use popular ingredients, it will surely be delicious. However, I get tired of the same thing all the time, and since I make it at home, I feel like adventuring a little, right?
Then, let's decide on the slot!That's because Marudai Foods, which sells pizza crust, has opened."PIZZA RECIPE SLOT"is.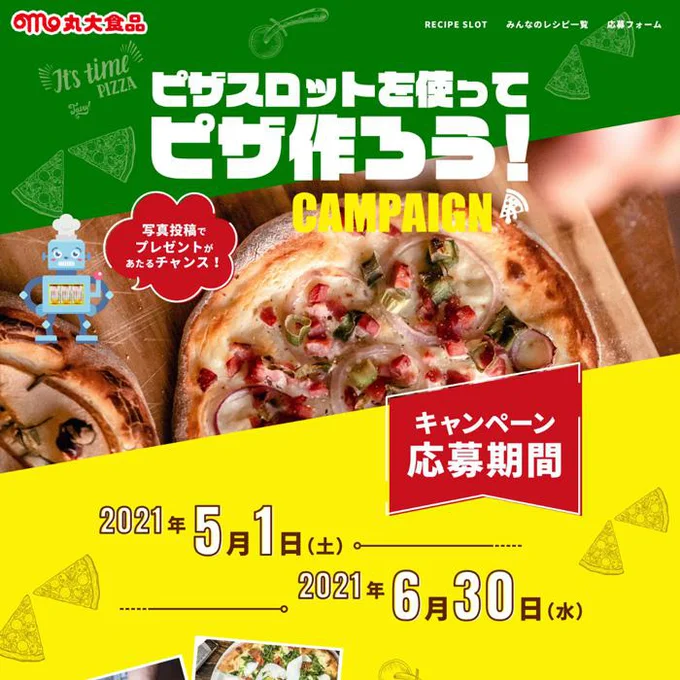 It's very easy to do and you can enjoy it like a game.
First, access the site. When you turn the slot in the tummy of the chef robot "Crust-kun" …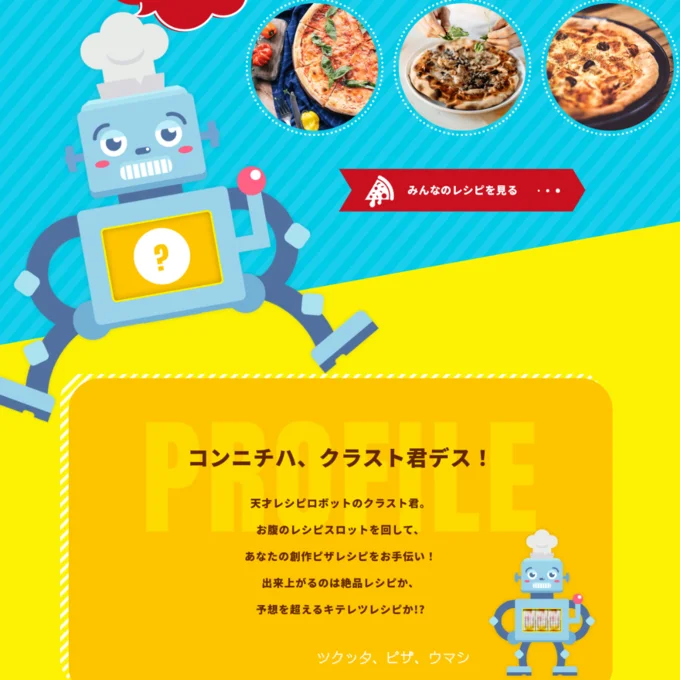 The sauce and 3 kinds of ingredients have been decided …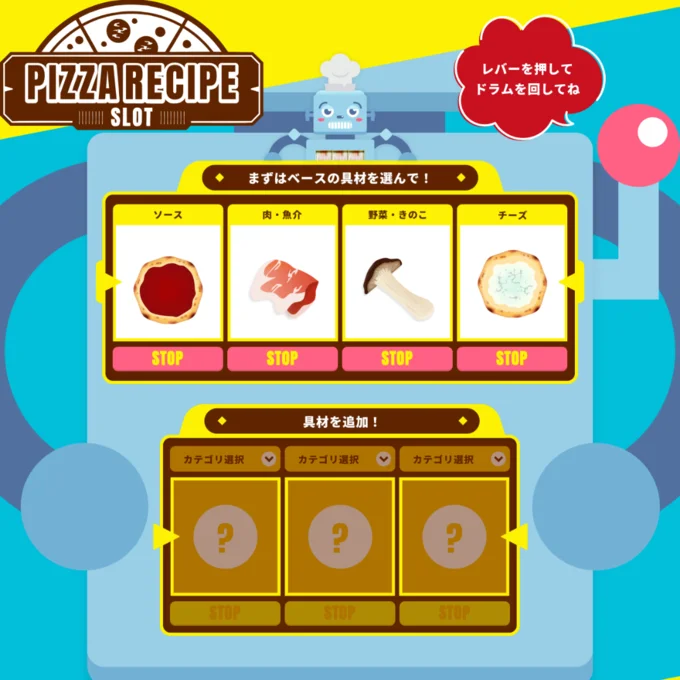 An original pizza recipe is born. This is … what kind of taste! ??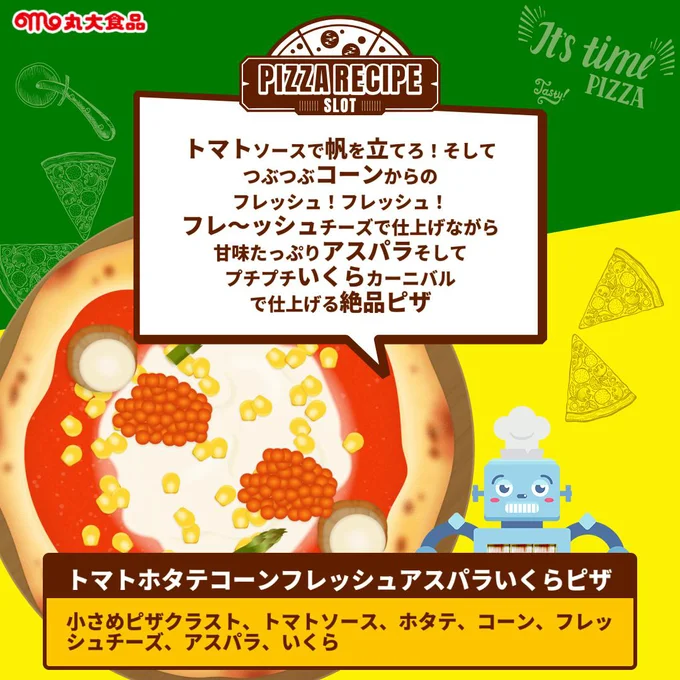 The combination of ingredients is infinite.
"Genovese / potato / salami / asparagus"In some cases, it may be a combination that looks delicious."Carbonara / Natto / Lotus root / Squid"What a suspicious recipe may end up exploding … I'm thrilled to see what happens.
Once you've decided on a recipe, prepare the pizza dough and ingredients and try making it. The combination that makes you think "This is a little … sweat" is surprisingly delicious, and there is no doubt that it will be exciting.
If you take a picture of the finished pizza and post and apply from the site, you will also have a chance to win a luxurious gift (such as "Balmuda Toaster" or "Nintendo Switch lite") by lottery!
The application period for the campaign is until June 30th.Apply for your favorite creative pizza.
You can see the posted recipes in "Minna no Recipes", so you can pick up delicious recipes from other people's recipes and make them, or arrange them freely to make your own original pizza. Is also good.
The recipes created in the slots also come with fun catchphrases, so you can enjoy sharing them on SNS as they are and getting excited with everyone.
This campaign is fun, delicious, and also aimed at presents. Please try it!
Sentence = Azumi Saito
..