Grilled crispy cheese
Fried pizza
Grilled camembert dip
Camembert glue fly
Grilled taro with double cheese
Speaking of what goes well with sake … cheese! Both crispy and crunchy and melty are irresistibly delicious, aren't they?
The sixth installment of the "House Izakaya Snacks Recipe" series is cheese snacks. We have the best appetizers for beer, wine, and sake!
* * *
Grilled crispy cheese
Add sesame seeds and green laver to the chewy cheese to enhance the flavor!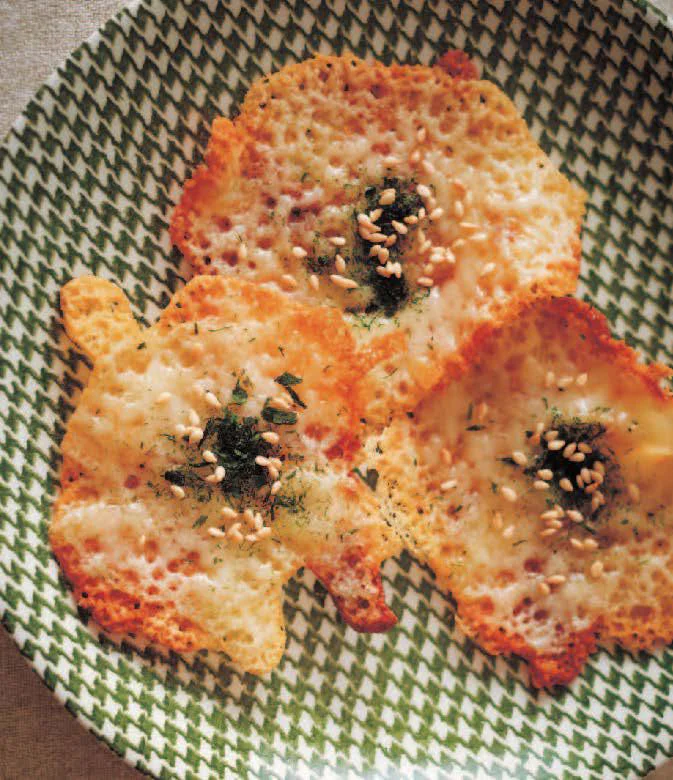 [Materials for 2 people]* 112kcal for 1 person / 0.9g salt
・ Pizza cheese … 60g
・ Green laver, white sesame seeds … 1 teaspoon each
[How to make]
1. Divide the cheese into 6 equal parts and place them in a frying pan at intervals to make them round.
2. Put on medium heat, reduce to low heat when it melts, and bake while pressing the oil that comes out with a paper towel. When the edges are brown, remove it and sprinkle green laver and sesame seeds in equal parts.
Fried pizza
The fried tofu transforms into a crispy pizza dough!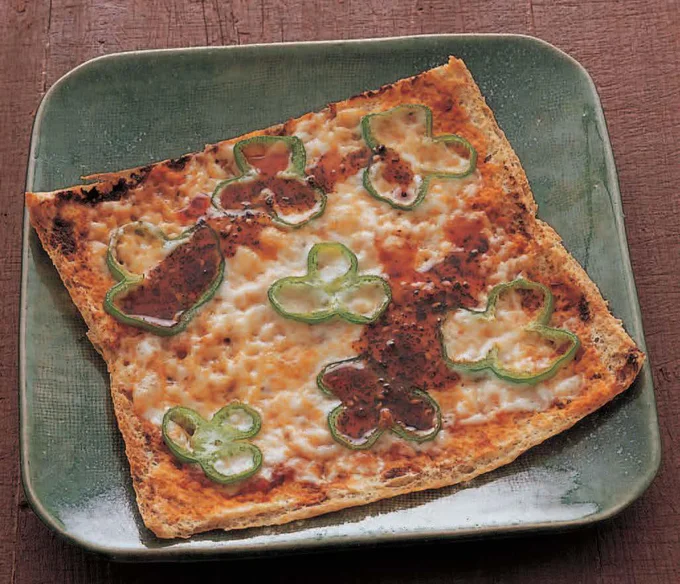 [Materials for 2 people]* 100kcal for 1 person / 0.4g salt
・ Pizza cheese … 3 tbsp
・ Fried tofu … 1 sheet
・ Peppers … 1/2 horizontal
・ Tomato sauce (commercially available) … 2 tbsp
[How to make]
1. Cut the peppers into thin slices. For fried tofu, cut 3 sides, leaving one long side, and open.
2. Spread aluminum foil on the saucer of the toaster oven and place it with the inside of the fried toaster in 1 facing up. Sprinkle with tomato sauce, sprinkle with cheese and peppers, and bake for 3-5 minutes until browned.
3. Place in a bowl and sprinkle with chili oil if you like.
..