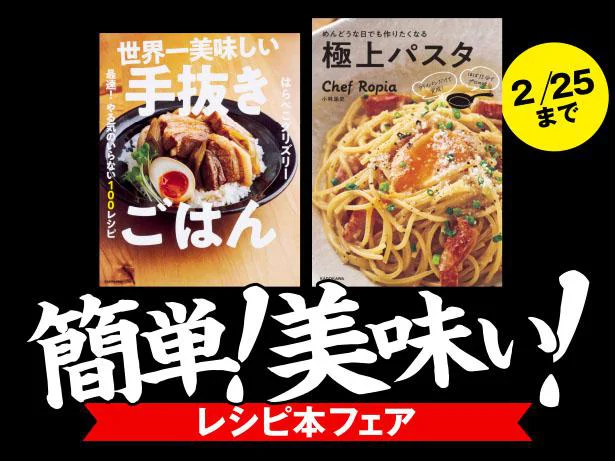 "I want to eat delicious rice, but it's a little troublesome to make …"
"Again, this menu? Everyday rice is a little rut …"
Now that we have more home-cooked rice, let's increase our repertoire!
The "Easy! Delicious! Recipe Book Fair", a collection of recipe books that make it easy to make exquisite rice, is being held at the e-book store from February 12th.
Volume side dishes that are popular with children, easy recipes that can be easily made even after getting tired from working from home, and recipes that make it a little easier to think about daily menus.
This is your chance to make a recipe book with your family and partners, make a special dish as a reward for yourself, and buy a recipe book that will make your time at home fun and enjoyable.
E-books can be easily viewed on your smartphone or tablet at any time you like, so you can quickly check recipes even between busy dishes.
Check out the fairs at the e-book stores below to find your favorite recipes!
[Recommended book pickup! ]
■ Even if you are tired, you can do it!
"The fastest and most delicious cut-out rice in the world! 100 unmotivated recipes "
Written by: Harapeko Grizzly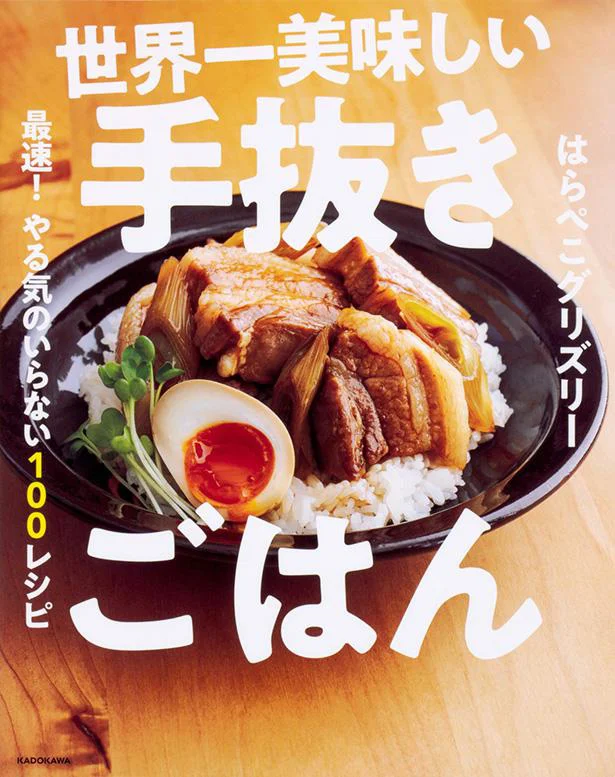 It's a simple but delicious recipe for us who are busy with 100 delicious dishes.
Harapeko Grizzly's long-awaited second work, "How to make the most delicious boiled egg in the world" became a bestseller with over 300,000 copies.
I don't want to be bothered, but I want to eat delicious food.
I will fulfill this desire.
Winner of the 6th Cooking Recipe Book Award Grand Prize!
■ Very popular on YouTube! Impressive pasta with the minimum process of Chef Ropia
"Completed with just a frying pan! Professional taste in almost 15 minutes! The finest pasta you'll want to make even on troublesome days "
Written by Satoshi Kobayashi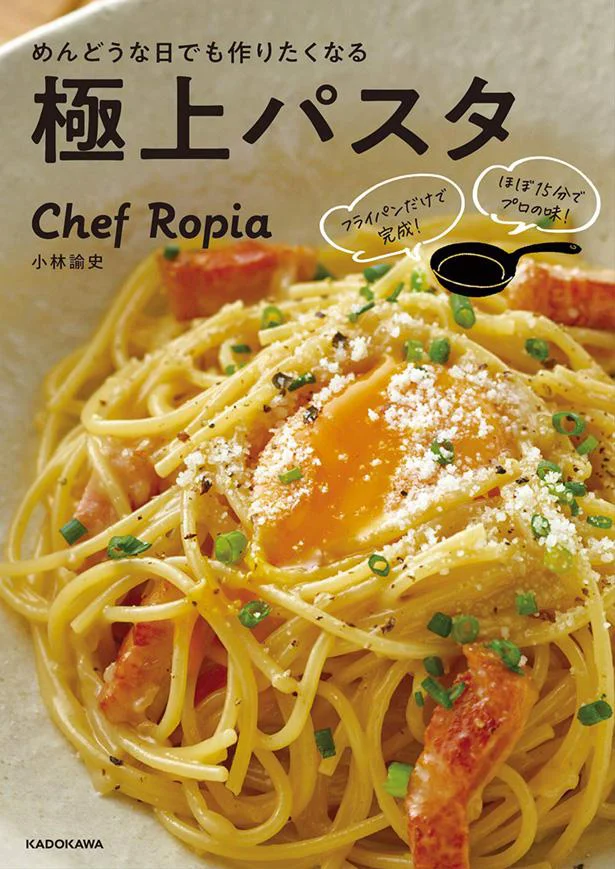 A very popular chef with overwhelming popularity, with over 476,000 YouTube channel subscribers (as of January 2021).
The secret of popularity is the number of recipes made in a simple and unpretentious process.
This book introduces recipes for "one-pan pasta" made with one frying pan, which is not the royal road to make, by sauce. There are also first public recipes that are not introduced in the video.
Only ingredients that are easily available, including canned foods, are used! An easy-to-understand explanation of the process, such as how to season with salt that brings out the original taste of the ingredients.
■ Easy and delicious recipes that you can easily make even if you are busy or tired!
"MOAI's KITCHEN # OL work is delicious that you can do without trying hard! Immediate recipe "
Written by: Kasumi Moai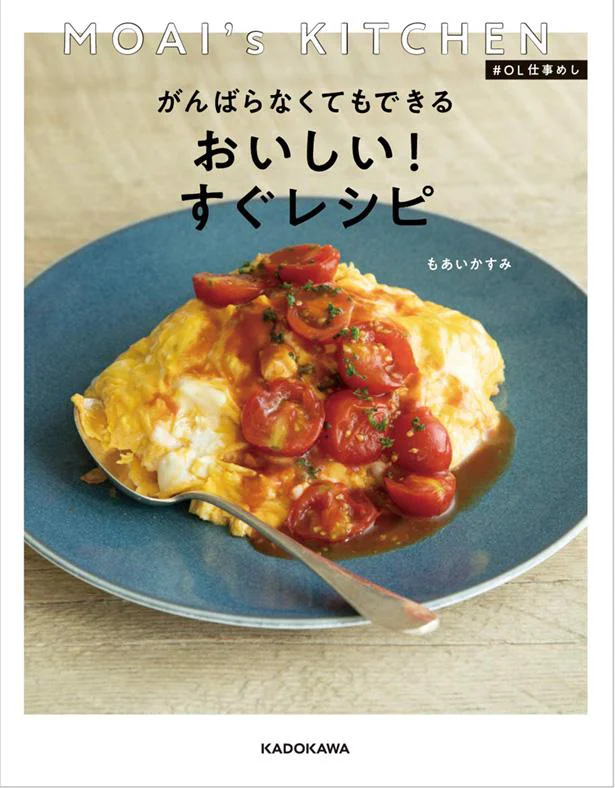 MOAI's KITCHEN is also Aikasumi's first recipe book, which is popular for recipe videos that can be made quickly on Instagram.
Lentin anything! Recipes that can be made without using fire, recipes that can be properly nourished with one plate without increasing the amount of vegetables and making side dishes, hot pots, soups, excellent simple snacks, easy to eat when you are tired Up to horse sweets.
It is full of easy-to-use home-cooked rice that people who are busy every day or who want to start self-catering can make.
■ It's a little easier to think about today's menu.
"Making 365 days, easy every day, delicious every day. 』
Written by: macaroni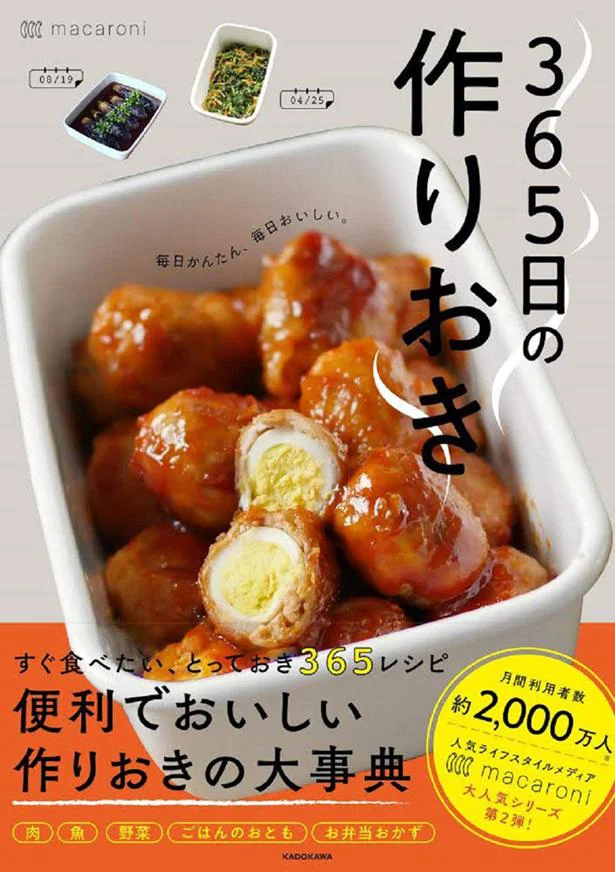 "I want to eat delicious side dishes without hassle!"
"I wish I could make side dishes without making them …"
"I want to make it easy, delicious and nutritious!"
We have created a dictionary of pre-made recipes that will solve everything!
Introducing recipes for 365 days a year.
There is also a little knowledge such as "Cooking HACK" which is useful for cooking and other dishes.
■ Easy! delicious!Recipe book fair
Period: February 12, 2021 (Friday) -February 25, 2021 (Thursday)
* The fair period may vary depending on the e-bookstore.
[Let's Love News Editorial Department / PR]
..