When it was just launched, Bugs 4w met many doubts of users when standing in front of the big shadow of SJRC F11 with features that were superior to those of other flycams at the same price. However, the MJX did not disappoint Flycam players, Bugs 4w deserved to be one of the most expensive rice-jet aircraft today. So what are the highlights of Bugs 4w that make users so excited?
Smart design and many improvements
Produced by MJX – one of the familiar and reputable names in Flycam industry. Bugs lines like Bugs 2, Bugs 3, Bugs 5 all have quite similar designs and are typical for MJX flycams. The body is made entirely of glossy plastic, sturdy and the wings cannot be folded but not too big, easy to get into the suitcase on the move.
Unlike the old lines, Bugs 4W is flycam with major improvements in design, a step forward of MJX, marking the company "catching up" with the compact flycam trend. No longer a monolithic design like before, Bugs 4W has a four-wing fold-down design that makes this model much smaller and smaller than its predecessors. This is considered a modern trend that most firms are following.
However, Bugs 4W still retains the basic characteristics of MJX as the whole body is made of plastic but the structure is extremely firm, the joints are processed very subtly and do not cause the phenomenon to deviate. joints when opening and closing wings. MJX has never disappointed users.
Brushless motor with large capacity, Battery with great flight time.
Like most unmanned aircraft models, the Bugs 4W still owns a powerful brushless motor, minimizing damage when used. The aircraft can carry a weight of up to 230g – the weight of a small cruise camera, this flycam is also capable of resisting the effects of high winds.
Bugs 4W is equipped with 7.6V Smart Lipo Battery for up to 22 minutes of flight time, which is a relatively long flight time compared to the same flycam models. MJX at the same time equips its massive flycam line with a new charging dock that allows users to charge 2 batteries at the same time, which is very convenient.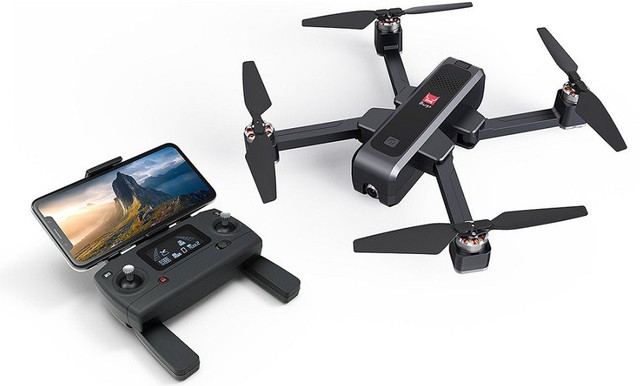 Built-in 2K camera for high sharpness
The feature for users to wait for Bugs 4W is an 8 mega pixels camera capable of recording Full HD 2k videos at 30 frames per second. For the first time, on a mid-sized flycam, there is such a camera that has sharp shooting capabilities, which is probably the highlight that makes users excited about using this flycam line.
The Bugs 4W camera is equipped with an additional 1-axis anti-vibration gimbal, which is not really as helpful as the 2 or 3-axis anti-shake but also minimizes the vibration during recording. This camera also has the ability to rotate the angle of 90 degrees to make the recorded frame more extensive and has more options on the angle of rotation.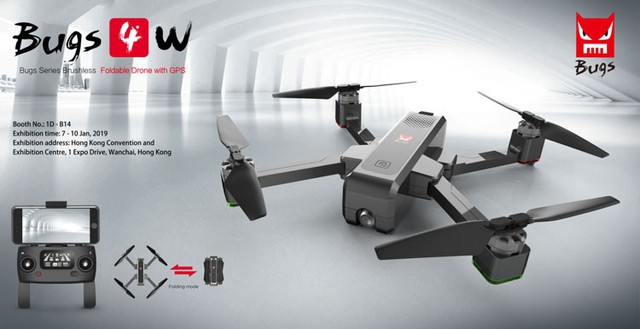 Integrated abdominal sensor recognizes the surface
The aircraft are often integrated with an optical sensor system but Bugs 4W has an additional sensor in the abdomen that allows flycam to identify the rugged surface, avoiding unnecessary impacts when flying at range low in places with many people, many trees or high-rise buildings. This is considered a great improvement suitable for new drivers to avoid unnecessary "accidents".
The control handle is equipped with an OLED display that allows you to display a number of basic parameters for users to easily control the aircraft.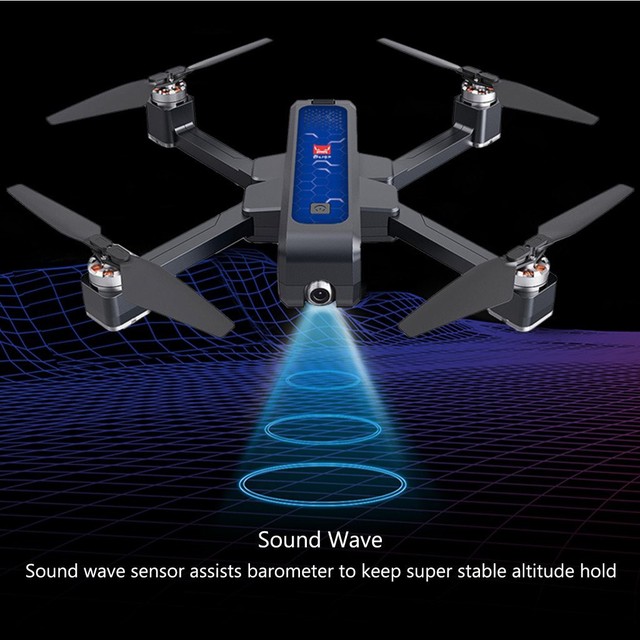 Flying subject features improvements
As with most Flycam flight modes, Bugs 4W has a round-trip mode of 1 point, fly by pre-set route and a fly-by-mode mode, but it is a special feature that users can decide on. Get the distance of the aircraft with the subject to get the film with the right intention of the cameraman.
In addition, this model also has the ability to transmit real time images to 800cm via 5G waves and the ability to fly far away is remarkable.
It is not difficult to understand why Bugs 4W is expected so it can be said that an improved flycam with features that only high-end flycams have. Believing that this flycam will be the favorite flycam in the second half of 2019. Now available at Jola.vn.
Electronic store Jola.vn
Website: https://jola.vn/
Store address:
– Head office 1: 50/56 Le Thi Hong, P17, Go Vap District Ho Chi Minh City
– Head Office 2: 25 Nguyen Thien Thuat, P2, Q3 Ho Chi Minh City
Hotline:
– Viettel: 0383,980,923
– Viettel: 0389.879.380
– Mobile: 0767.025.905
Email: sale.jola.vn@gmail.com