Like Photoshop, the error of not typing Vietnamese in Corel is a problem that many CorelDRAW users encounter. Although not too complicated, but if you do not know how to fix it, it will cause a lot of frustration when doing the design. And to stop typing Vietnamese error in Corel, the following guide will show you a simple and effective way.

Related posts
Fix errors when opening DWG files in CorelDRAW
Get familiar with the Pick Tool in CorelDraw
How to edit SVG files in CorelDRAW
Create 3D logo using CorelDraw X6
Link download CorelDRAW Graphics Suite 2020
Recently, graphic software users have sent many questions about ElectrodealPro, one of which is a question. error cannot type Vietnamese in Corel when using CorelDraw to write Vietnamese words for printing or design. Whether you have turned on Unikey and turned it off many times or restarted the computer, there is still an error that can't type Vietnamese in Corel.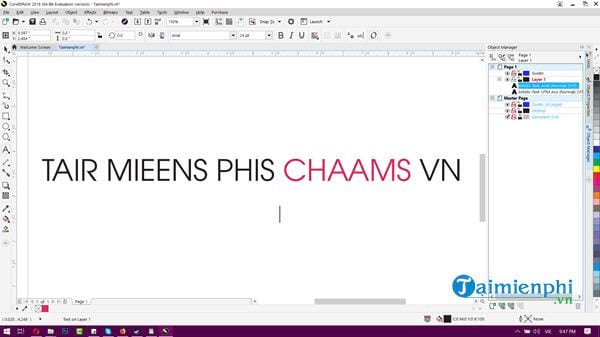 Through research, ElectrodealPro realized that the error of not typing Vietnamese in Corel not only occurs for this graphic design software, but it is also very common with other software and this is also quite common Photoshop error that similar users have. To help users fix Photoshop errors as well as errors that cannot type Vietnamese in Corel, readers simply follow the following simple instructions will fix the problem.
Instructions for fixing errors that cannot type Vietnamese in Corel
Step 1: For errors that cannot type Vietnamese in Corel first if you check if Unikey is enabled, look for it in the bar Taskbar, double click to open the interface of Unikey.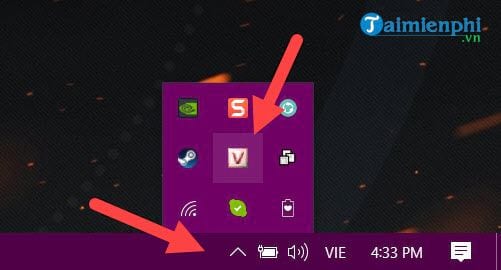 Step 2: Next, please confirm that it is correct Unicode standard and input method is Telex or not. This is a popular charset, of course, not completely applicable to all Vietnamese fonts like VNI. With VNi we will use VNI Windows to be able to type Vietnamese.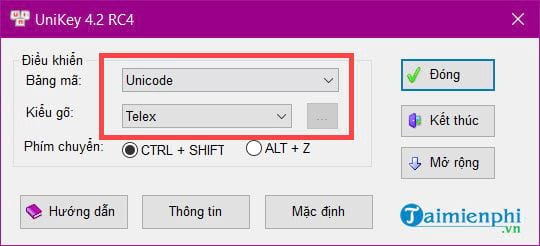 Step 3: Next step please Right click on the TaskBar and choose Task manager to open this tool.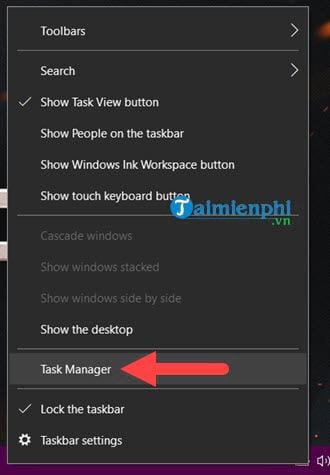 Step 4: Here we completely exit Unikey by clicking Unikey and choose End Task.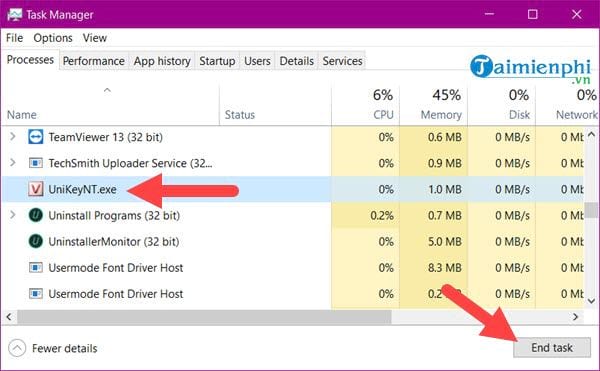 Step 5: The next step in the process of failing to type Vietnamese in Corel is to reopen Unikey with mode Run as administrator.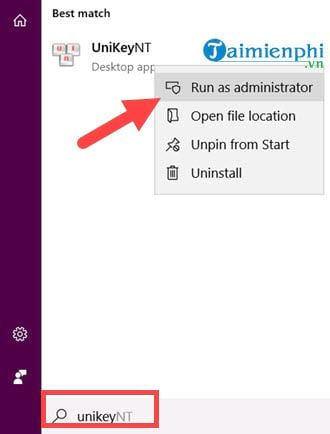 Confirm yes from the system when allowing an application, certain software wants to open with the highest Administrator rights on the computer.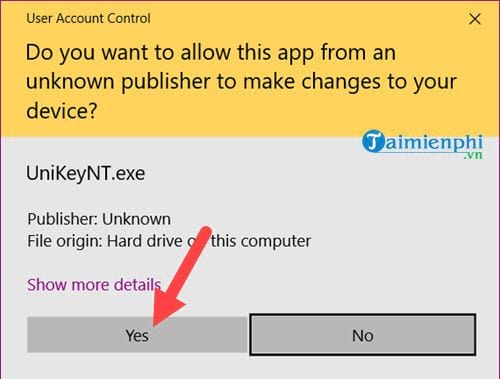 After that, go to CorelDraw and try again to see if the error of not typing Vietnamese in Corel has completely ended or not.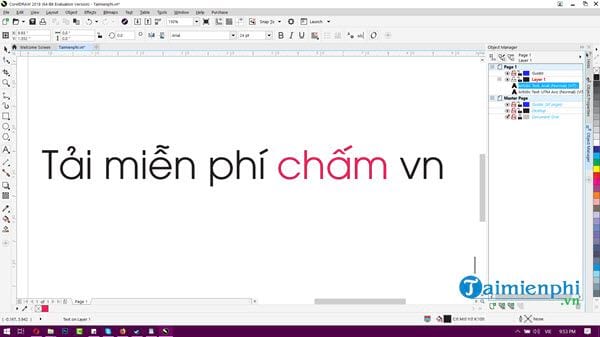 VNI font users note that in order to be able to type Vietnamese in Photoshop or CorelDraw, we must convert charset from Unicode to VNI Windows before that.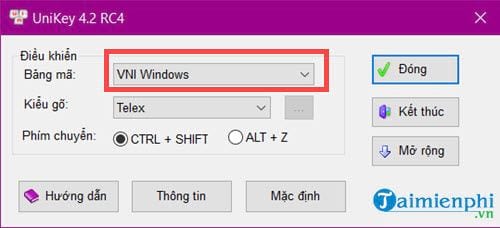 Above is the guide on how to not type Vietnamese error in Corel for those who are experiencing similar errors with Vietnamese typing tools, typically Unikey in this article. You can apply the same way as in the article on the software where you get the same error as the error can not type Vietnamese in Corel.
https://thuthuat.taimienphi.vn/sua-loi-khong-go-duoc-tieng-viet-trong-corel-36230n.aspx
Also, CorelDraw users know that this graphics software is versatile, but with it there are too many CorelDraw keyboard shortcuts in contrast to Photoshop. To better support CorelDraw users, the Corel keyboard shortcuts The following is a repository of references not to be missed if you want to master this tool.
.