One thing is for sure that the Galaxy A32 5G will not forever be Samsung's cheapest 5G smartphone, but it will be the cheapest for now. In addition to its low price, what else is interesting about this handset? Let's review the first impressions of Galaxy A32 5G through this article.
See also: Not Galaxy A32 5G, Galaxy A22 5G will be Samsung's cheapest 5G smartphone next year, with a price of just over 4 million VND
How much does the Galaxy A32 5G cost?
The phone will be officially on sale in the European market from February 12 with prices starting from 280 Euro (about 7.9 million VND). That price is for the 64 GB ROM version, if you spend an extra 20 euros (about 560 thousand dong) you will get a 128 GB memory version.
And most recently, Samsung launched the A32 5G in Thailand for 9,999 baht (about 7.7 million) for the 8GB Ram version and 128GB internal memory. Machine still has 4 color options are Black, Blue, Purple and White.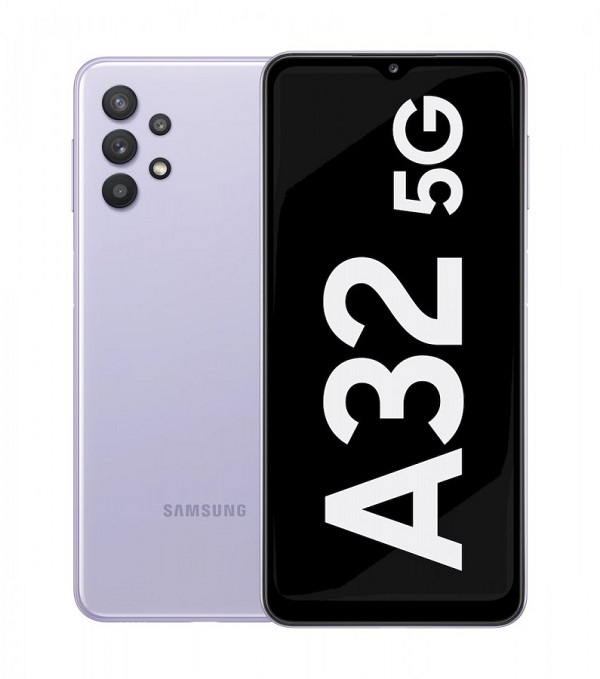 Usually the selling price in the European market will be a little higher, so I expect that the Galaxy A32 5G will cost 6-7 million VND when returning to Vietnam. In just a few months, when 5G technology is popular in Vietnam, we will gradually choose to switch to 5G-enabled phones for pleasure.
In addition, the information adds that when the Galaxy A32 5G has just launched in the Thai market on February 4 for 9,999 baht (about 7.7 million), when we return to Vietnam we may receive the rate. equivalent price.
Galaxy A32 5G dominant with the camera cluster 'bare feet'
True to the images leaked earlier, Samsung has given the Galaxy A32 5G a fashion design style unlike anyone else. While other firms tried to cram the rear camera cluster in a certain shape like rectangle or round, maybe some engineer told me to stop leaving bare feet to like.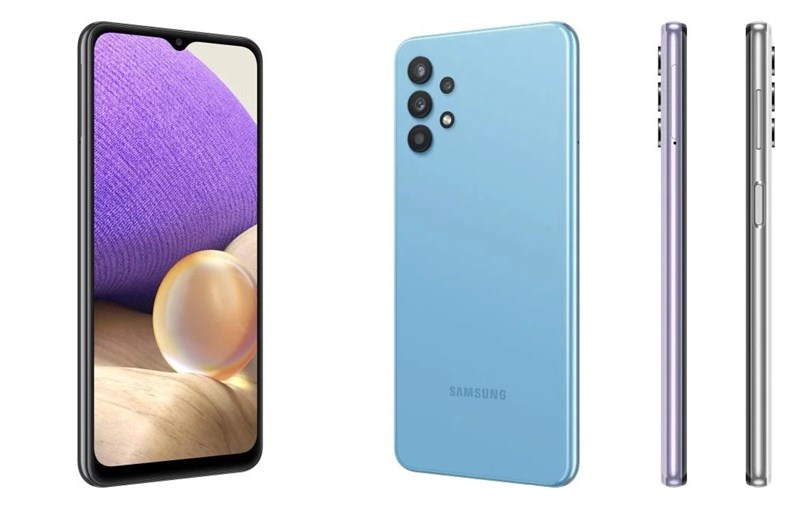 The result is a barefoot camera phone like the Galaxy A32 5G. Don't talk about the aesthetics, this design alone has brought something new in the world of smartphones that have so many similar things. The parameters of our camera cluster include:
Main camera, 48 MP resolution, f / 1.8 aperture.
Super wide angle camera, 8 MP resolution, f / 2.2 aperture.
Macro camera, 5 MP resolution, f / 2.4 aperture.
Camerea depth gauge, 2 MP resolution, aperture f / 2/4.
Recently, the mid-range phones from Samsung have given very good image quality, beautiful and realistic colors. Perhaps Galaxy A32 5G is not an exception and when the device arrives in Vietnam, we will definitely do a detailed review for you to enjoy.
Enjoy playing music with surround sound on the Galaxy A32 5G
One thing we found quite surprising on the Galaxy A32 5G is that this phone supports Dolby Atmos surround sound. Often times this technology is built into flagships and the appearance on the Galaxy A32 5G is a must for music lovers.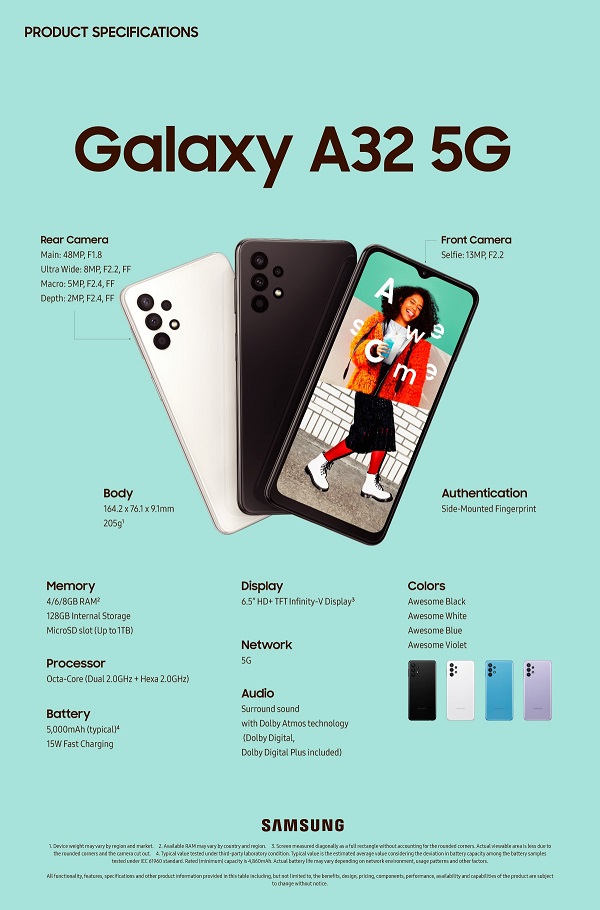 As far as we know from Samsung, with this option, you can enjoy Dolby Atmos sound quality directly on the phone's speakerphone through the trigger in the settings. If you've ever enjoyed surround sound quality since the Galaxy S9, then after about 3 years with Galaxy A32 5G the sound will probably be even better.
Galaxy A32 5G owns 5,000 mAh battery and 15 W fast charging
Perhaps up to the present time, the 5,000 mAh battery has become obvious and ensures you comfortable use all day. Comes with it is a divine 15 W fast charger that will help you fully charge the battery from 2-3 hours only.
What do you like best about the Galaxy A32 5G? Don't forget to leave your comments below.
See also: Samsung Galaxy A32 5G has just arrived in the neighboring country of Vietnam, expected to launch right in this January.
Samsung Galaxy A32 5G
No business
See details
Edited by Vuong Gia Bao
Not satisfied with the article
7,503 views
Related posts
Samsung launched and sold a series of cheap smartphones in early 2021, on the occasion of the Lunar New Year, what is the purpose?


3 hours ago

The Galaxy Tab S7 and Tab S7 + have just been added with the attractive Phantom Navy color, with up to 512GB of internal storage option


12 hours ago

First impression of Galaxy M12: 6,000 mAh battery, 48 MP camera, large screen with multi-color design


22 hours ago

Galaxy M12 suddenly launched in Vietnam: Outstanding with a large screen, a huge 6,000 mAh battery, 48MP camera, what about the price?


3




1 day ago

Compare Samsung Galaxy Buds Pro Vs. Airpods Pro: Which will be the best true wireless headphones?


1




1 day ago

More evidence shows that the smartphone Galaxy A32 4G, Galaxy A52 4G and Galaxy A72 4G are about to launch


1 day ago
.