Apple's new product launch event on September 16, despite the lack of the iPhone 12, there are still notable super products that can be mentioned as the latest generation of tablets, the iPad Gen. 8 (iPad 2020). I also awoke and watched the event as you guys and today I will share my first impressions about Apple iPad Gen 8 (iPad 2020).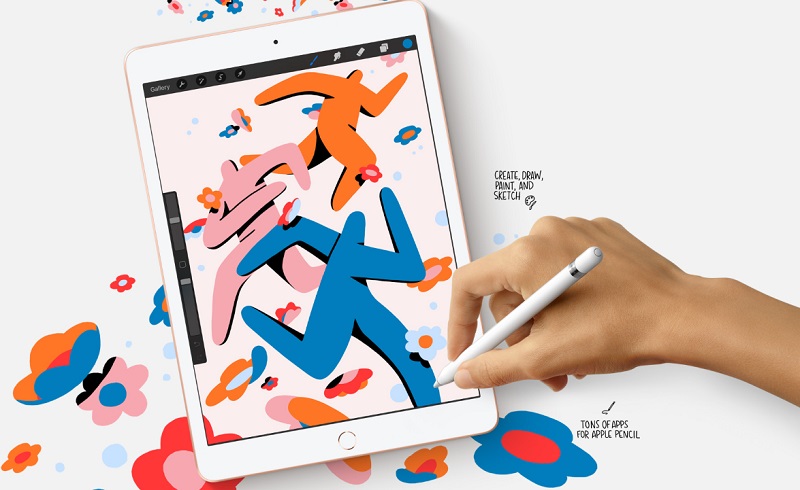 See also: iPad Air 4 debut: Brand new design with many color versions, 5nm A14 Bionic processor, USB-C port, price about 13.8 million
The classic design is all too familiar when it comes to the iPad
It can be said that Apple is still loyal to its classic design for the basic iPads, most recently the iPad Gen 7 with rounded corners, top border with thick bottom border and indispensable. The home button integrates Apple's signature Touch ID, along with a 10.2-inch Retina display with 4: 3 aspect ratio and an 8 MP selfie camera that supports FaceTime HD.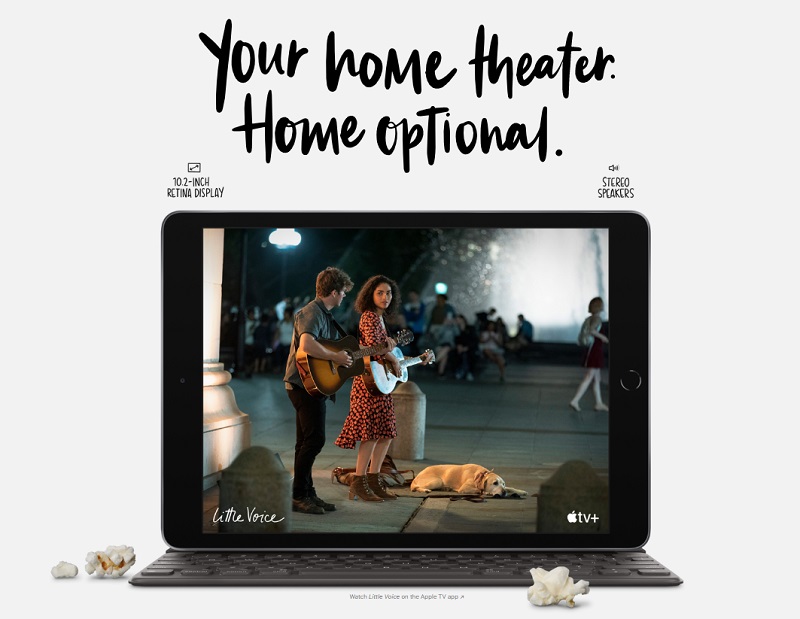 Talking a little about the back, the Apple iPad Gen 8 does not change when compared to the previous brother, Apple iPad Gen 7 with three colors gray, white and copper gold combined with the antenna resin array. and a single 8 MP rear camera.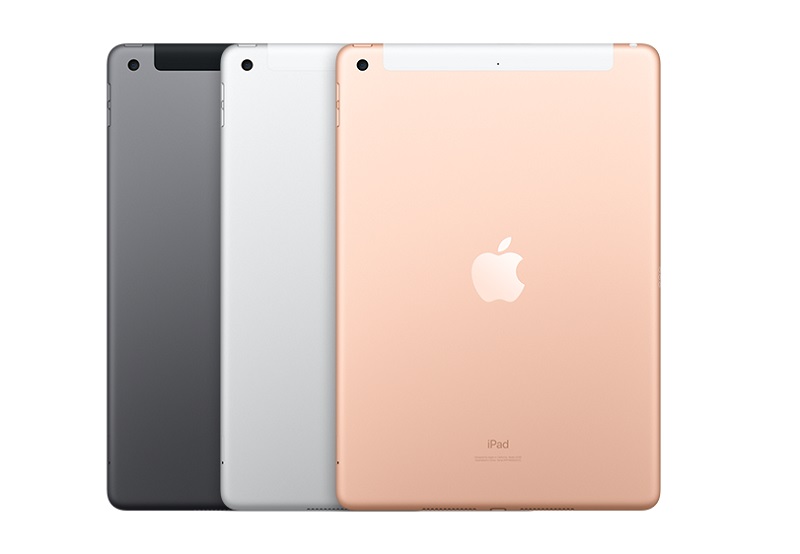 The appearance of the Apple A12 Bionic on the Apple iPad Gen 8
I was really surprised when I received information that iPad Gen 8 will be equipped with the super powerful Apple A12 Bionic chip. Needless to say, you also know this processor is too familiar to us, when they have appeared on the flagship models from Apple such as the iPhone Xs and iPhone Xs Max as well as the iPhone XR.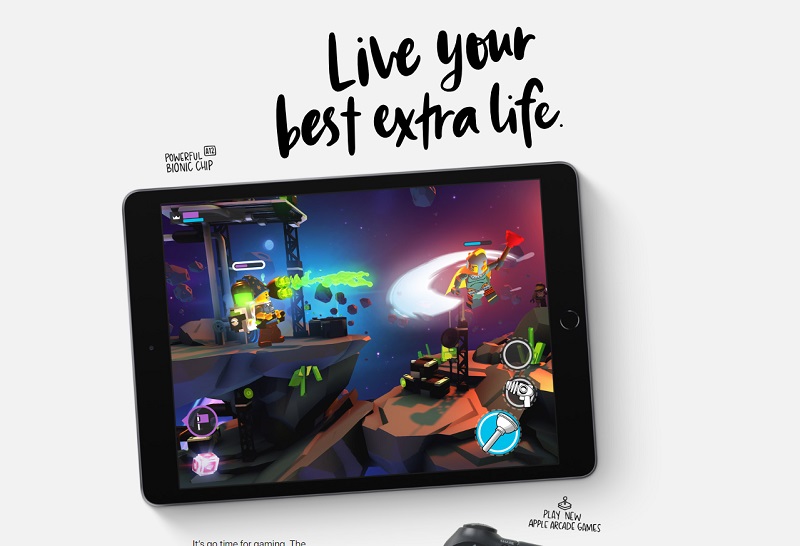 In fact, Apple has never disappointed users with its homegrown processors. It can be said that Apple A12 Bionic is still a monster in the mobile market today and there is no game or application that can make it difficult for Apple A12.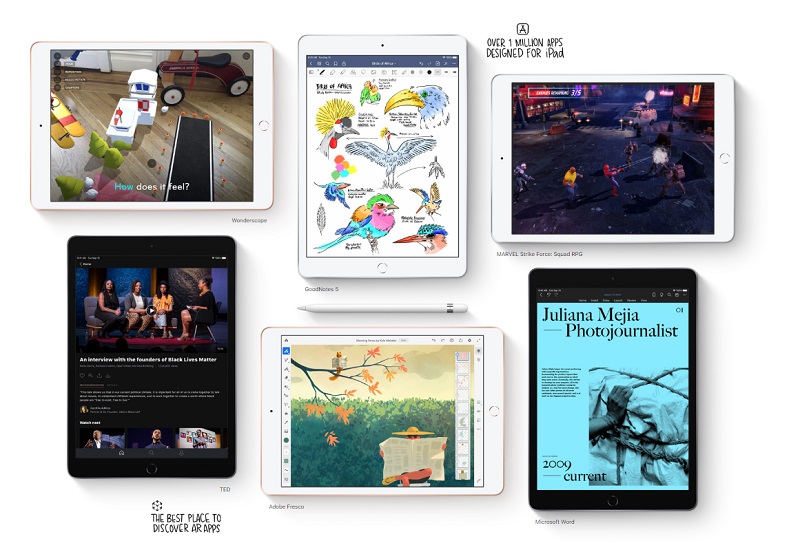 In addition, the battery capacity is also mentioned by Apple that the machine will have a use of 10 hours, with the 18W fast charger included in the box.
First impressions of Apple iPad Gen 8
Through this event, I can see that Apple has known users' expectations and demands what our users deserve for what we spend.
The answer is that Apple has improved its basic line of iPad tablets into a real computer, with many powerful upgrades in terms of configuration, as well as great features for learning and entertainment from iPadOS 14, combined with accompanying accessories such as Apple pencil and Smart Keyboard keyboard set. All bring us a feeling of unified use and the best from Apple.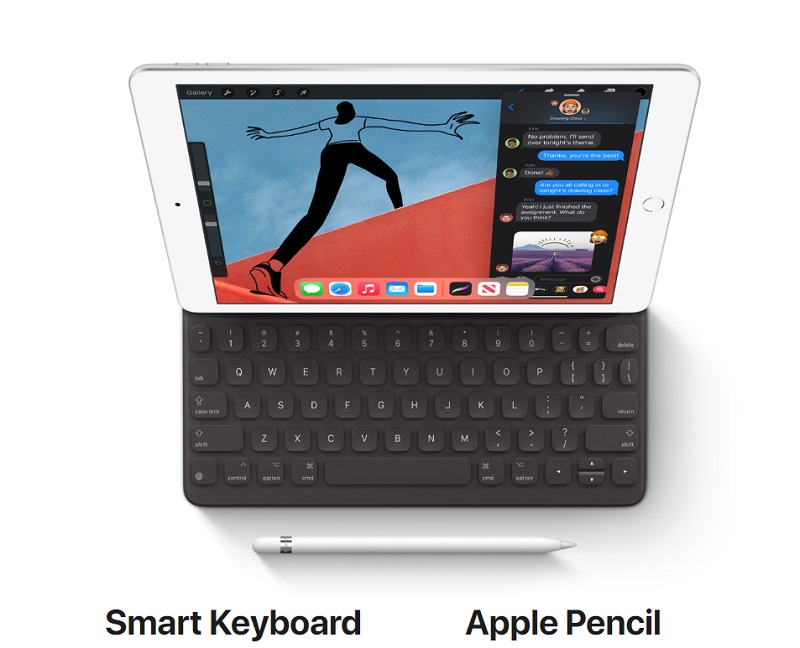 Do you have anything else that makes me impressed? That is the price that Apple set for this 8th generation iPad.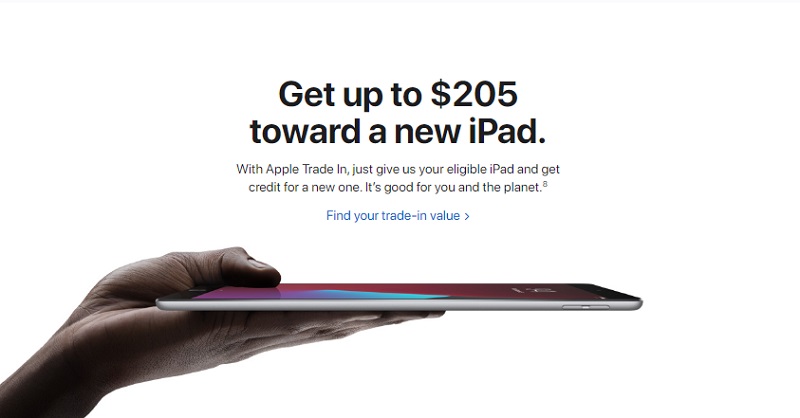 With the price in the US market is 329 USD (equivalent to 8 million VND) you already own this 8th generation iPad.
What is your impression of the Apple products at this event? Please leave your comments below
Ah! Coming soon will be the launch of iPhone 12, let's see and discuss about the latest iPhones!
See more:
Apple Watch SE launched: Similar design to Apple Watch Series 5, colorful youthful, priced from only VND 6.46 million

Apple launched the family setup feature on the new Apple Watch with many smart modes
Not satisfied with the post
472 views
Related posts
It's coming tomorrow, but now the specs of two new iPads, the affordable Apple Watch Series 6 and Watch SE have been leaked.


1 day ago

Design diagram of the cheap 10.8-inch iPad leaked, looks like iPad Pro, has dual speakers, 4 microphones and has a USB-C port


31/08

Apple Watch Series 6 and new iPad models leaked in Eurasian Economic Commission filings ahead of launch


27/08

IPad 2020 information leak: Powerful with Apple A12 Bionic chip, high memory and super reasonable price


02/08

There will be four models of the cheapest iPhone 12 and iPad that will use A12 Bionic and Airpods Studio, which are being produced in Vietnam.


2




21/06

Leaks cheap iPad 8 configuration parameters: Using A12 Bionic chip, 64GB of minimum internal memory


18/06
.