After nearly a year of launch, Sony Xperia Pro was planned to be officially sold by Sony in the international market. It can be said that this is a smartphone not only suitable for a diverse group of customers but also equipped with many support features suitable for cinematographers. Today, I will share my first impressions about this Sony Xperia Pro to see if there is any cameraman here interested in her.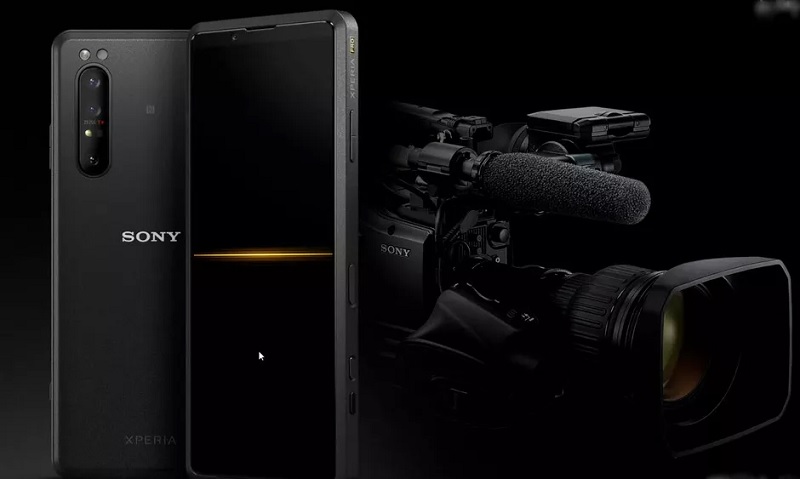 See also: First impressions Vivo X60 Pro Plus 5G: Featuring Snapdragon 888, 50 MP camera, 55 W fast charging
Sony Xperia Pro with a much stronger masculine design
In terms of appearance, the same design language is shared with Xperia 1 Mark II and 5 Mark II, with a different and unique screen ratio compared to the smartphone world on the market. Overall the device is long and flat, and can be held in the palm of your hand. But the Xperia Pro also has a different detail that creates an accent that is sharper and more angular than the Xperia 1 Mark II and 5 Mark II models.
With Sony's signature Ambient Flow design style, the frame is metal-finished and flat-beveled, combined with the seamless glass back with the bezel, making the device unified into a very hard looking block. cable.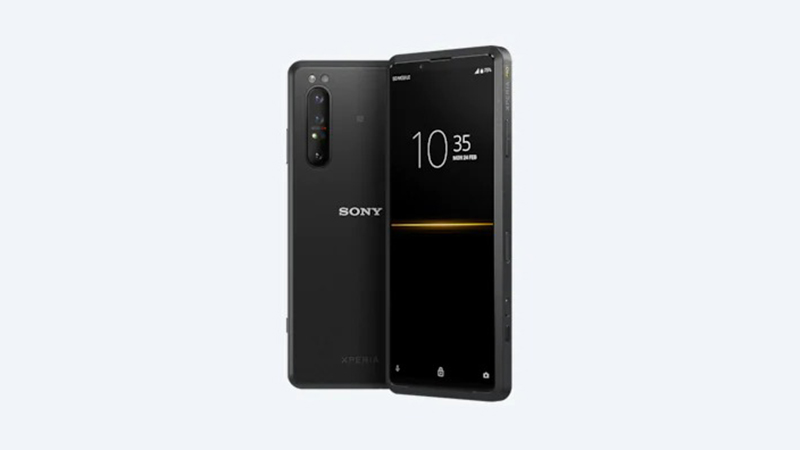 On the front we will still have a screen with cinemaWide 21: 9 aspect ratio, size 6.5 inch, OLED panel with resolution up to 4K HDR. It can be said that I always feel impressed with the display quality on Sony devices from phones to TVs because the quality of the display with sharp details, vibrant colors and flattering eyes.
With this ratio overall, the machine will be longer vertically, helping us to display more content. More specifically, Sony greatly optimizes the multitasking capabilities of the machine through a fine-tuned Sony application that allows us to perform many tasks on the same screen.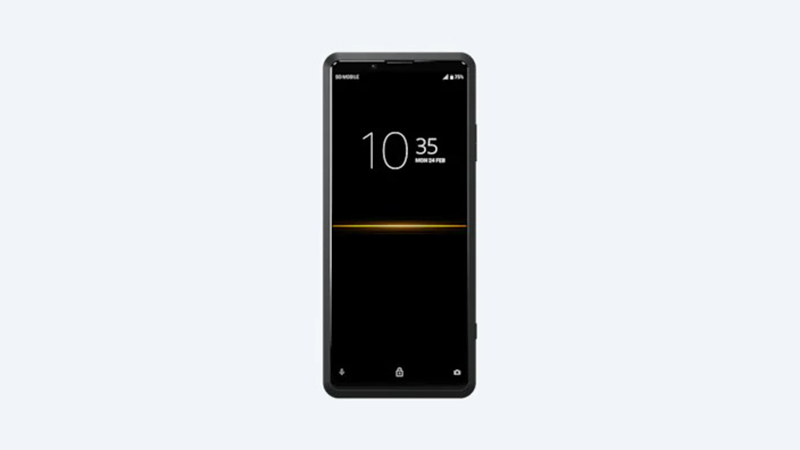 On the back side, the device is made of translucent glass with a translucent gray color, making the machine more dust and weathering, and this is also the place where the long rectangular cluster of 3 cameras is placed in the left corner of the machine. Really! I like this design more than the design of the current large camera cluster.
In terms of parameters, the 3 cameras of the Xperia Pro have the following parameters:
The main camera has 12 MP resolution, f / 1.7 aperture, 24 mm focal length, OIS optical image stabilization support.
Super wide-angle camera has 12 MP resolution, f / 2.2 aperture, 16 mm focal length, for a viewing angle of 124 degrees.
The telephoto camera has 12 MP resolution, f / 2.4 aperture, 70 mm focal length.
Like I said this is a camera that will be for cinematographers or photographers who love to take pictures. In addition, I have also experienced many Sony devices and it can be said that the camera will usually give the image quality is not too brilliant, but the colors will be as realistic as possible.
Similar to the Xperia 1 Mark II or Xperia 5 Mark II, the Xperia Pro also comes with Cinema Pro and Photo Pro apps to allow us to tweak in depth the camera's parameters.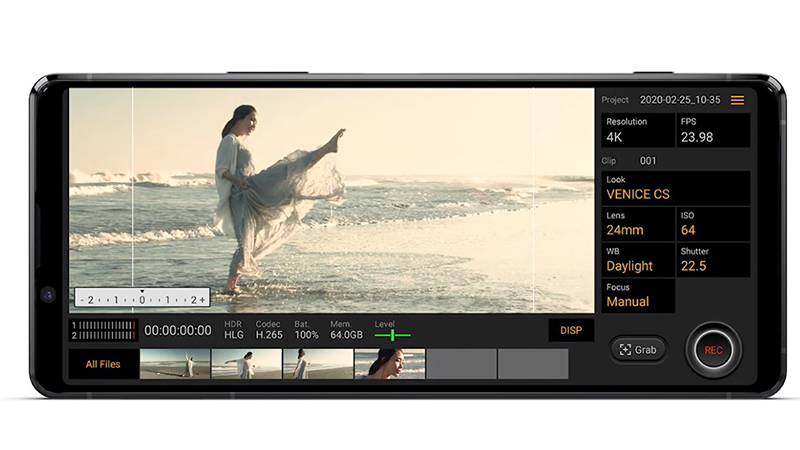 Besides equipped with many features, our Xperia Pro can transfer files from camera, camcorder to phone or turn this phone into a secondary display by streaming the displayed content. screen Xperia Pro through a connection using the HDMI protocol.
This makes the Xperia Pro a great help for videographers as thanks to its screen with true color rendering and cinemaWide aspect ratio, which enables them to view content. content is being recorded more authentically when compared to the built-in sub-monitor on camcorder or camera.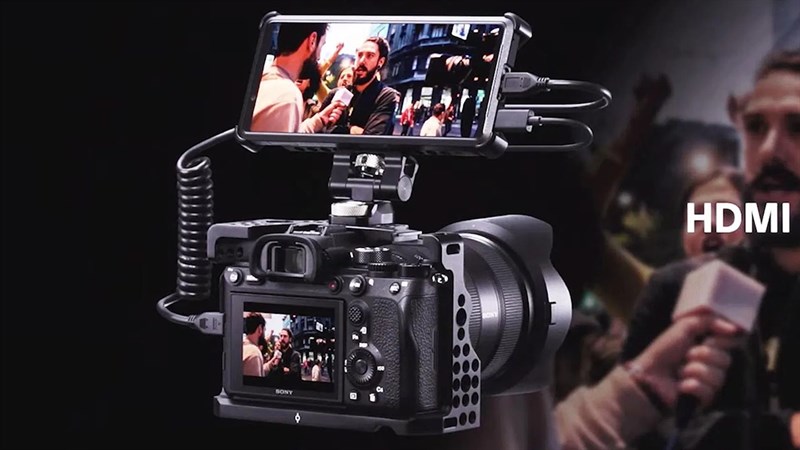 Sony Xperia Pro with the performance coming from Snapdragon 865
In terms of configuration, this is unfortunate for Xperia Pro because it was released last year, so Xperia Pro is equipped with the strongest configuration of 2020 with Snapdragon 865 chip. It can be said in the present time With the appearance of Snapdragon 888, 870 or Exynos 2100, Snapdragon 865 on Xperia pro is somewhat outdated.
That said, the Snapdragon 865 is still enough to respond, but it still radiates very strong when it can smoothly handle many daily tasks and take photos and movies of all kinds. As well as a delicious and stable battle balance all titles on the market such as PUBG Mobile, Genshin Impact, …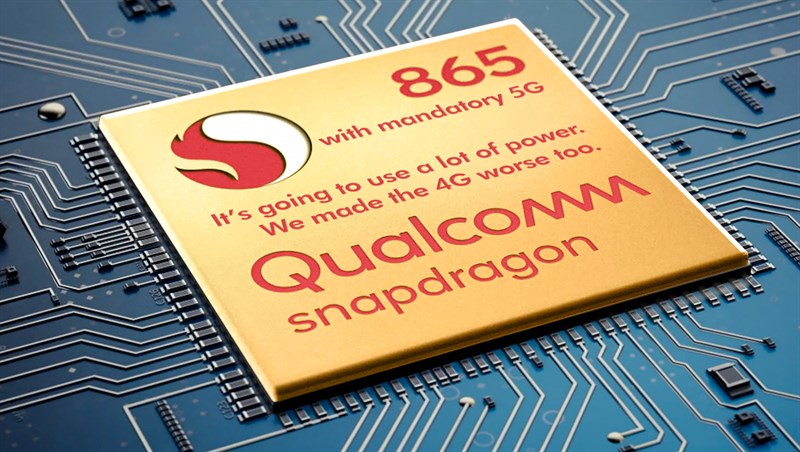 In addition, when selling the Xperia Pro will default to 12 GB RAM, which helps a lot in recording and connecting and working in parallel with peripherals, comes with the default internal memory will 512 GB is free for you to comfortably store high-quality movies. If that is not enough, we can expand with external memory up to 1 TB.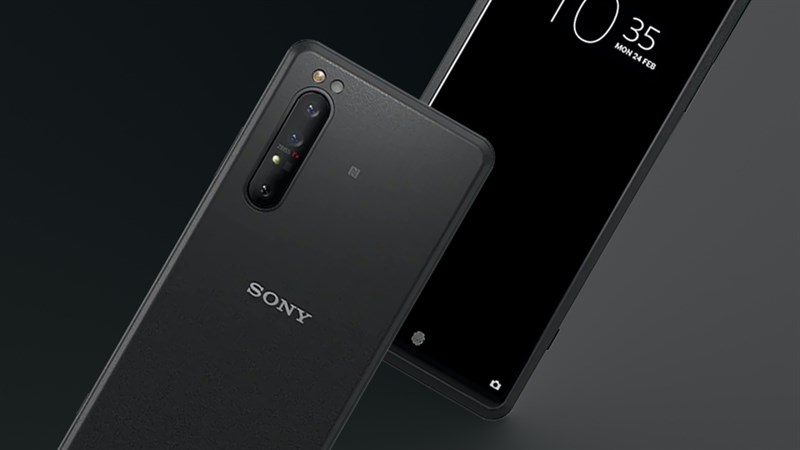 In terms of battery capacity, this is not the highlight of the Xperia Pro when it is only equipped with a fairly expensive battery of only 4,000 mAh, for continuous use like me or regularly filming and taking pictures. This amount of battery will not satisfy enough for comfortable use.
But in return we will have fast charging USB PD (Power Delivery) helps shorten charging time. In addition, most Sony devices will have a battery saver mode STAMINA Mode that helps to prolong the battery capacity longer.
Conclude
Surely there will be some of you who think that Xperia has a common design language that is quite picky about users, but there is no denying that the Xperia Pro is a very distinctive design and different from the majority. Besides, the configuration is old but still very powerful with Snapdragon 865 more than enough for you to use daily tasks and play games in the smoothest way.
In addition, the Xperia Pro is also a phone with a camera that can interfere with the parameters so it is suitable for you who need a full-featured camera phone and customized for use in parallel with the camera.
What do you think about this Xperia Pro? Please leave your comments in the comments.
See also: On hand Sony Xperia 5 Mark II: Snapdragon 865, 120 Hz screen, with professional custom camera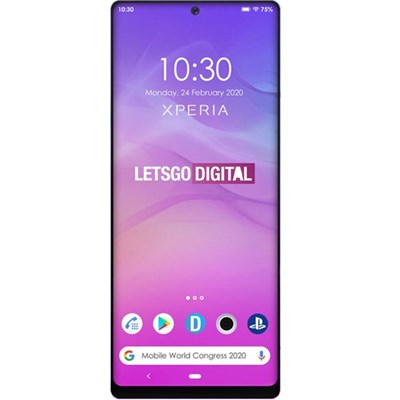 Sony Xperia Pro
Rumor
See details
Edited by Vuong Gia Bao
Not satisfied with the post
10,972 views
Related posts
Sony is about to open for sale Xperia Pro after nearly a year of launch: Strong configuration, 3 camera set with many advanced photography and video features


10




3 days ago

On hand Xperia 1 Mark II: There is something very unique from Sony that we have forgotten since childhood


2




3 days ago

On hand Sony Xperia 5 Mark II: Snapdragon 865, 120 Hz screen, with professional custom camera


1




5 days ago

Xperia 10 III revealed a render with a familiar design, still using the flat screen and three vertical rear cameras


1




5 days ago

Smartphone camera trends in 2021: Still have macro cameras, upgraded to 4K video recording and what else?


17/01

Xperia 1 and Xperia 5 are officially updated with Android 11, if you are using the device, check to upgrade!


16/01
.