Recently, OPPO Reno5 F – OPPO's latest smartphone in the Reno5 Series series was launched in Kenya in Africa. Come on! Please stay tuned to see the first impressions of this OPPO Reno5 F.
OPPO Reno5 F has been officially launched. Source: OPPO Kenya.
See also: OPPO first announced the international Reno5 F version on 'black continent': 4 rear cameras, 8GB of RAM and exclusive 30W fast charging
OPPO Reno5 F has 4 rear cameras for outstanding quality
The back is where the Reno5 F's 4-camera cluster is located. I quite like this back of the Reno5 F when it is made very glossy, combining colors with each other extremely brilliant. Along with the color change effect when tilting to different light angles, we will see more clearly with Fantastic Purple (dreamy purple) color on Reno5 F. What gives Reno5 F users the standout and different certain differences.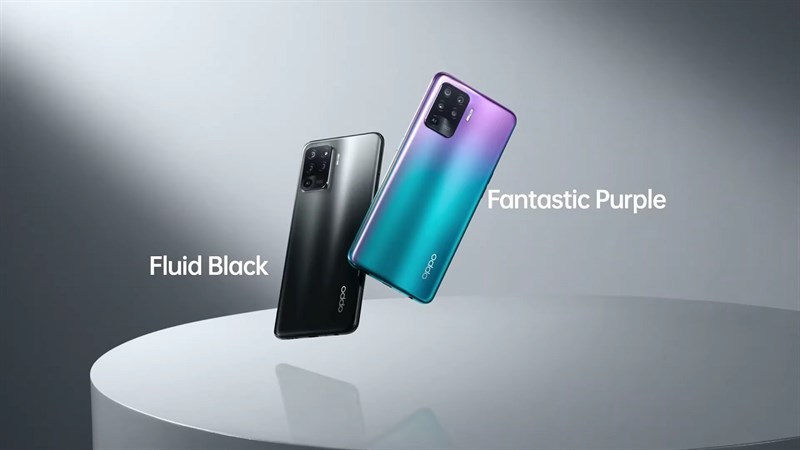 Rear view of Reno5 F. Source: OPPO Mobile.
About the camera parameters, we will OPPO Reno5 F with the following camera parameters:
48 MP main camera.
Depth camera supports 2 MP font capture.
8 MP super wide-angle camera.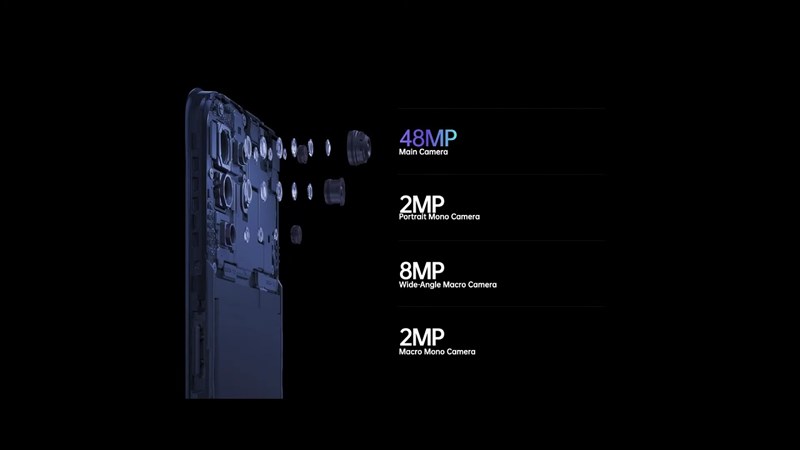 Camera parameters of Reno5 F. Source: OPPO Mobile.
The fact that OPPO equips a mid-range phone like the Reno5 F with 4 cameras helps to bring us more experience and be able to be creative. In addition, Reno5 F also owns the typical features of the Reno5 series, such as: Dual exposure video recording, color split video recording, font removal, AI object recognition … These features will support them. We take a lot of creativity, as well as increase our inspiration to use the machine.
The OPPO Reno5 F is equipped with an AMOLED screen with a size of 6.4 inches
In terms of appearance, it belongs to the Reno5 Series but Reno5 F has slightly different design lines, with subtle rounded corners and edges. At the same time, OPPO is curved softly on the back to look a lot more feminine.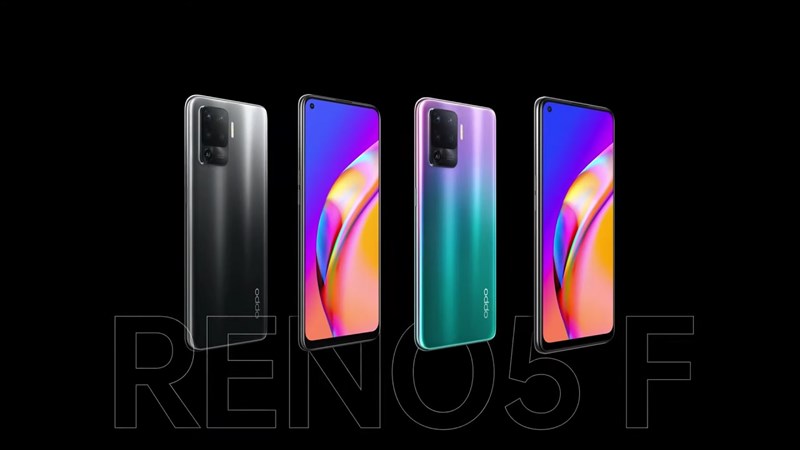 OPPO Reno5 F owns a 6.4-inch screen with a punch-hole design. Source: OPPO Mobile.
Reno5 F screen is equipped with FullHD + resolution for sharp and flattering details, accompanied by an AMOLED panel, so the display of colors and details of the Reno5 F is very good.
I highly appreciate the display quality of the AMOLED screen when it reproduces extremely vibrant colors with high contrast, so it is very suitable for us to watch movies, watch newspapers as well as play games.
OPPO Reno5 F has an outstanding configuration with 8 GB RAM
As for the configuration, there is currently no information about the chip that the Reno5 F uses, but I guess in the price range of 6 million, it is possible that the Reno5 F will be equipped with Snapdragon 662. At the same time, during the livestream, I saw the players playing the game very smoothly, so I hope the multitasking experience will be equally smooth.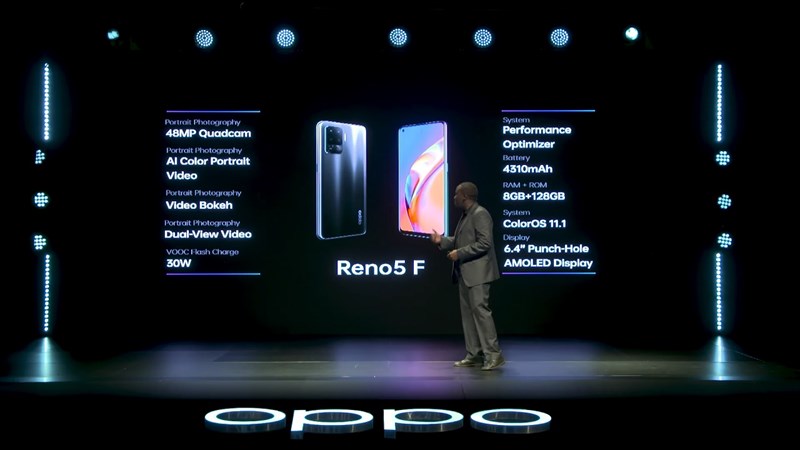 Configuration of OPPO Reno5 F. Source: OPPO Mobile.
Besides, when sold, the machine will run ColorOS 11.1 version with many new upgrades and many interesting new customization. I also really like ColorOS because of its own customization and originality on OPPO products.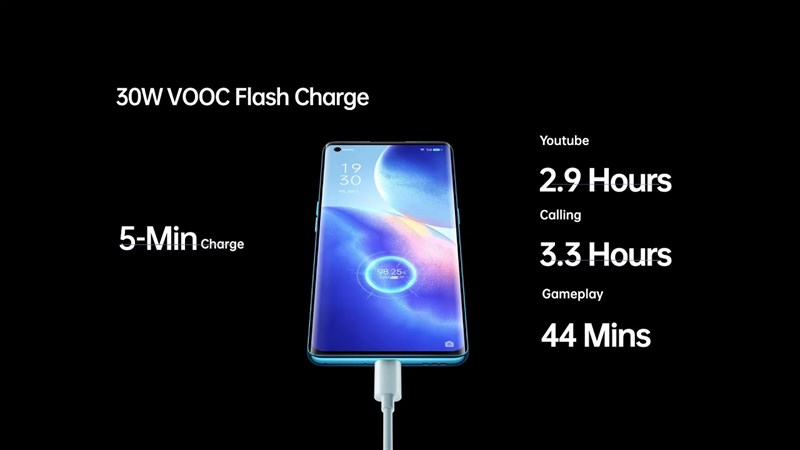 OPPO Reno5 F is equipped with 30W fast charger. Source: OPPO Mobile.
In addition, the Reno5 F is equipped with a 30W VOOC Flash Charge, which shortens the charging time so that we don't have to wait too long to use the Reno5 F.
Epilogue
It can be said that the Reno5 F is a standout phone with a 6.4-inch screen and an AMOLED panel for a nice display. Along with that the machine owns a good configuration, 4,310 mAh battery and 30 W fast charger for long-term use.
Referring to the price, to own a Reno5 F in Africa, you need to spend about 292 USD (about 6.72 million VND).
What do you think of this OPPO Reno5 F? Please leave your comments in the comments.
See also: Huawei Mate X2 First Impressions: Flexible display with new foldable hinge, good performance with Kirin 9000 and price $ 64.5 million *
Edited by Vu Truong An
Not satisfied with the article
Commitment to personal information confidentiality
Related posts


OPPO Reno5k uses Snapdragon 750G chip coming soon, with a new color version, what do you expect from this rookie?

56 minutes ago


OPPO Reno5 F suddenly launched: Eye-catching design with new rear camera cluster, exclusive 30W fast charging, price about 6.7 million

17 hours ago


MWC Shanghai 2021: OPPO introduces the latest fast charging technology, 5G achievements and improvements in wireless charging technology

17 hours ago


The Oppo Find X3 will be equipped with Snapdragon 870 chip, 65W fast charging and will be released in March (Updating)

1 day ago


OPPO is developing a smartphone with a secondary display in the rear camera cluster, which promises to be extremely useful in the future

1 day ago


Realme X3 SuperZoom camera review: Excellent 5x zoom capability in well-lit conditions
?
oppo reno5 f