At the WePlay cultural exhibition last year, a French game called "The Labyrinth Detective" brought by the publisher Pixmain attracted the attention of many players, and there was a long queue of players waiting to try it out.
"Maze Detective" relies on rich hand-painted details to turn European cities into a huge maze. There are more than 100 items to collect and puzzle games waiting for players to discover in the urban maze. Many players don't know that this story is set in Europe. The game developed by the French company Darjeeling and published by Pixmain is actually a maze picture book adapted from a Japanese studio.
IC4DESIGN is an original illustration studio founded by Bowen Kamigaki in Hiroshima. IC4DESIGN has cooperated with the New York Times, Google, and the United Nations, and is well-known all over the world. The 3rd edition of the original series of picture books "The Labyrinth Detective Pierre" has been published and it has been translated into 28 languages ​​and sold in more than 30 countries.
On June 22, according to the "Maze Detective" officially launched on Steam, the WePlay Culture Exhibition was honored to interview IC4DESIGN's founder Bowen Kamigaki and game publisher Pixmain to introduce the charm of "Maze Detective" to everyone.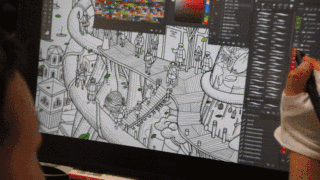 Please Mr. Bowen Kamigaki briefly introduce himself, and IC4DESIGN.
Hirofumi Kamigaki (IC4DESIGN):I have always been drawing where I want to go and what I find interesting. It is for this reason that I have become the illustrator I am now, drawing such a detailed world. At first, illustration was just a hobby. After becoming independent as a designer, the company I founded was IC4DESIGN. When the work of illustrator gradually increased, I also began to work as an illustrator. In order to express the world I like, I made a picture book. The members gradually increased by one, two… Until now, they can carry out activities as a team.
What was the initial opportunity for Mr. Bowen Kamigaki to get in touch with illustration?
Hirofumi Kamigaki (IC4DESIGN):Escape from reality. Haha I don't like studying, so I imagined where I want to go in a small rural town in Hiroshima and drew illustrations.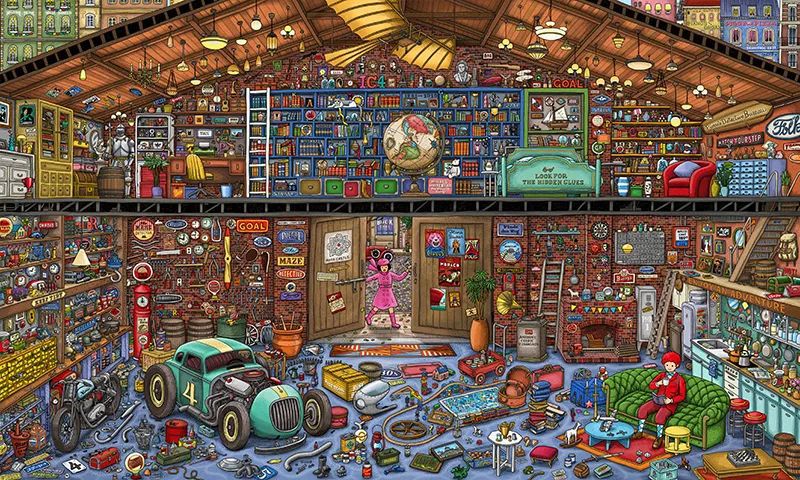 "The Labyrinth Detective", which will be released on June 22, is adapted from the labyrinth book "The Labyrinth Detective Pierre". Many people don't know much about maze books. Can you briefly introduce the charm of maze books?
Hirofumi Kamigaki (IC4DESIGN): Labyrinth Detective Pierre is a series of maze picture books that are loved by children from all over the world. It has been translated into more than 30 languages. At present, three picture books have been produced. In the book, a rare "maze detective" and one of his assistants are searching for various treasures while trying to solve the mystery of the maze. This is a picture book that you can immerse yourself in the fine details and play with it over and over again.
The story of "The Labyrinth Detective" takes place in France. How did you choose to set it in France at that time? In your opinion, what is the greatest charm of French cities?
Hirofumi Kamigaki (IC4DESIGN): The streetscape of the first Opera City was indeed modeled on Paris, but "The Labyrinth Detective" is actually a mixture of European cities, not just Paris. When I was a child, I saw a western city with a long history and piled up stones in the movie. It was a place I dreamed of when I was a child. So I always wanted to start story creation on a stage with a long history.
(The picture shows the details of the previous one enlarged)
Not only in Japan, but also in the world, IC4DESIGN's illustrations are well received. The New York Times and Mercedes-Benz advertisements have used IC4DESIGN's works. In your opinion, what is the secret of your illustrations being well received around the world?
Hirofumi Kamigaki (IC4DESIGN): I think happiness is the best medicine for forgetting gender, race, national boundaries, religion, etc. In order to convey this, we decided to express it in details unique to the Japanese. With this level of finesse, if I can paint more meticulously than anyone else, I believe it will be recognized by the world.
Can you give me an example to explain in detail, what exactly are "Japanese-specific details"?
Hirofumi Kamigaki (IC4DESIGN):Let me give an example from my illustration. Please zoom in and observe the windows of the building in my illustration, you can see the furniture inside, and then someone is sitting on it. You can feel the breath of life in such a scene. You may also be able to find some activities that take place in the city, even though they are all irrelevant to the main story line. Although I also pay attention to the details of the building itself, the unique details mainly refer to such parts.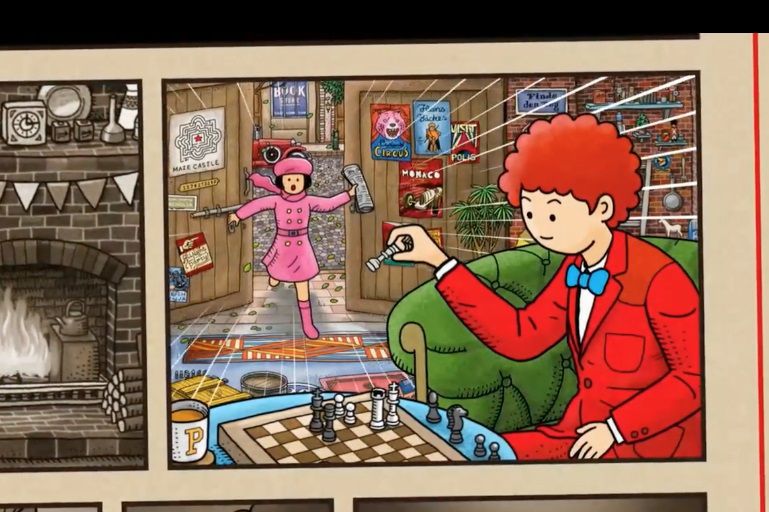 The game "Maze Detective" was developed by Darjeeling, a French development team. I want to know how the collaboration from the maze book to the game adaptation was facilitated?
Pixmain: The reason is very interesting, and it can be regarded as a coincidence: One day, Noam, one of the producers, took his daughter to a bookstore in Paris, and accidentally saw the French version of the book "The Maze Detective". Both Noam and his daughter were passionate about this book. interest. Not only that, the French film production company Darjeeling, where Noam is located, also produced a game adapted from a book. So, with his own interest and Darjeeling's ability to develop games, Noam quickly contacted Laurence King, the publisher of the "Maze Detective" book, and then contacted IC4 through the publishing house, which really contributed to the "Maze Detective" adaptation cooperation.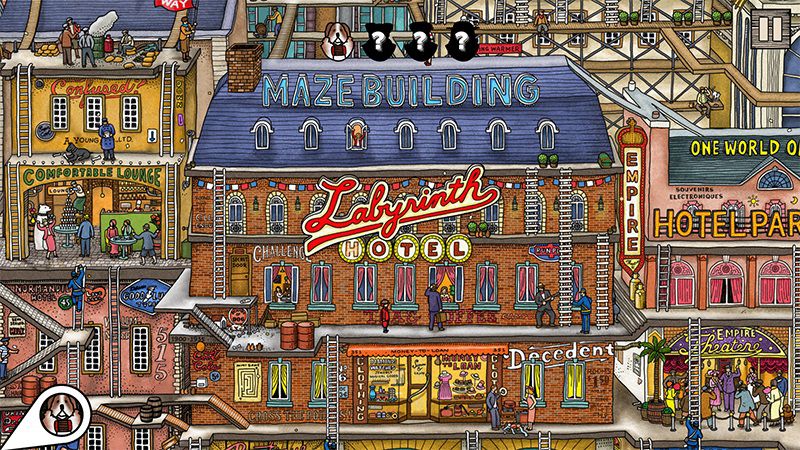 What was the biggest difficulty in the process of adaptation? What interesting things have you encountered?
Pixmain: Because we are the publishing team, in fact, we will not encounter as many difficulties as the production team, so we won't complain about being ugly for the time being (laugh). But there are still many interesting things. Participating in the indieplay competition is one of them. We didn't have high expectations at the beginning. Because there were too many good games participating in the competition, we didn't think we must win prizes (although we expected Get your own prize). Although we did not hear our name at the final award presentation, we are also very happy to be nominated and participate in this award! Through this award, we have met a lot of new friends, which is very valuable to us.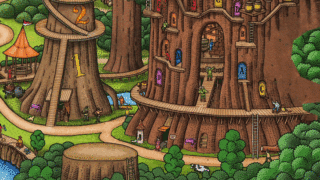 The "Maze Detective" game has added a lot of new content that is not in the picture book. What are the specific new content?
Pixmain: While restoring the book as much as possible, Darjeeling has buried many easter eggs in the game, and also enriched the image of many small characters through dialogue and interactive details. For example, a special relationship between a character and the detective Pierre is added to the game. There are many hidden relationships in the game, mixed with a lot of absurd French humor and chanson songs, players need to slowly discover.
"The Detective Pierre of the Labyrinth" is currently out of the third book, when can I see the fourth one? Does the game have plans to be serialized later?
Hirofumi Kamigaki (IC4DESIGN): The fourth part of Pierre is currently being conceived, but has not yet been officially decided. Serial production is never easy. From the first picture book to the present third, it took a total of eight years. At that time, when painting the first book, no sequel was considered, and there was no reservation. All the ideas were drawn, and it was the love of readers from all over the world that we have now reached a sequel. I believe that if the game is welcomed, something good will happen.
Have you ever considered that the story of the sequel of "The Labyrinth Detective" will come to the Asian stage in the future?
Hirofumi Kamigaki (IC4DESIGN):I'm not sure, because everything hasn't been decided yet. But if "The Detective Pierre of the Labyrinth" is very popular in Asia, then we will promote this idea in a meeting with the publishing house. It may be possible. thanks for your support.
This time the "Maze Detective" game is also on sale in Chinese simultaneously. It has also received unanimous praise from players at previous offline exhibitions in China such as the WePlay Cultural Exhibition. Is there anything you want to say to Chinese players?
Hirofumi Kamigaki (IC4DESIGN): I actually made this picture book not only for children, but also for people with the same values ​​as me. I am very happy and very excited that adults (including young people) can see my paintings through this game. When I painted these paintings, I felt that this overwhelming style (a powerful style with exquisite details) might be compatible with China. I want more Chinese people to know about these paintings and hope they can enjoy them.
Pixmain: I have always been very grateful to the Chinese players for their support and love! Whether it is Weibo, QQ, TapTap, Qile, Little Black Box and other communities, we have carefully read every comment, and we have been slowly improving the game. We are also very happy to see that many Chinese players' messages are "Ye Qinghui", because overseas players will also think of the book "Where is Waldo" in childhood, and regaining the true happiness of childhood is also our work. The original intention of "Maze Detective". In any case, after 3 years of hard work, the PC version of Maze Detective will be launched on Steam on June 22, and the Switch version will meet you in July. Thank you for your patience. But we are a small independent game team after all. If there is anything in the game that makes everyone unsatisfied, please bear with me! Please feel free to give us your feedback, go to our QQ group and social media, and leave your feedback on the game. We are very grateful.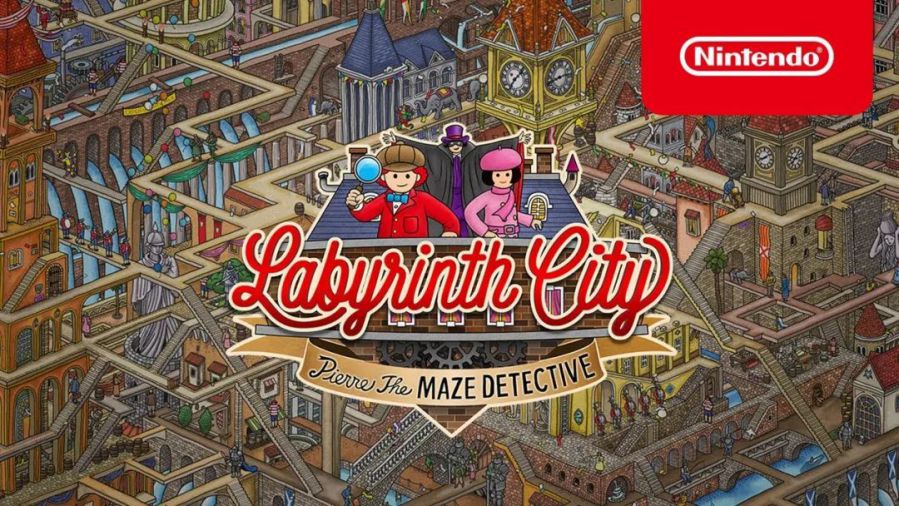 Labyrinth Detective will be released on Steam on June 22, Switch version will be released later
https://store.steampowered.com/app/1421790/_/
.