The event to unveil the future of Final Fantasy XIV just took place last night, and as was to be expected, we were extremely spoiled with information. As Shadowbringers comes to an end and its last big update will arrive very soon, we were able to find out a little what will be in store for us. the next expansion, which we now know will be called Endwalker.
While with the restrictions related to covid we could have imagined that this event would rather take the form of an enriched Live Letter, we were finally treated to a more traditional presentation, on stage in front of a giant screen, with a live translation. from Japanese to English. It naturally did not have the flavor of what we had at the Paris Fan Festival in 2019, but let's hope that the next event which will also take the form of an online Fan Festival on May 15 and 16, will be able to bring us a little of this magic which we missed last night.
Premier trailer de Final Fantasy XIV Endwalker
It was at the appointed time that the event began and we started very strongly with the very first trailer for this new expansion, the animation of which has further improved in quality since 2019, to reach a sublime level. As you might expect, we discover a world in the throes of flames, our Heirs facing demonic-looking monsters, and when we see that the game intends to send us to the moon, we quickly imagined a rapprochement ( wrong or not) with the events of Lunatic Pandora (FF8) and the selenite tear. The future will tell if there is a connection.
But we also and above all discovered one of the new jobs of this future expansion and it is Alphinaud who will embody it. The latter officiating as a heal at the Heirs, it did not take long to know that this would be the new healer job, even if his general appearance did not take us at all in on this track at the first viewing, so much its capacities made think of a distant DPS.
New jobs
The first and only job presented during this event is therefore the Sage, a new healer who finally upsets the established order a little. for players / healers. As his abilities will be based on the prevention of damage via barriers, the astromancer will therefore become a pure healer like the white mage, which will do 4 heal jobs with 2 of each type. To cast his spells and use his Nouliths, the weapons he deploys around him, the sage manipulates the ether around him, and the least we can say is that the result is very attractive.
We imagine that astromancer players are going to have it bad in view of such a change in their favorite job, and so we will see the work that will be done, hoping that it will benefit from a new rotation and spells. attractive enough for gamers to continue to enjoy it. As well, We especially hope that by integrating a new job heal, it will not create an imbalance in the synergy of this role in raid.
The second job that will probably be revealed to us during the Fan Festival next May, will be a melee dps, again, but we still don't know at this time if it will be a physical or a magical role. Some are already betting on the necromancer, although in the end, we prefer to rule out this lead for the moment. On the other hand to choose, we would prefer that it is about a magic dps.
What we already know about Final Fantasy XIV Endwalker
The maximum level will naturally drop from 80 to 90;
Who says new extension necessarily means new areas, so we will leave for Garlemald, Thavnair or the imposing city of Radz-at-Han which will be one of the new capitals, but the smaller of the two. We must therefore still wait to discover which one will act as a "hub" during the extension;
New tribes will appear including the Arkasodaras, and we do not yet know what to think of their appearance as they have a particular appearance;
Anima will make its comeback here, straight inherited from Final Fantasy X, and when we know that it is the most powerful summon in the game (FFX), if it is indeed one of the next challenges of Final Fantasy XIV, we are already eager to try it out in extreme difficulty;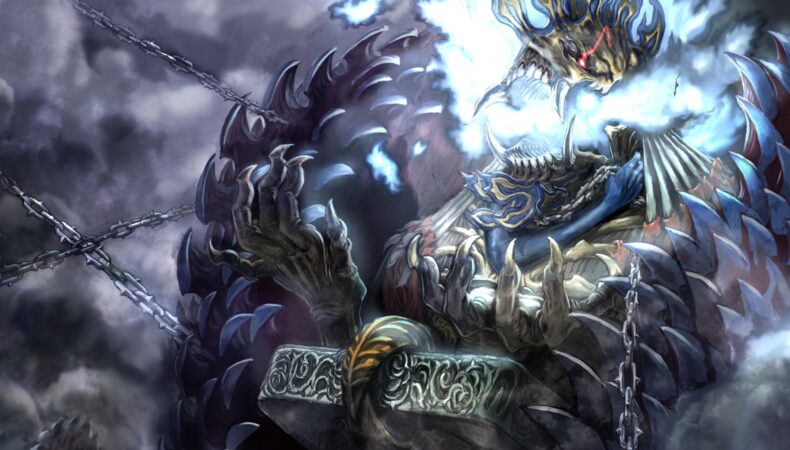 Of course this makes sense, but new dungeons will be waiting for you, as well as a completely original alliance raid in the universe of Final Fantasy XIV (no collaboration like for NieR), but above all a new raid with 8 players, whose name will not fail to give ideas to some big fans of the license. The latter will be called Pandæmonium and we should be witnessing the return of the Ahabrea if we believe the aesthetics of the mask in the illustration;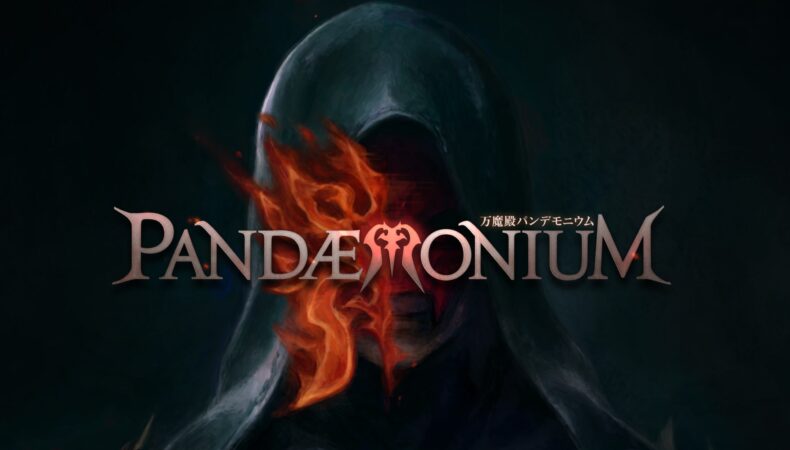 Even if PvP has never been the great strength of Square Enix's MMORPG, they will still try to push this component a little with the next expansion, in particular by making it a little more attractive to players in terms of rewards;
In the category of characters that we love to see but that we only see very rarely in the game, we have a certain Estinien who will integrate the characters to be recruited in the adjuration mode, as a dragon knight of course. Does this presage his arrival among the Heirs of the Seventh Dawn? ;
After sweating blood and water in Azurée for the reconstruction of Ishgard, rest assured you will finally be able to put your bags in this capital, at least if you manage to book accommodation on time. For apartments as usual, no problem, but for houses, you will once again have to be on the lookout to succeed in securing a location. The procedure will be as follows, when the extension is released and therefore version 6.0 of the game, you will be able to visit the place before deciding, and it is only at 6.1 (around 3 months later) , that you will be able to attempt to obtain your location;
We were waiting for it and they promised us, the Gold Saucer will receive an addition at least as important as that of the mahjong, and if our nose does not deceive us, even if we do not have details yet, it could. it is about Blitzball;
A whole new living space will also appear, we had very few details there too, but it could ultimately be a place to enjoy the game in a very different way, which could here be closer to what we find in Animal Crossing. Understand by this that for now we know that it will be possible to raise animals, grow fruits and vegetables, all in a setting designed for relaxation. Unlike Azure, all players, whether you are artisans / collectors or not, can go there and enjoy a lighter atmosphere, far from the battlefields;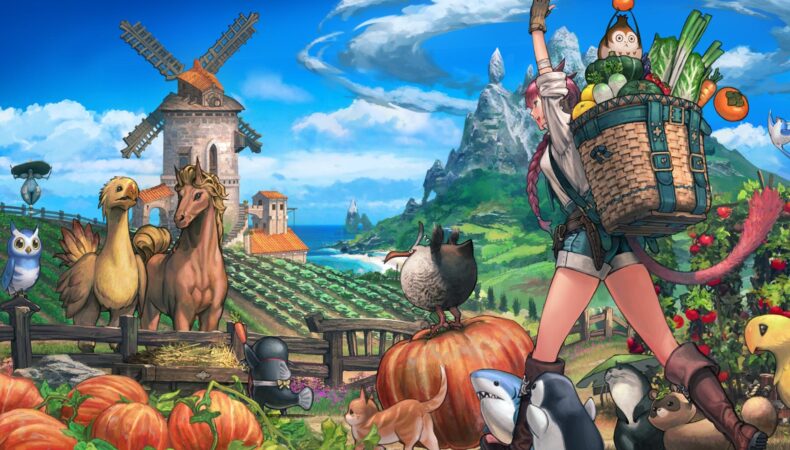 The last big thing that has been announced is the journey between data centers. It was until now possible to travel between worlds (servers) in the same datacenter to visit distant friends, but things will accelerate at this level, since it will now be possible, under some restrictions, to travel to worlds that are not in the same data center as you. Excellent news which will further narrow the border between players around the world.
As you can see there was plenty to talk about, the event will have lasted almost 2 hours, and whether you are a big fan of the game or a more measured player, there is no doubt that the hype must have risen. a hell of a notch last night during this presentation. Unfortunately, habits are meant to be upset, Final Fantasy XIV Endwalker won't be released for the summer. The global pandemic has caused the team to fall behind Naoki Yoshida, and We will have to wait until the fall of 2021 to get our hands on this new extension.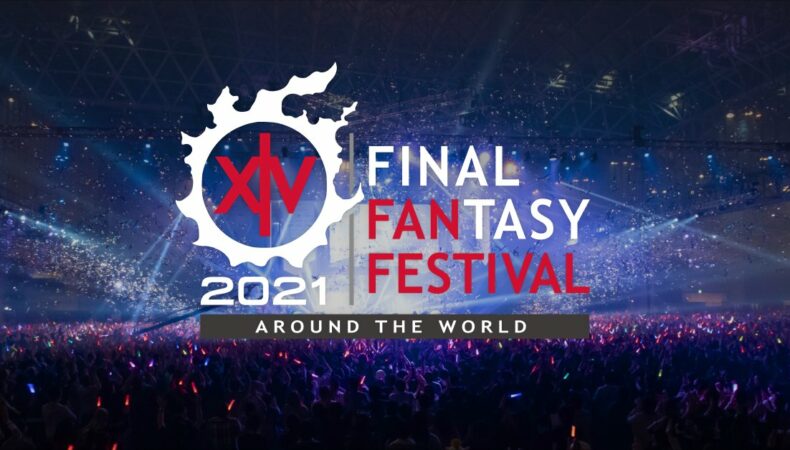 But to end on a more than positive note, we remind you that on May 15 and 16, a Fan Festival will take place which, unlike usual, will be completely free and can be followed quietly from home. Usually even in digital version, the Fan Festival remains chargeable, and only those who have a ticket can enjoy concerts and commemorative goodies of the event.
For the occasion, things are changing a bit, and even if you will always have to put your hand in your pocket for exclusive items (mounts, mascots), the concerts will be broadcast for free, and to have lived them in 2019 , we warn you that it is clearly worth the detour. Finally, we leave you with the images of the very first 8-seater mount in the game, which will therefore be available to you during the festival. Start saving, because once you see the next video, you will only want to buy it!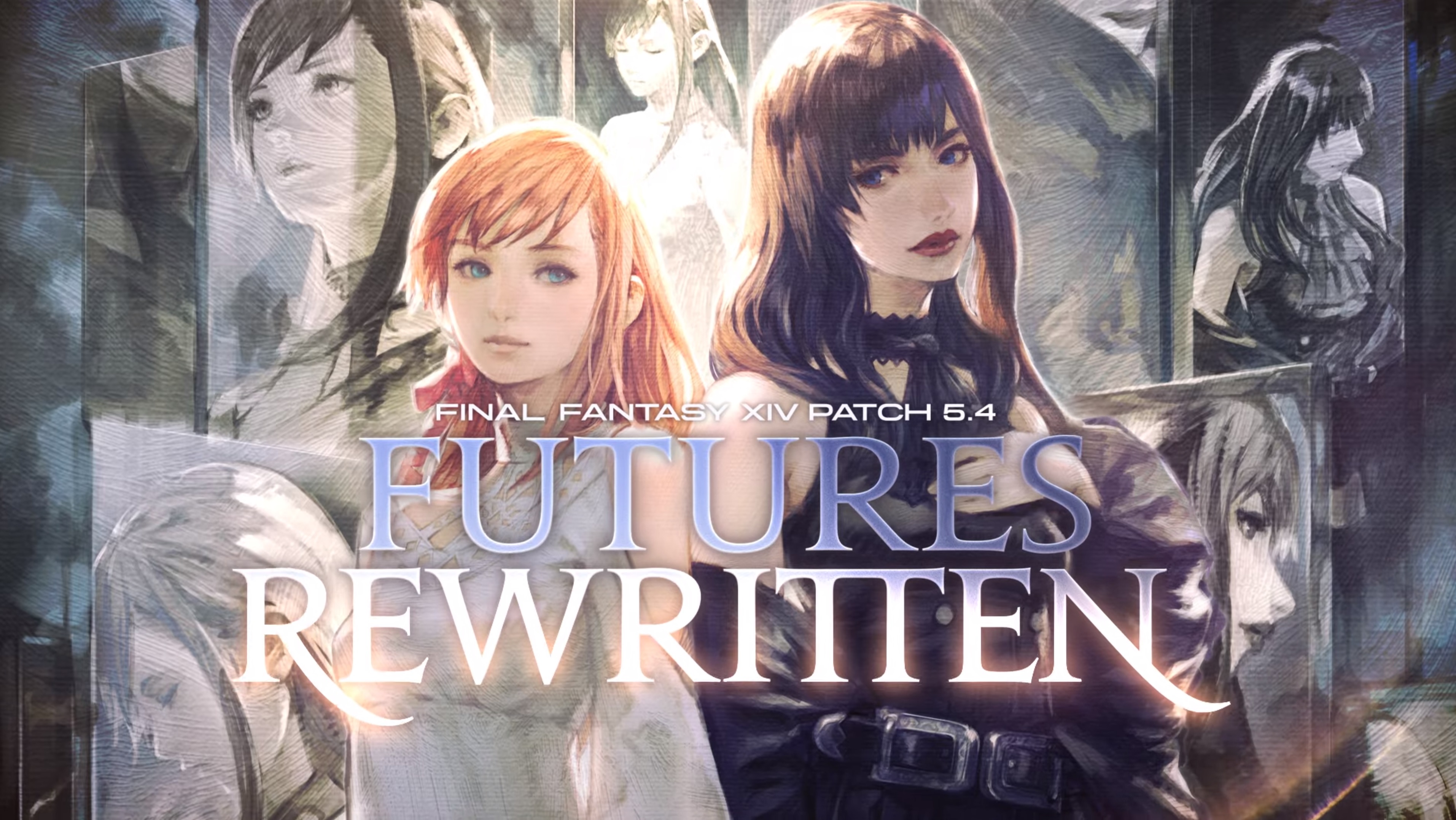 Danceteria