Final Fantasy VII The First Soldier has opened its pre-registration for a beta test that will take place in June. Square Enix announced this spin-off earlier this year, and it already foreshadows a new expanded universe spanning the lore of Final Fantasy VII Remake.
And even if it means pleasing the greatest number, Square Enix said to itself that it would be nice to adopt one of the most widespread media, and a kind of game that the saga had not yet addressed. So here we are with a Final Fantasy battle royale on mobile.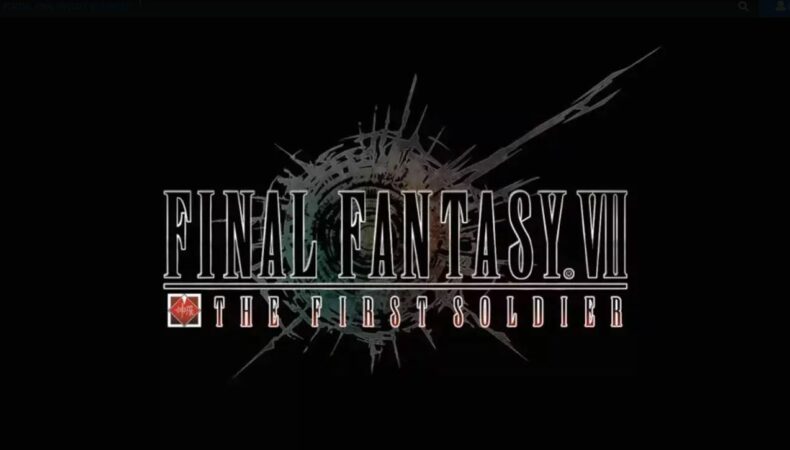 We already have some details about the plot and gameplay of this FF in battle royale sauce. Taking place thirty years before FF7 Remake, the game is therefore a multiplayer fight that places players in the role of young SOLDIERS seeking to prove themselves to the leader of their organization, President Shinra.
These warriors in training will have access to all the magic and creature summons typical of the Final Fantasy franchise and will face each other in fights that are meant to be nervous in places well known to fans like Midgar and Wutai. While much of the gameplay of FF7 The First Soldier has been shown, the release date has yet to be officially revealed. However, good news for those who want to try the experience: you may have the chance to test this new mobile game very soon.
Square Enix has indeed announced that the team in charge of Final Fantasy VII The First Soldier now accepts pre-registrations for a closed beta to be held from June 1-7, 2021. Interested players can register for this beta on this page now and through May 28 (the pre-registration page on the Apple App Store not yet available).
The editor of the FF saga seems determined to squeeze the FF7 Remake lemon to extract every last drop: between FF7 Intergrade (the PS5 upgrade), FF7 INTERmission (the FF7R DLC) and FF7 Ever Crisis (the classic retro version of FF7R on mobile… you follow?), and of course the future second part of FF7 Remake. You're going to have lemonade until you're thirsty.


Kyujilo