Many people say that life imitates art – and, in filmmaker Vugar Efendi's zealot project Film Meets Art II, so does cinema.

As a movie enthusiast, Vugar write, direct, produce and edit short videos. His eclectic portfolio presents a wide range of documentaries, from documentaries to experimental collections.



In early 2016, he released Film Meets Art, an intriguing work that explores the relationship between art and cinema. Featuring snippets from famous movies like Django Unchained and Psycho as well as works from famous painters such as Leonardo da Vinci and Sandro Botticelli, the 3-minute film combines two passions of Vugar: art and of course, cinema. After the success of the project – Vugar claims that "There are many more movies to include"- he released the second part titled Film Meets Art II.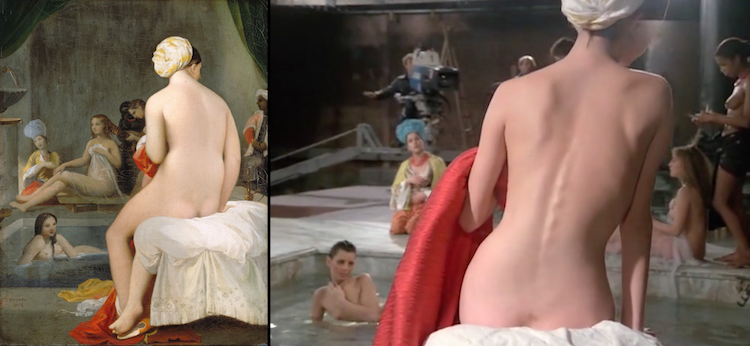 Like its predecessor, Film Meets Art II features cleverly compiled parallel comparisons of famous movie scenes as well as the iconic paintings that inspired them. While the similarities between some of the contiguous works are clear – like the emotional scene in Steven Spielberg's Empire of the Sun and Norman Rockwell's nearly identical painting acting as its muse – the works others seem a little harder to see, like The Exorcist's subtle reenactment of Magritte's René L'Empire des lumières, and Metropolis's gentle veneration for Brugel.



Clear or surprisingly clear, each of these intriguing comparisons accentuates the sharp and artistic eye of VugarAt the same time, once again proving his belief that "all art forms are in accord and cinema is not out of that"
Translator: Nam Vu
Source: mymodernmet