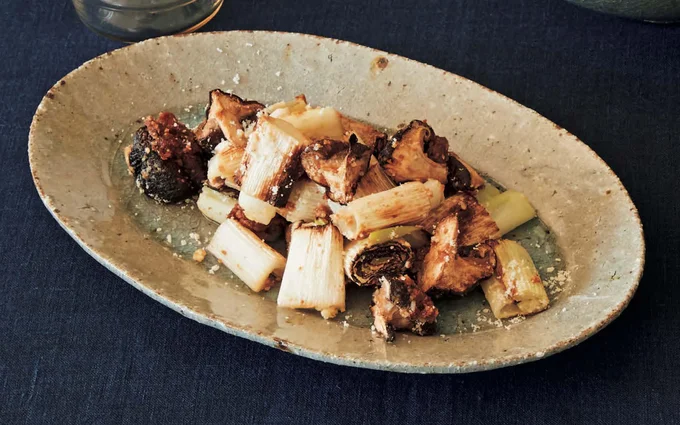 Lettuce Zha cai bonito salad
Lotus root kimchi cheese
Fried natto menma
Carrot and sasami miso yogurt
Pork shabu-shabu and pea sprout bonito kimchi
Miso cheese with green onions and shiitake mushrooms
Fermented food that goes well with alcohol. Did you know that combining the two will improve the umami and make even more delicious snacks?
In the 8th installment of the "Continue because you can do it! Diet recipe" series, we will deliver a snack recipe made by fermentation x fermentation!
* * *
Lettuce Zha cai bonito salad
Leave the seasoning to Zha cai.Easy knobs that you can make even if you get drunk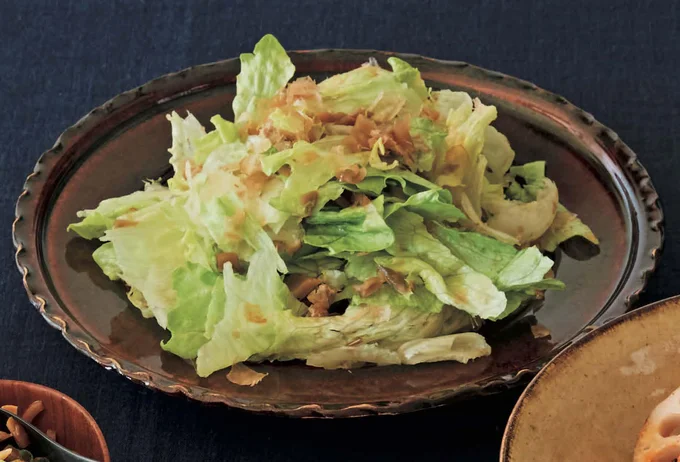 [Materials for 2 people]* 24kcal for 1 person / 1.0g salt
・ Lettuce … 1/3
・ Zha cai (flavored) … 30g
・ Shavings … 1 bag (approx. 5g)
[How to make]
1. Cut the lettuce into pieces that are easy to eat, and chop the Zha cai into coarse pieces.
2. Put 1 and shavings in a bowl and serve quickly.
Lotus root kimchi cheese
Kimchi and cheese are deliciously entwined with roasted lotus root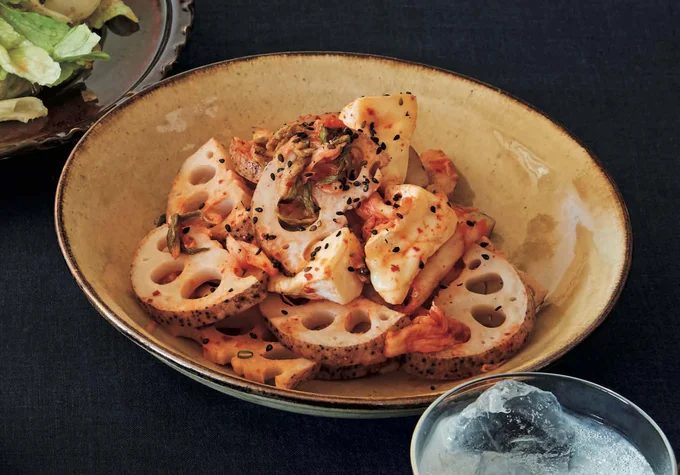 [Materials for 2 people]* 146kcal for 1 person / 1.1g salt
・ 1/2 Camembert cheese (approx. 50g)
・ Lotus root … 200g
・ Chinese cabbage kimchi … 50g
・ Black sesame seeds … appropriate amount
·Liquor
[How to make]
1. Cut the lotus root into half-moons with a thickness of 1 cm with the skin on, and quickly expose it to water to drain it. Place aluminum foil on the grilled fish and sprinkle 1 tablespoon of sake. Bake on medium heat for about 4 minutes on each side to give it a brown color.
2. Cut Camembert cheese into 4 equal parts in a radial pattern, and chop kimchi into small pieces. Put in a bowl, add 1 and serve, serve in a bowl and sprinkle with black sesame seeds.
Fried natto menma
Snacks made with nutritious soy foods in W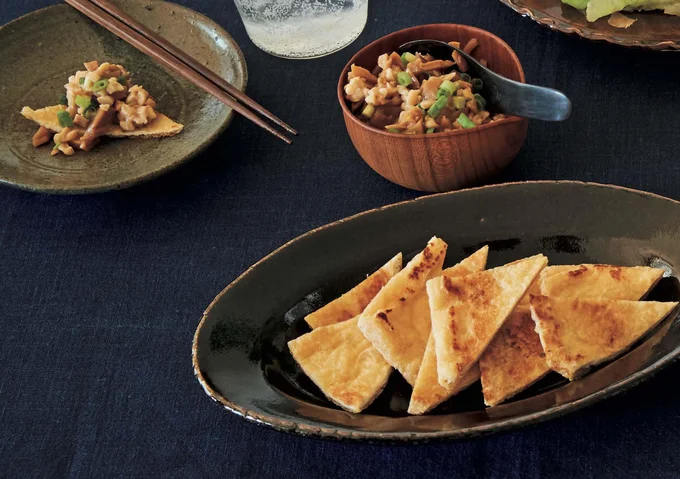 [Materials for 2 people]* 92kcal for 1 person / 0.8g salt
・ Fried tofu … 1 sheet
・ Grinded natto … 1 pack
・ Menma … 30g
・ All-purpose onion … 2 bottles
・ Doubanjiang … 1/3 teaspoon
[How to make]
1. Put the fried tofu in a frying pan and heat it over medium heat until both sides are browned. Cut into 8 equal triangles and serve in a bowl.
2. Finely chop the menma and chop the all-purpose onion into small pieces and put in a bowl. Add natto and doubanjiang, mix, and add to a small bowl. Eat it on fried tofu.
..