Not long after the hacker hacked CD Projekt Red (Cyberpunk 2077 developer, The Witcher) earlier this week, information about the source code of 3 games Cyberpunk 2077, Gwent and The Witcher 3 were publicly available on network.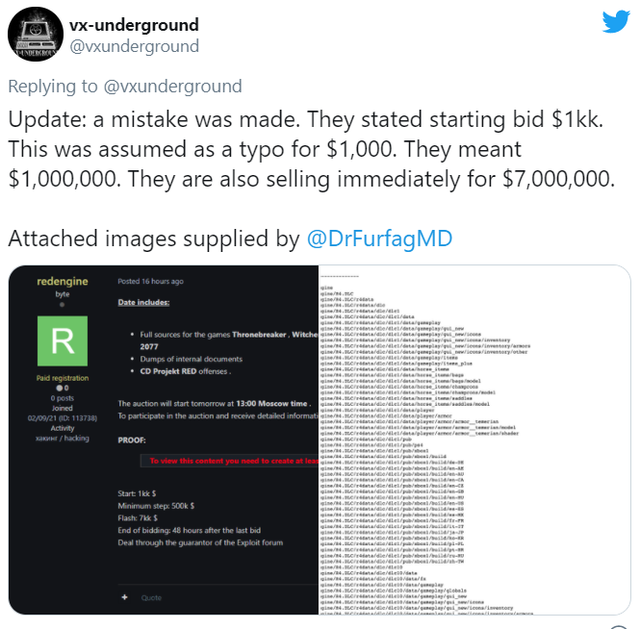 According to the well-known vx-underground data security firm, the group of hackers that performed the CD Projekt Red attack has opened an auction for the source code they are holding. The starting price of this toolkit is 1 million USD (~ 23 billion VND). The auction will stop immediately if anyone pays 7 million USD (~ 160 billion VND) for the source code.
This move happened when CD Projekt Red refused to comply with the request of the hacker, who issued an ultimatum to CD Projekt Red 48 hours to come to a deal, otherwise the company's source code would be sold or sold. Leakage. After resolutely not cooperating with hackers, CD Projekt Red announced that they guarantee 100% of users' personal data is still safe. Only the open source code of the games and much of the developer's data has been stolen.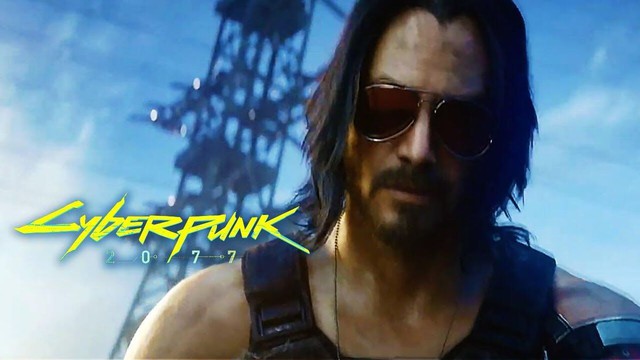 CD Projekt Red is currently working with law enforcement to request assistance. "Father" Cyberpunk 2077 confirmed that it will never succumb to cyber criminals and confidently bring these people to justice.