Continuing the events at Computex 2019, Intel unveiled a gaming laptop called Honeycomb Glacier.
According to research, Honeycomb Glacier is known as the name of a glacier that flows to a mountain of the same name on the Antarctic coast. Intel has taken the name for its latest gaming laptop. Perhaps Intel took this name because the 3-piece shape of this laptop looks like a mountain slope.
For a well-known company like Intel, they not only focus on developing high-end processors but also use a large budget to build the market by displaying the features of the chips. New for other manufacturers to see the capabilities of that chip. Sometimes they also create stereotypical computers, such as Intel Tiger Rapids, which can also be a prototype part of the Lenovo Yoga Book C930 2018.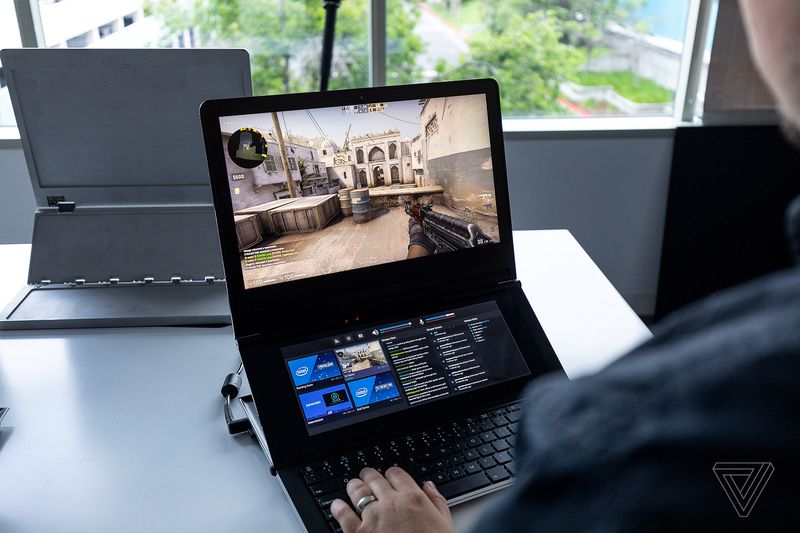 In 2019, Intel is trying to build even more powerful devices. With the Honeycomb Glacier, Intel is striving to give users a gaming laptop with 2 screens. The Verge website has access to this device at Intel's Santa Clara headquarters.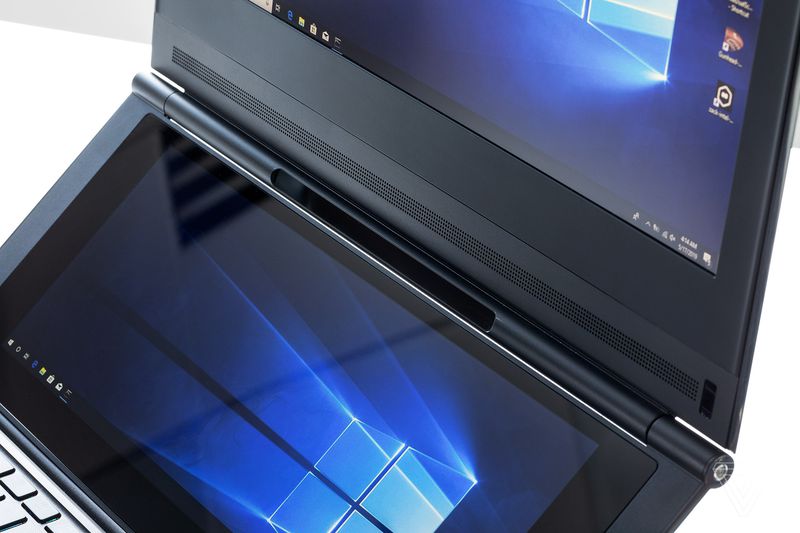 Honeycomb Glacier owns a 15.6-inch 1080p main screen and a 12.3-inch 1920 × 720 sub-screen. Over the past 10 years, more than 2 times Intel has wanted to develop a secondary monitor. At the CES 2011 event, Intel teamed up with Razer to create the first Razer Blade laptop with a screen located at the touchpad.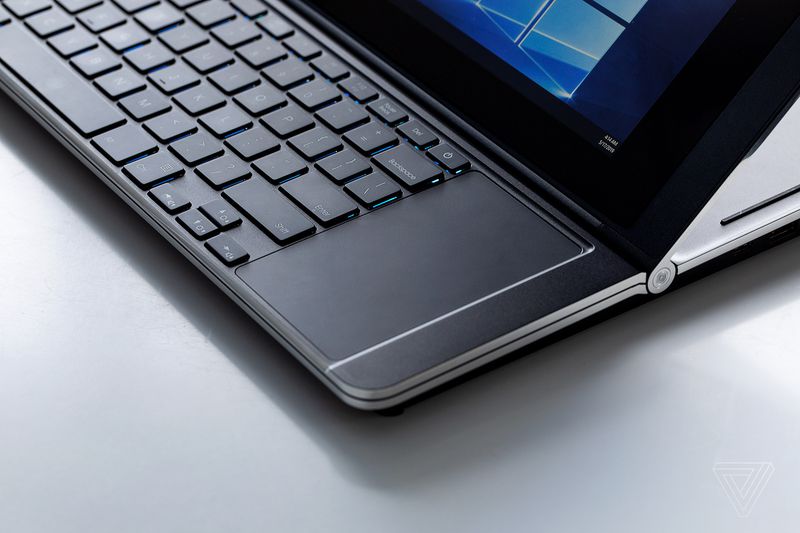 With its innovative design using double hinges, the Honeycomb Glacier is able to raise both screens to a higher position than the keyboard to help users view the secondary screen easily.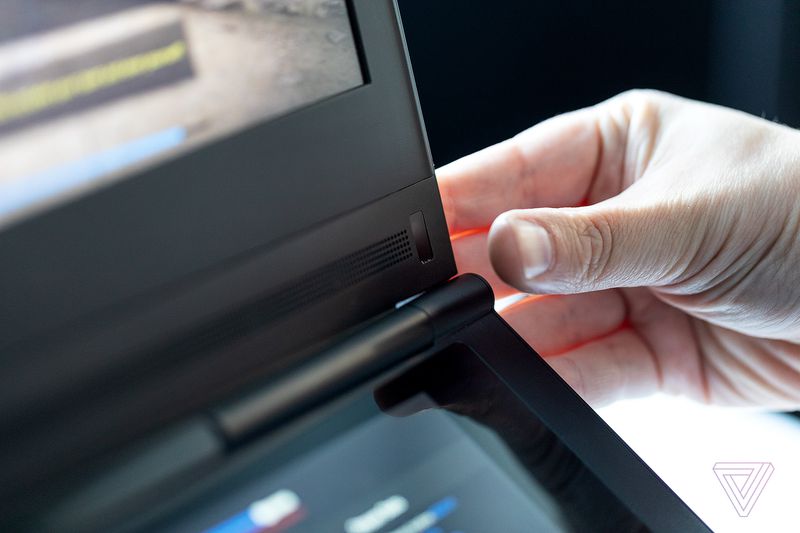 Intel is very proud of this hinge design and The Verge has not been able to take photos or film about the mechanism of working inside the hinge. However, it can be seen that the mechanism of operation of the machine is when the user can lift the screen up at any angle thanks to a mechanical one-way roller clutch and the user will have the black button on the left side. If you want to fold the phone.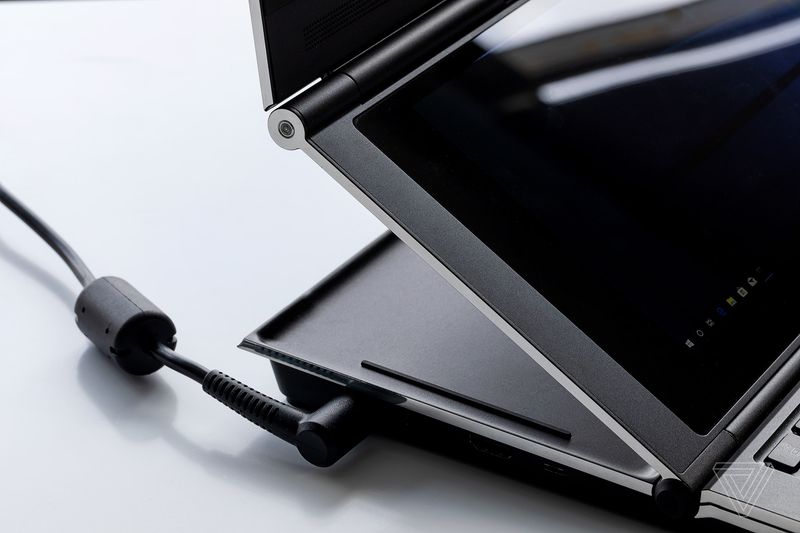 At the same time, Intel uses the space at the bottom to build a cooling mechanism to cool the motherboard as well as other components. This model owns an Intel8 CPU multiplied by Nvidia GeForce 1060 graphics card.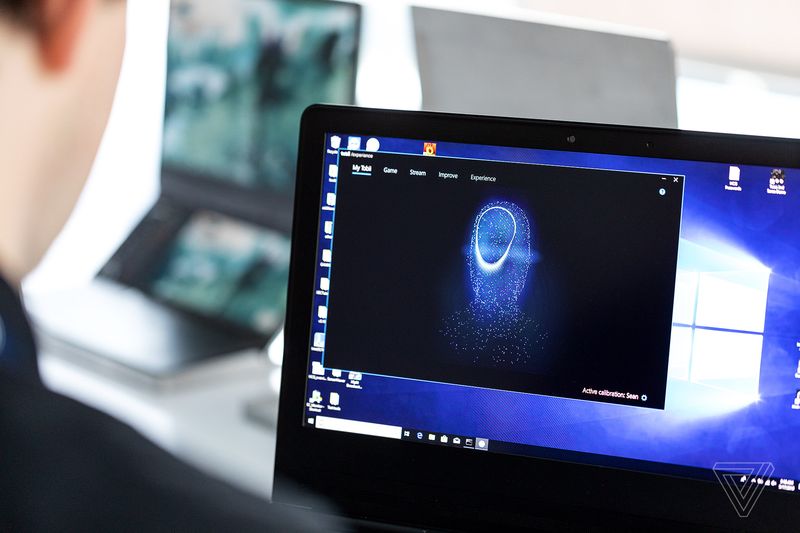 Taking advantage of the near-eye location of the second version, Intel added a Tobii eye-tracking camera, capable of recognizing the operation of the user's eyes, thereby executing processing commands in the tasks as well. like game play. However, the software is still not completely perfected.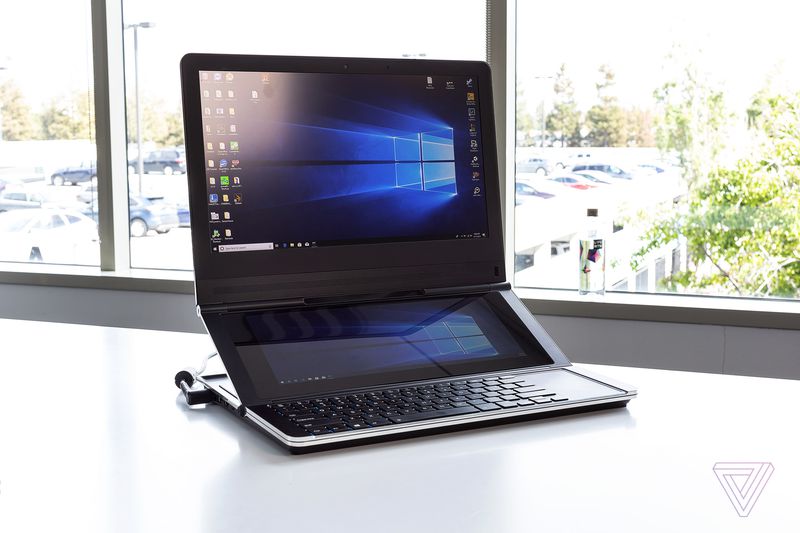 However, the Honeycomb Glacier is just a prototype that helps users visualize a novel design for a 2-screen laptop. Hopefully this design will soon come true by some manufacturer.
Article source:
The Verge


Nguyễn Chính