As we all know, last week there was news that some "farmers" from China gathered RTX laptops to mine coins. There was new news about the case this week, but of a much more frightening scale and details.
Recently there was a video showing the entire scale of a "buffalo barn" in China. Hundreds of Hasee laptops, equipped with RTX 3060 GPUs are running at full capacity to mine coins. But it is worth mentioning here that the "owner of the barn" has bought it in bulk orders. This means that a retailer, distributor, or even a certain manufacturer is supporting the "farmer association" openly, not retailing laptops for the sake of sales and profits. That's for gamers.
Let's talk a bit about the laptop mining solution. Although it has a much higher initial investment cost due to having to buy unnecessary parts, but because laptops are more energy efficient than desktops, the electricity bill for mining will be much less. In addition, to maximize profits, the "owners" will also easily sell these laptops to general users after the "plowing" is done.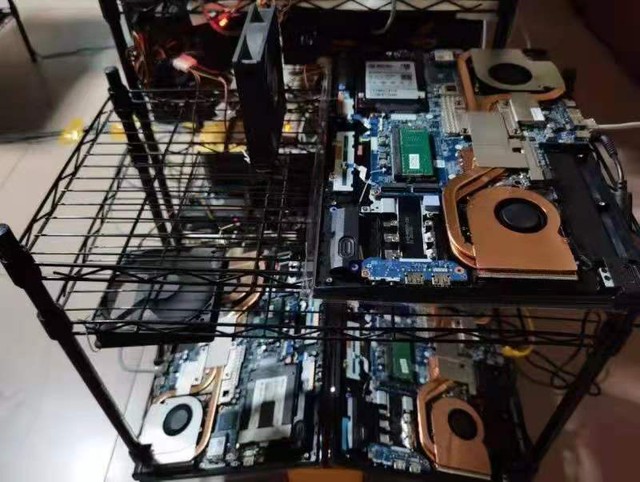 Currently, NVIDIA is very much expected to have a solution to the rampant purchasing and market destruction of "farmers". However, until now we haven't seen that, and this will also be the arduous task for the green giant in the immediate future.
Source WCCFTech compiled gearvn