Facebook is planning to "invest" more in its online chat applications and Messenger is no exception. During the F8 developer conference held in San Jose, California, the social media giant recently announced it would bring Messenger – its popular messaging app – to Mac platforms and Windows later this year as a separate application for the desktop.
Coming soon, a new Messenger app that is as light as 1/4 of the old version, smoother and less battery-consuming
In fact, the number of smartphones and tablets in the world is now much larger than that of desktop computers. In addition, the usage time for mobile devices is also quite remarkable, while the growth rate of the desktop is showing signs of slowing down. However, for some specific user groups, such as office workers, these people often spend most of their day using desktops, with texting one of the few. Facebook's core functionality, so a dedicated messaging app that can keep these users in the Facebook ecosystem for hours a day while not causing any inconvenience or discomfort.
"Users always want to experience the ability to send messages seamlessly from any device and sometimes they just want a little more space to share and connect with the people they care about most," said Facebook representative. share.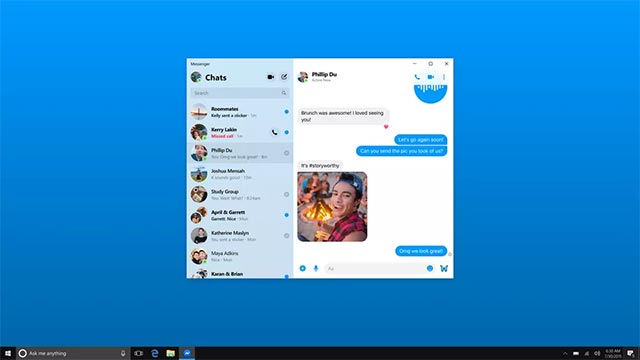 Facebook Dating dating feature has appeared in Vietnam, including Secret Crush to confess to someone you secretly like
Besides, this move can also help Messenger bring more profits to the parent company by turning itself into a more attractive messaging platform for businesses to buy and use ads. Naturally businesses also want to find and use more business tools and include them in their messaging apps, making it a full-fledged operating channel for businesses in their marketing efforts and improve customer service.
The desktop version of Messenger will most likely still include familiar features such as voice calling, group video calling and a number of other features that are commonly used on the mobile version. In addition, the app will probably be built on Messenger.com, a web-based version of Facebook Messenger, which has long been a faster alternative to using Messenger than the interface. web of Facebook.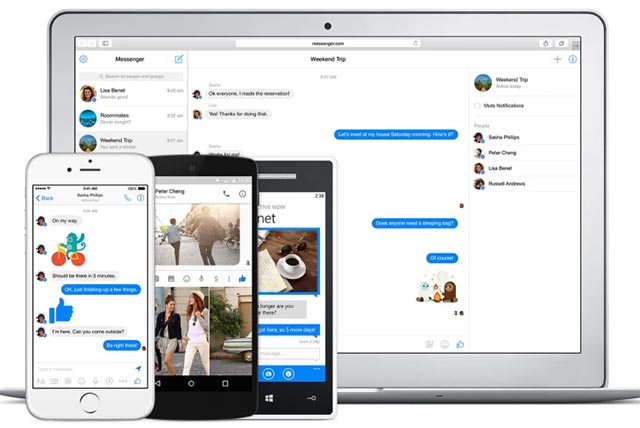 Facebook Messenger has implemented Dark Mode to all users, no need to activate via emoji
Facebook also said the desktop app is currently in beta and will be available globally later this year.
As a regular user of Messenger.com, I personally really expect the launch of this desktop version of Messenger with the convenience it brings.
.