Facebook account hacking problem is no longer a strange thing and anyone can become a victim. To protect your Facebook account and prevent your Facebook account from being hacked that leads to personal information falling into the wrong hands, you need to do immediately 4 things below.
Related posts
Facebook hacked – Things you need to do right away
How to get back a hacked Facebook account
How to change Facebook password on Samsung Galaxy phones
Instructions to get back your Facebook hacked pass and lost email registration
Errors prevent you from getting your Facebook account back when you are hacked, forget your password
If you suspect that your Facebook password is leaked or that your Facebook account has been hacked or compromised, you must act promptly. A Facebook hacker can cause you to lose your account and cause trouble for your friends and family. Secure your Facebook account now or get it back before it's too late.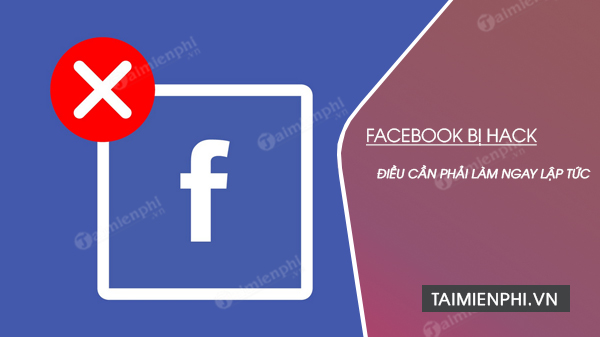 Things to do when detecting hacked Facebook account.
Content:

1. How do I know if your Facebook account is hacked?
2. What to do if Facebook account is hacked?
2.1. Change Facebook password.
2.2. Reset Facebook password.
2.3. Report compromised account.
2.4. Remove suspicious applications.
2.5. Control the damage.
3. Improve Facebook privacy and security settings.
1. How do I know if your Facebook account is hacked?
So is there a way to know if a Facebook account is hacked or not when nothing obvious change happens? If Facebook hackers try to break into your account, they'll leave a trail.
Log in to your Facebook account and click the down arrow in the upper left corner of the screen to expand the menu. From that menu, choose Settings> Security and Login. You should see a list of devices that you recently used to log into your Facebook account and how long they were active.
Click See More to expand that list and see older sessions. Some other signs that your account could be hacked:
– Your personal data including passwords, email accounts or account names changed by a third party.
– Friend requests and private messages sent from your account, not by you.
Your timeline contains posts that you have not added or allowed.
If you notice any trivial activity during logins or have seen one or more other signs, here's what you need to do.
2. What to do if Facebook account is hacked?
2.1. Change Facebook password
In case the hacker doesn't change your Facebook password, you're in luck and it's time to update your password.
Go to Settings> Security and Login, scroll down under Login and click Change password. Enter your current password, set a strong new one (you can use a password manager like LastPass) and click Save Changes.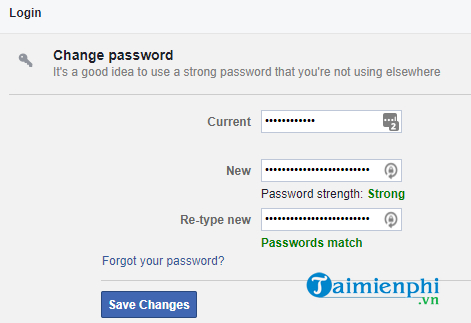 After changing your Facebook password, go back to Where You're Logged In and exit the login sessions by clicking on the 3 dots and selecting Log Out.

2.2. Reset Facebook password
In case the Facebook account is hacked but the hacker has changed the password and you can no longer log in your Facebook account, then act quickly, try to regain access. Is there a link is Forgotten account? at the login screen or Forgotten password? appears when you have entered the wrong password.

This will allow you to retrieve your Facebook password in several ways. First, you will have to find your account. You can enter the email address that you used to sign up with Facebook or any other secondary email addresses you added, as well as your phone number.

If Facebook is able to find your account again, you can choose to reset your password.
Note: If hacker changes your email address, you will receive a message to the original address. Look for this message as it contains a special link that will allow you to reverse changes and account security.
You should specify multiple backup email addresses. Remember that you must keep those accounts equally secure, at least by using strong passwords and ideally by turning on two-factor authentication.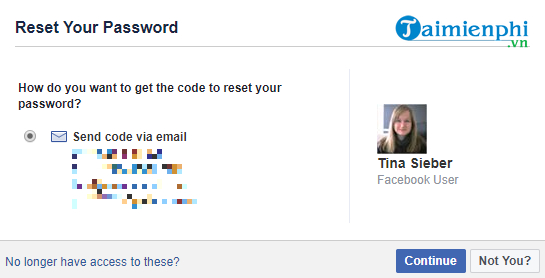 Click on the No longer have access to these link? and Facebook will ask how they can contact you to verify your identity. This may take a while. If you believe that a hacker has accessed your account and misused it, move on to the third way.
2.3. Report compromised account
If your account is not simply hacked but also sends advertisements and spam to your friends, then you must report that account has been compromised to Facebook using Facebook.com/hacked/.

Facebook account hacked, what to do?
You can also use this in case you lose access to your account by some kind of attack. Facebook will help you restore access.
2.4. Remove suspicious applications
Usually, it's not necessarily a random bad guy to hack your Faceviij account. You may have granted access to a suspicious Facebook application, then hijacked your account.
To remove suspicious applications, go to Settings> Apps and Websites and browse the application list. Click on Active and check the active applications and websites you want to remove, click the Remove button and confirm.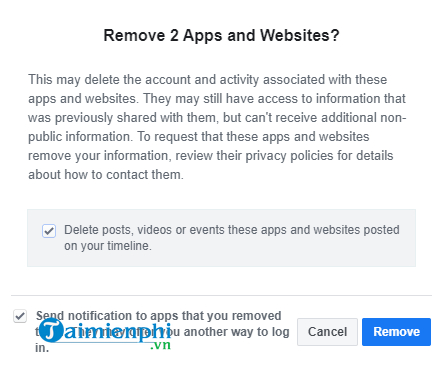 Or, click View and Edit and change the app's permissions, including options like the app's visibility, access to your personal information, and the actions you can take.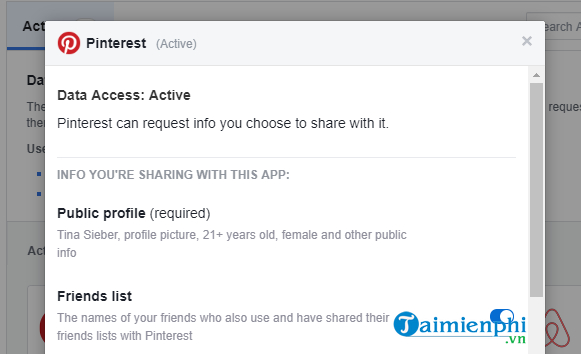 2.5. Control the damage
After doing everything you can to regain control of your hacked Facebook account and prevent damage, let your friends and family know what is going on.
This is a preventive step in case hackers misuse your account. If you currently cannot access your account, contact your Facebook friends through other social networks, by email or have a mutual friend notify them via Facebook.
3. Improve Facebook privacy and security settings
Once you've regained control, you really need to review your Facebook settings:
– In Settings> GeneralUpdate contact information, add additional email addresses or cell phone numbers you have access to.
Go to Settings> Security and Login to set up additional security measures, including an unrecognized login warning, two-factor authentication, and choosing three to five trusted friends to help you with. recover Facebook account if you are locked out.
– In Settings> PrivacyYou choose your privacy settings and edit them if necessary.
In addition, if there is a case of hacked Facebook account password and losing Facebook account registration email, you should refer how to get back hacked Facebook password and lost registration email here.
https://thuthuat.taimienphi.vn/tai-khoan-facebook-bi-hack-4-dieu-can-phai-lam-ngay-lap-tuc-57521n.aspx

.