The trick in this article will show you how to split the background and jigsaw very easily and extremely well with the application available on Windows 10. It's Paint 3D.
Paint 3D is a modern drawing application that replaces Microsoft Paint on Windows 10. This application aside from the main feature of drawing, you may not know it can be used to separate the background of images and the extremely good jigsaw that TNS wants. Introduced in the article.
I. Background splitting:
To separate the background perfectly with Paint 3D, you need clear images and not too many intricate details on the image.
Step 1: Open the Paint 3D application by entering the application name in the Search box.
Step 2: You press Open > Insert in the start screen to select the image you want to split the background. Or press Menu> Insert.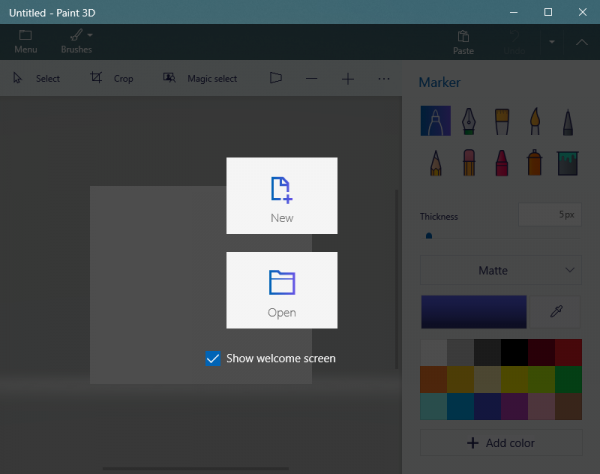 Step 3: You press Magic select above.
Step 4: You drag the dots around the object you want to keep> click next.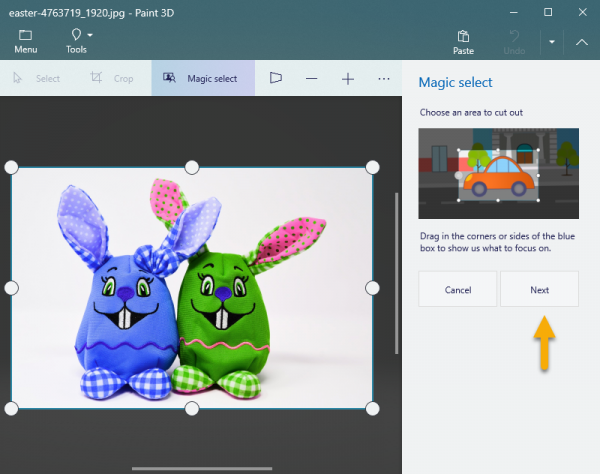 Step 5: The retained object will be highlighted (green).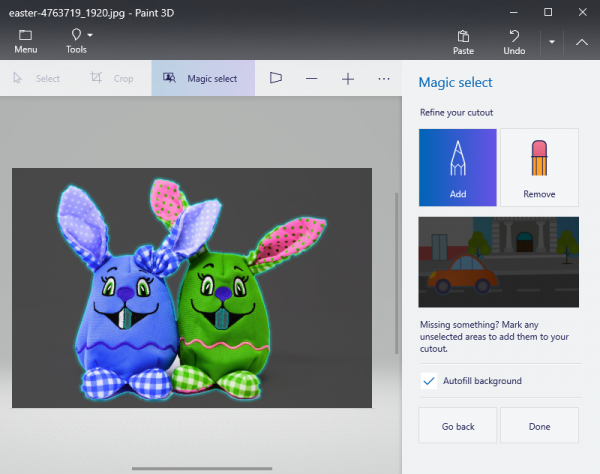 If on the image you want to retain another object, click Add to draw a line on it. Then press Done.
Step 6: When the bar 3D selection appears, you press Make sticker.
Step 7: When the bar Sticker settings appears, click the check mark (v) on the image.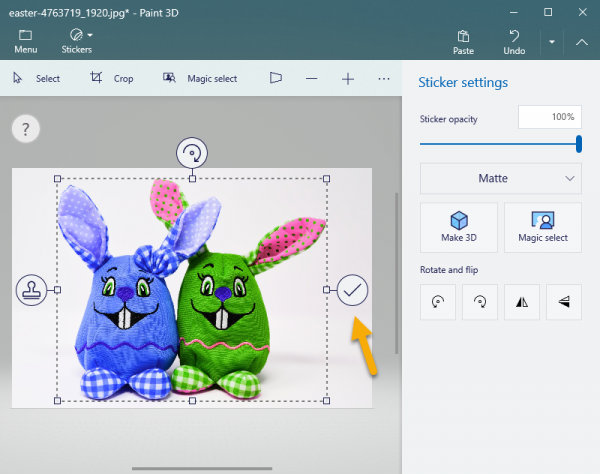 Split objects will appear on the right as stickers.
Step 8: To save this sticker as an image, click Menu> New> Don't Save.
Now a white image will appear, double-click on the background separation sticker on the right to insert it. You can change the direction and duplicate before clicking the check button to fix.
Finally, click Menu> Save or Save as to save in other formats (videos, images, …)
II. Puzzle:
To stitch the object of one image into another, follow these steps.
Step 1: You perform background separation from step one to eight to get the object you want to pair but not save it.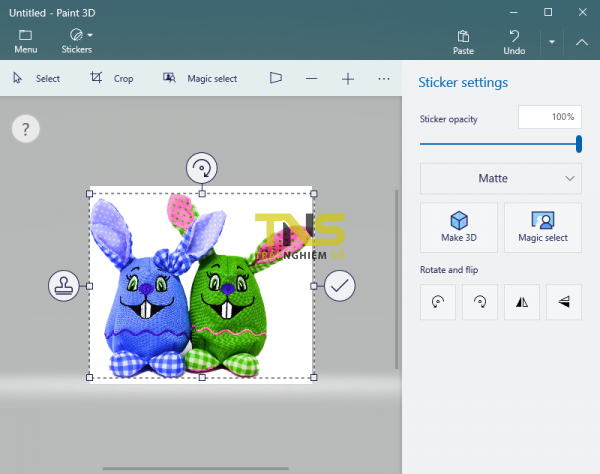 Step 2: You press Menu> Insert Select the image you want to merge.
Step 3: You click on the extracted object. Then, fine-tune such as position, dimension, duplicate before fixing it (press the check button).
If you want to undo the action, press Undo in the upper right corner.
Step 4: Finally, click Menu> Save / Save as to save the result.


Hùng Anh