Over the past 2 years, various eSports tournaments have been held around the world. Among them, FPS games are the main competition in eSports such as CS: GO and PUBG. The screen is one of the most important keys for FPS gamers to win CS: GO and PUBG eSports matches, thus requiring eSports tournament organizers to have the best screen models. for the competition of gamers. One of the models born to help gamers be able to win in FPS games is ZOWIE XL2746S, recently released by BenQ manufacturer.
When it comes to gaming monitors that are used most in eSports tournaments, it is necessary to mention many models from ZOWIE – a subsidiary of BenQ, specializing in the production of screens for eSports tournaments. The world's leading professional, ZOWIE's philosophy is to be born for esports. The products that ZOWIE launches are aimed at professional gamers competing in major eSports tournaments, ZOWIE has researched and developed products that cater to the needs of eSports gamers and give them an esports experience. death. In particular, ZOWIE XL2746S is a typical example of products fully optimized for professional gamers.
Standard design gaming screen
In terms of appearance, ZOWIE XL2746S still uses the traditional gaming screen design language of ZOWIE brand. The body of the screen is black combined with some details painted red, no excessive fancy design, making XL2746S both very strong, bold gaming but not too pitiful.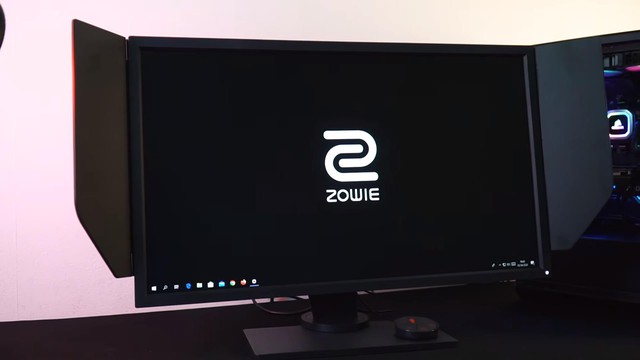 As a gaming monitor designed to be used in major eSports tournaments, the ZOWIE XL2746S has two side panels to prevent interference from other players while avoiding distracting gamers. Improve the focus on the game.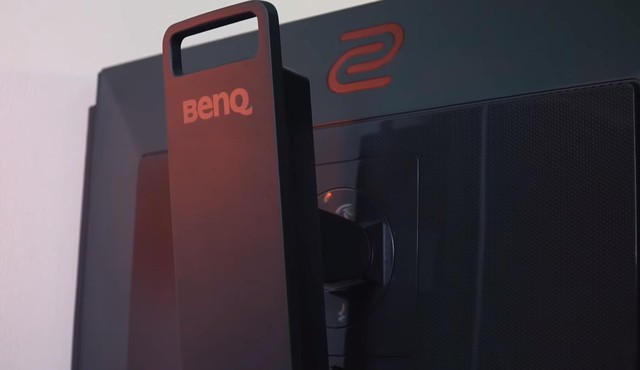 As a gaming monitor, the ZOWIE XL2746S stand is equipped with a hinge that allows gamers to easily adjust the screen position to best suit them. The screen is equipped with enough connectivity ports such as 2 HDMI, 1 DisplayPort, 1 DVI-D, 1 3.5mm headphone jack, 1 USB Type-B port and 1 integrated S-Switch button. And yet, besides the screen is also equipped with 2 more regular USB ports, 1 3.5mm headphone jack and 1 3.5mm microphone jack. The OSD button is located on the right side of the bottom of the screen, gamers can use the traditional 5 buttons to control the OSD menu.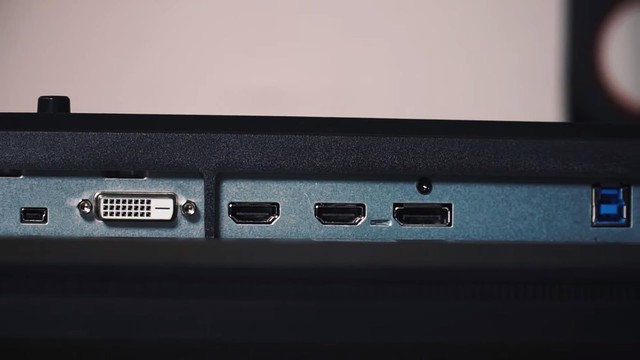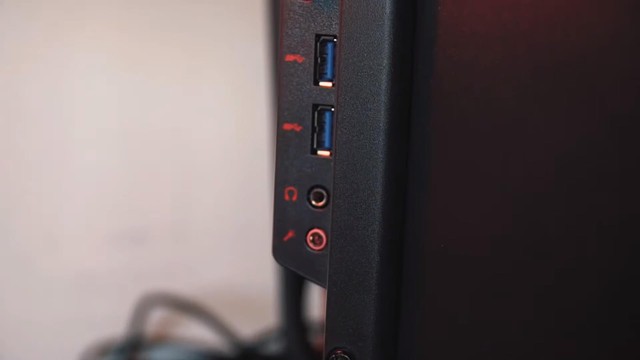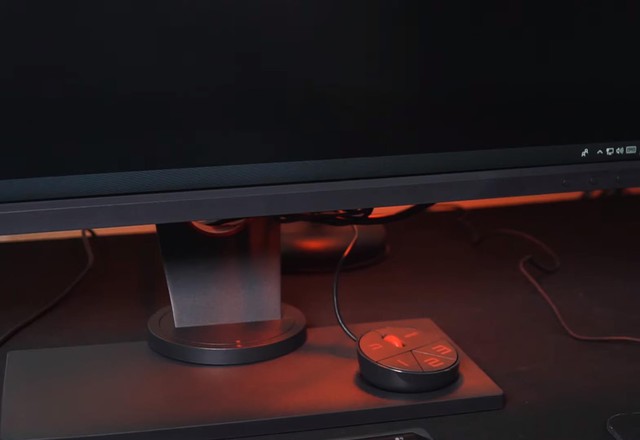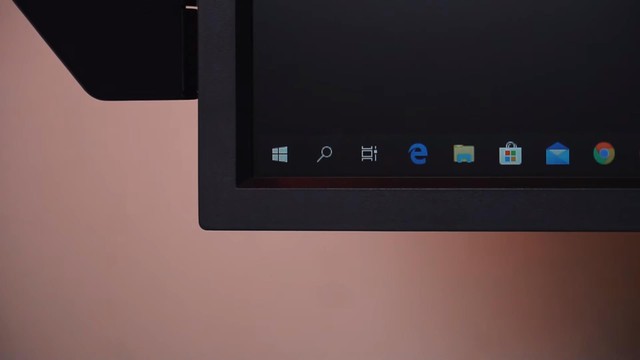 In addition, the ZOWIE GEAR XL2746S monitor also comes with an external S-Switch controller. Gamers can use this controller to quickly adjust the display parameters or switch to the preset display modes through buttons 1 to 3 to save time.
Overall, the exterior design of ZOWIE XL2746S is not fancy, not too rough, very suitable for the purpose of serving professional gamers competing in eSports e-sports arena.
The rare gaming monitor has an ultra-high 240Hz refresh rate and 0.5ms response time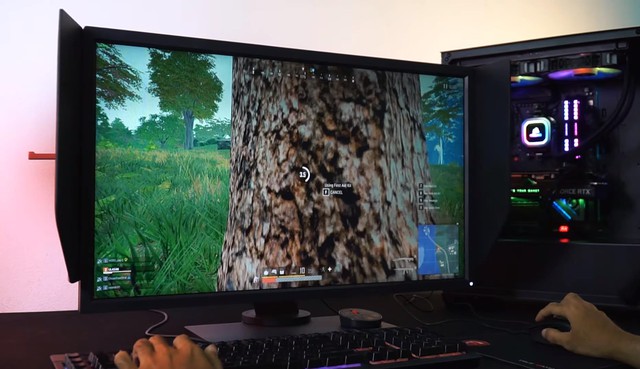 In terms of specifications, ZOWIE XL2746S uses TN 27-inch panel with 1080p resolution and especially the scanning frequency up to 240Hz, response time of 0.5ms. It can be said that ZOWIE XL2746S is designed to best suit high-speed FPS eSports games such as CS: GO and PUBG.
Proprietary DyAc + technology
ZOWIE XL2746S's DyAc + is a proprietary technology that simulates the CRT screen effect on LCD, based on backlight backlight control technology. Backlight is turned on and off at fixed times. This eliminates unwanted afterimages, thanks to not having any light from the previous pixel saved. More simply, you will not see motion blur because the beam will not shine through the liquid crystal more than one point at a time.
Compare images when turning on / off DyAc + on ZOWIE XL2746S
Previously, LCD monitors were the basic component. ZOWIE has adjusted the panel and added some special changes in the circuit and firmware installation. Thanks to that, without changing the game content, DyAc + technology still brings clearer and sharper movements, especially suitable for FPS games.
DyAc + technology reduces motion blur in games, such as spraying. As a result, gamers easily locate the crosshair and the impact points, helping to better recoil control.
Other outstanding technologies
In addition to DyAc +, ZOWIE XL2746S also features two advanced technologies, Black eQualizer and Color Vibrance.
Black eQualizer technology and Color Vibrance on ZOWIE XL2746S
Black eQualizer technology enhances image sharpness in dark scenes without affecting bright areas. You can freely customize the color balance with low brightness for a better framing experience.
Color Vibrance gives you the flexibility to customize to get the desired color performance. With 20 levels of Color Vibrance settings, you can adjust the desired frame and settings according to the different games.
Feeling when playing game
In order to be able to test what ZOWIE XL2746S brings in the course of gaming, especially the 240Hz refresh rate, we chose PUBG and CS: GO on Steam as test games. The results when playing PUBG and CS: GO that ZOWIE XL2746S bring extremely impressive, thanks to the scanning frequency up to 240Hz so the in-game experience is extremely smooth and fast, no tearing.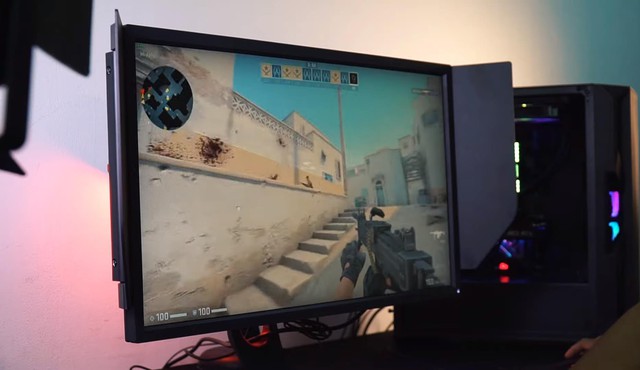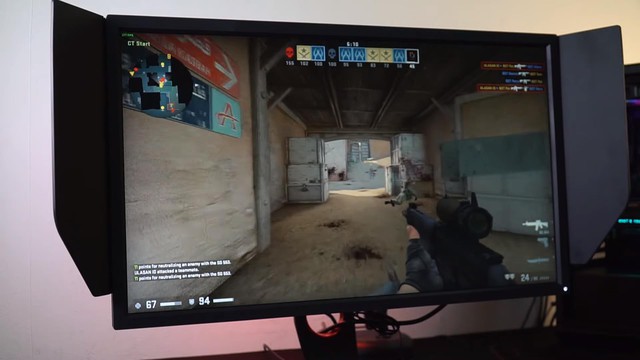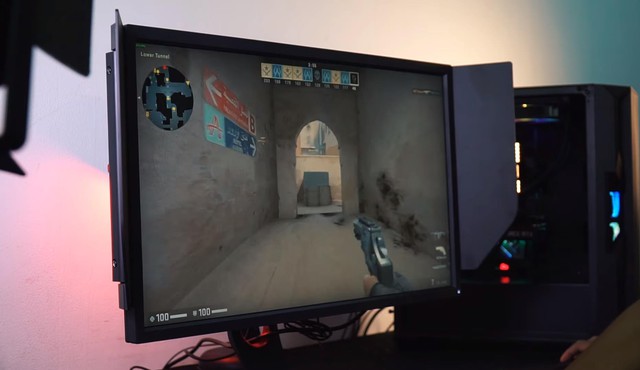 With a fast-paced game like CS: GO, it is not difficult to ZOWIE GEAR XL2746S. Put simply, with a very high refresh rate, XL2746S can reach over 240 fps, 4 times higher than conventional screens and help gamers feel incredibly smoother naturally.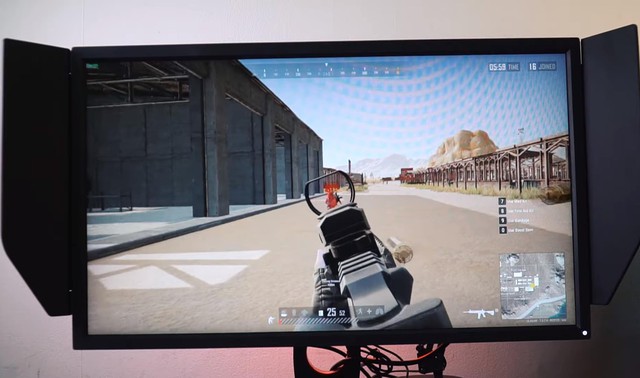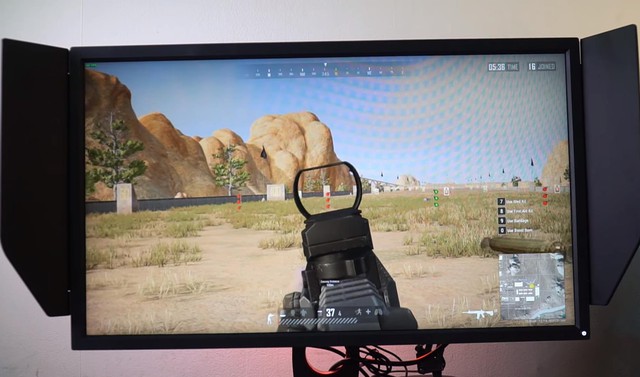 With PUBG, the frame rate may be slightly lower, fluctuating around 150 fps. However, such image quality is also much higher than conventional monitors.
Evaluate
As a brand specializing in producing products that serve the needs of eSports esports tournaments, BenQ's ZOWIE really did well in creating a professional gaming monitor XL2746S. For professional or casual gamers, this monitor might be their dream! Help them maximize their capacity in extremely intense eSports matches.
Currently ZOWIE XL2746S has been present in Vietnam market, you can refer to here.